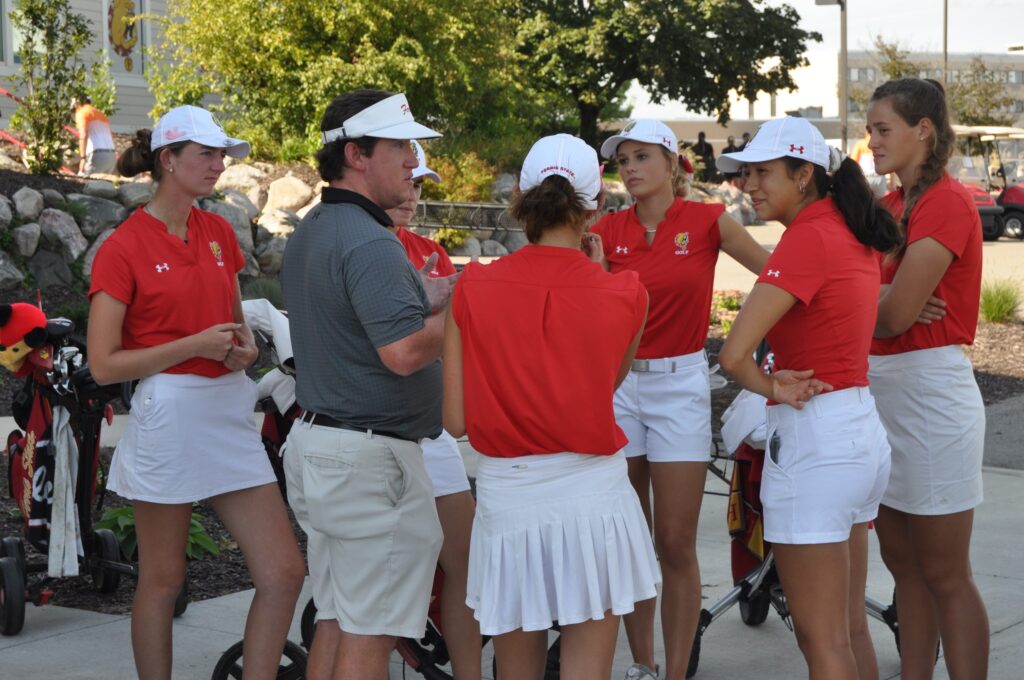 With the GLIAC championship beginning Friday, April 22, the women's golf team is gearing up for a run.
The Bulldogs' spring season has been underway since March 11. Since their start, they've played in four outings, three of which led to top 10 finishes.
Women's golf finishes since March 11:
• BrownGolf Intercollegiate: 1st place, score of 940
• Findlay Spring Invite: 9th place, score of 968
• The Cav Classic: tied for 10th, score of 654
• NC4K Classic: 11th place, score of 671
"We've had some ups and downs," head coach Sam Stark said. "We just have to get some momentum here over the next week or Easter… I know they're going to put in work as we get ready for the championship."
Stark noted that the team hasn't been able to practice outside at Katke golf course due to the weather.
With better weather as of late, the team is excited to be able to finally practice outside.
"Across the board with our team, we're just really excited to be able to have some practices outside because it's been a little tough," sophomore Alayna Eldred said. "We have a great facility at Katke for indoor golf with the track lands and everything like that, but it doesn't quite compare to being able to see the golf ball fly."
Eldred has been the top performer for Ferris throughout the season. In the four outings since March 11, Eldred came in first among Ferris players and has had three top 20 finishes.
Eldred's top performance is something she'd like to carry into the GLIAC championship.
A close second to Eldred's performance is that of Dani Staskowski's. In three outings, Staskowski has finished second among her teammates twice.
"I've been struggling with my short game this spring season," Staskowski said. "The rest of my game is right where I want it to be. But I think if I can get my short game to where it needs to be, I can really get a good score that can help the team."
Going into the GLIAC championship, the team carries the belief that it'll be easier on them. The championship will be held in Augusta, MI, and the Bulldogs are familiar with the course, as they played there during the fall at the Davenport Panther Invitational.
"[We're a] little closer to home, so that's nice as well,'' Stark said. "Being in the state of Michigan will be nice for our team as well. We'll be a little more rested."
The team has played throughout the the midwest and the south. They've played in Kentucky, Ohio0 and North Carolina. They've yet to have an outing in Michigan.
The GLIAC tournament will start Friday, April 22, and go until Sunday, April 24. The women have a chance to advance to the NCAA regional round with a top placement in the championship.
JC