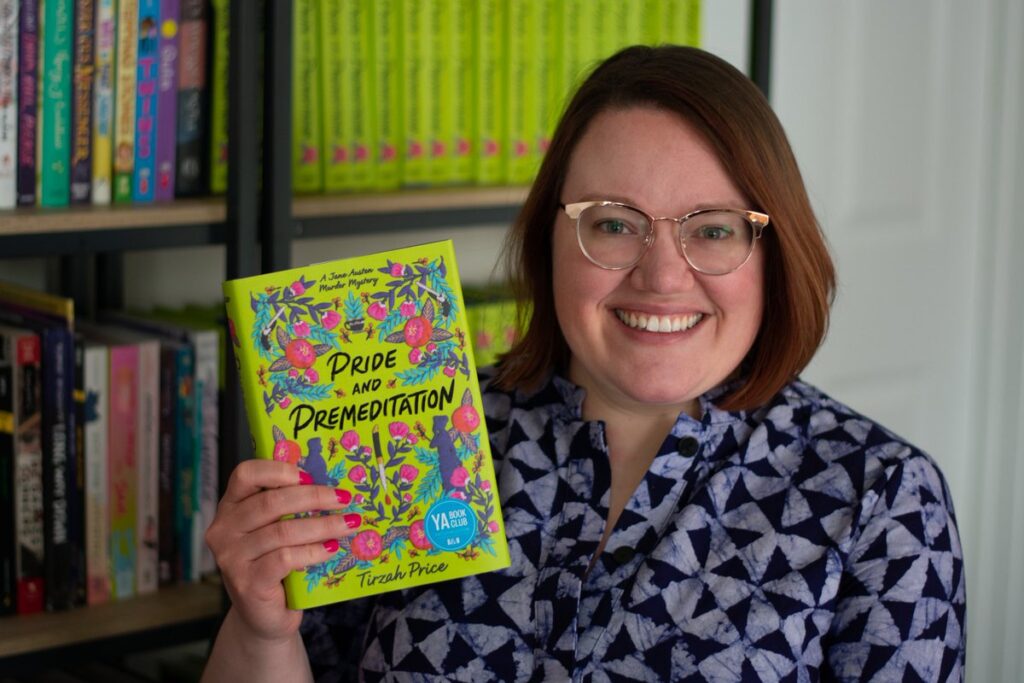 Ferris graduate and published author Tirzah Price spoke to Ferris students on Tuesday, April 12, as part of the once-a-semester literature in-person event.
The event, which took place over Zoom, had two meetings, one at 11 a.m. and one at 7 p.m. Between the two events, 50 individuals attended.
The English Literature and World Languages department puts on the literature in-person events, and associate professor of children's literature Melissa Smith was in charge of this specific event.
"It's always exciting to bring a novelist or an author to campus, but the fact that we have someone from Ferris who is having commercial success through a commercial publishing house is huge," Smith said.
Price was a 2013 graduate from Ferris with a degree in English. She then received an MFA in Writing for Children & Young Adults from Vermont College of Fine Arts.
Now based in Iowa, Price is a senior contributing editor at Book Riot, a co-host of the Hey YA podcast and she's a published author through HarperTeen.
Price explained that she's always wanted to be an author. Now that she's had commercial success, she wants to help up-and-coming authors, which is a big reason she chose to speak to Ferris students.
"There are real issues of access when it comes to publishing, just because there's a lot of gatekeeping that's involved," Price said. "People from marginalized groups who don't traditionally have a lot of privilege and power sometimes are kept from these types of circles. So, I'm of the belief that anytime we can shed light onto a process and talk about what that actually looks like and help each other by sharing knowledge, I want to be a part of that."
Price is the author of the Jane Austen Murder Mysteries trilogy. The series reimagines three Jane Austen classics as Regency-era mysteries. Pride and Premeditation and Sense and Second-Degree Murder are out, and Manslaughter Park will be out in 2023.
During her talk, Price walked through the publishing process, from getting an agent to making edits, selling a manuscript and everything in between.
Professor Denise Cosper is part of the advancement committee that helps publicize and staff literature in-person events. Cosper first got to know Price when she was an independent bookseller at Great Lakes Books and Supply, and she knew her through the Big Rapids Community Library.
"I'm proud of Tirzah for her drive and her courage in stepping so passionately into publishing and writing. She is a good representative for Big Rapids High School and Ferris State University," Cosper said.
Cosper further explained that she's been following Tirzah's career at Book Riot and has purchased her books as they've come out.
To learn more about Tirzah Price and her books, check out her website at tirzahprice.com.