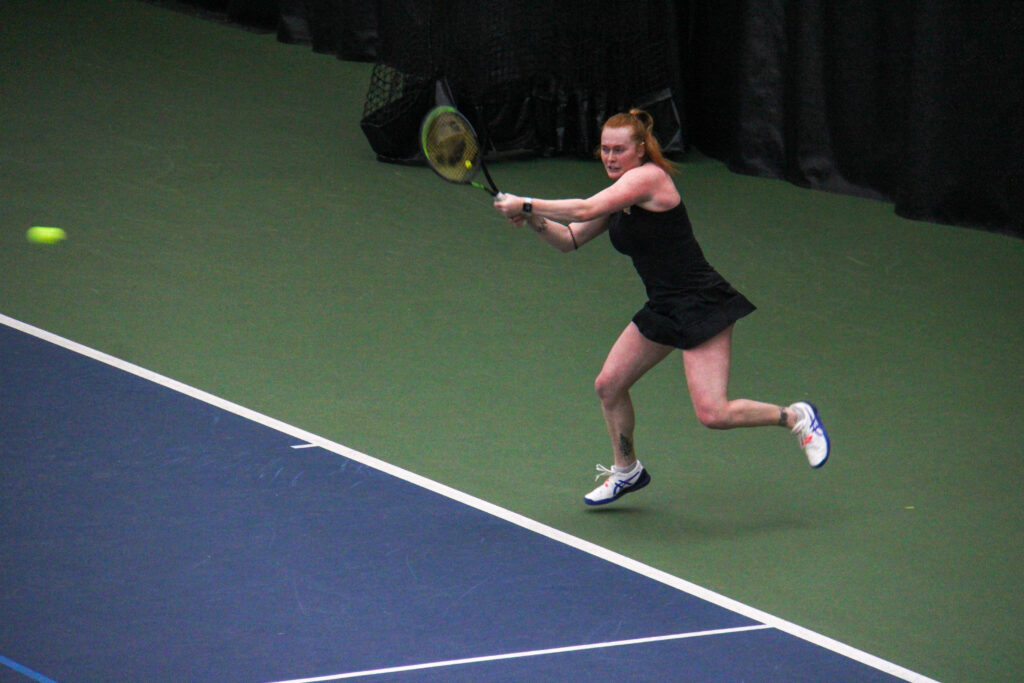 Ferris women's tennis (10-7, 5-3 GLIAC) dominated Saginaw Valley State 6-1 in the last match of the regular season.
It was a big win for the Bulldogs' momentum after losing the previous two matches. The Bulldogs were hunting for that big win that could have them moving in the right direction as the GLIAC tournament approaches.
"This was an important weekend for our team," head coach Mark Doren said. "It was great to get a win before we head to the GLIAC championships. Our past two losses hurt but it gave us stuff to work on."
The work the Bulldogs put in paid off this weekend as they were able to get this huge win that meant a lot to the team.
"It definitely was a big and important win," sophomore Sophie Daavettila said. "I think it was a good confidence boost as well going forward into GLIAC's next weekend. That match also took place on senior day so that meant a lot to our team to end that special day off with a win."
In addition to it being Senior Day for the Bulldogs, they also dedicated a court for former coach Eddie Luck.
"We started the weekend off with a wonderful tribute," Doren said. "We named court #1 Ed Luck Court. We had a huge crowd filled with ex-players who came back to remember and celebrate Coach Luck."
The Bulldogs started with a perfect performance in the doubles play. Parker Nolan and her partner Agata Klak defeated Sara Neves and Joanne Gao 6-4, Sam Stephenson and Morgan Waller defeated Elizabeth Stuart and Chelsea Dzenga 6-2 and Daavettila and Brittany Lavenant defeated Nicole Johnson and Adiya Young 6-0.
The Bulldogs carried that energy to singles competition as they won five out of their six matches.
Daavettila defeated Neves in two sets (6-3,6-0), Klak defeated Gao in two sets (6-1,6-0), Lavenant defeated Johnson in two sets (6-0, 6-4), Stephenson defeated Alexis Anthes (6-1, 6-2), and Patricia Gomez defeated Stuart in three sets (6-4, 2-6, 10-7).
It was a great performance by the Bulldogs and Daavettila who has had a strong season in both doubles and singles competition.
"Maintaining my focus with a positive mindset," Daavettila said regarding her performance this season. "In both our practices and our off-court training I try to focus more on the progress rather than solely on the results. That has helped me with my confidence and in pressure situations."
Daavettila will be a big part of this Bulldog team heading into the GLIAC tournament with the goal of winning the GLIAC championship.
The Bulldogs look to lock in on the GLIAC tournament and will need to be focused and ready for everything moving forward.
"The key to us being ready for next weekend is staying focused on the things we can control," said Doren. "Mental toughness, commitment to the style we play, and believing we can win it all. We have to remember that although the team scores showed a couple losses last weekend, we were in a lot of individual close matches. Clean a few things up and we can turn those individual matches into a team win."
Ferris will be back in action in the GLIAC tournament next weekend on Friday, April 29 in Midland, Michigan.