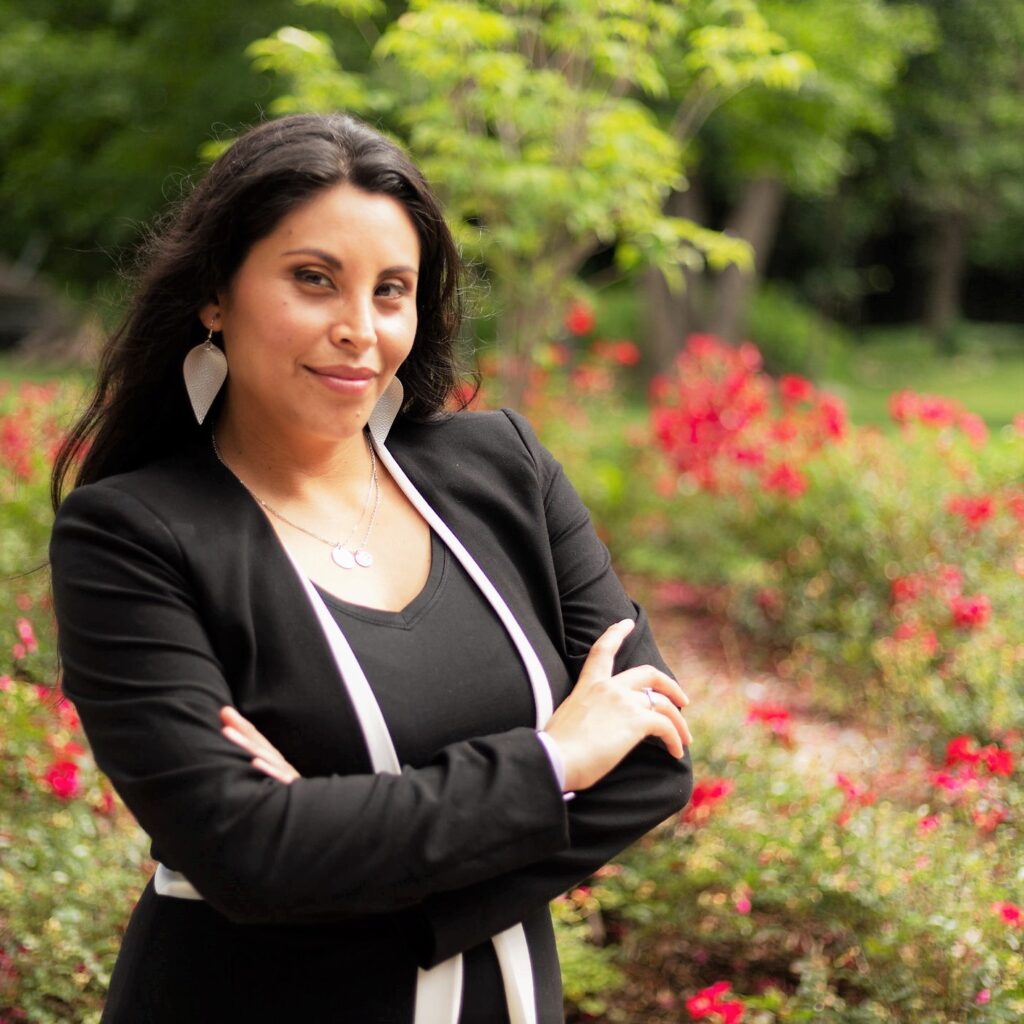 CORRECTION: Their family celebrated 15 years in business last Thanksgiving, 10 years in business the Thanksgiving of 2016!
Paola Mendivil won the 2021 Pacesetter Award as an alumnus at Ferris. She is the first Latina to have won the award. She was born in Mexico and moved to Grand Rapids when she was 16 years old, where she then finished high school. She was originally going to go back to Mexico after graduating high school, but then she was offered a scholarship to Grand Rapids Community College.
She attended GRCC for three years and obtained her associate's degree. After graduating in 2010, she took some time off. During that time, she interned for the West Michigan Hispanic Chamber of Commerce and became a U.S. citizen. In 2014, she started her bachelor's degree in business administration at Ferris.
Before attending community college, she and her family had started a small, family-owned Mexican restaurant. This helped her decide what she wanted to major in. Helping care for their business, having a family and a part-time job and being a full-time student was a lot to juggle for Mendivil.
"When I graduated, I was so proud to bring my son to my own college graduation to inspire him and hopefully make sure that he also wanted to follow and pursue higher education with time," Mendivil said.
During high school, she would go on field trips to different colleges, and Ferris stood out to her. The campus felt friendly and familiar, though she ended up taking classes online. During the time between graduating from community college and starting undergrad, she got married and had a son.
"When it was time for me to return to my higher education and pursue my bachelor's degree, I already had a home, a husband and our son, so it was feasible for me to [take classes] online, Mendivil said. "I didn't have that campus experience, unfortunately, but at the same time, it was great education. I really value the teachers, the classes and the projects."
After she graduated from Ferris in 2017, her first act of business was helping her family remodel their restaurant. She met with the architect for the plans and community development for the permit, and she got them a loan for the remodel. Last Thanksgiving, they all celebrated 15 years in business.
She knew that she had a lot of potential that could not only help her family, but also help other business owners as well. The idea of becoming a business consultant was brought to her by having experience and a background in business. Her family didn't feel prepared to start their own business at the time, but they managed, succeeded and overcame their struggles.
"I wanted to make sure that other businesses didn't go through the same struggles that we did," Mendivil said. "And I wanted to be a coach for them."
In 2020, she participated in a program at Ferris. The program is specified in Latino Business and Economic Development. The initiatives are entrepreneurship training and leadership. Mendivil worked within the program as a student and as an alumnus. Due to the pandemic, she decided to drop the program so that she could focus on her family and her business.
Though it was a tough decision for her to make, she believes it gave her the perfect space and time to think about what was next in her career. Last October, she was hired by an organization called Grow. She works in community development and financial institutions.
I've been doing this job where I get to meet clients and potential new business owners talking about their ideas, their project and their ambitions to pursue a business for themselves," Mendivil said. "And it's just been wonderful. I know it's my calling. I'm just really passionate about seeing others succeed."
Being the first Latina to have won the Pacesetter award, she feels honored and grateful for all she has achieved.