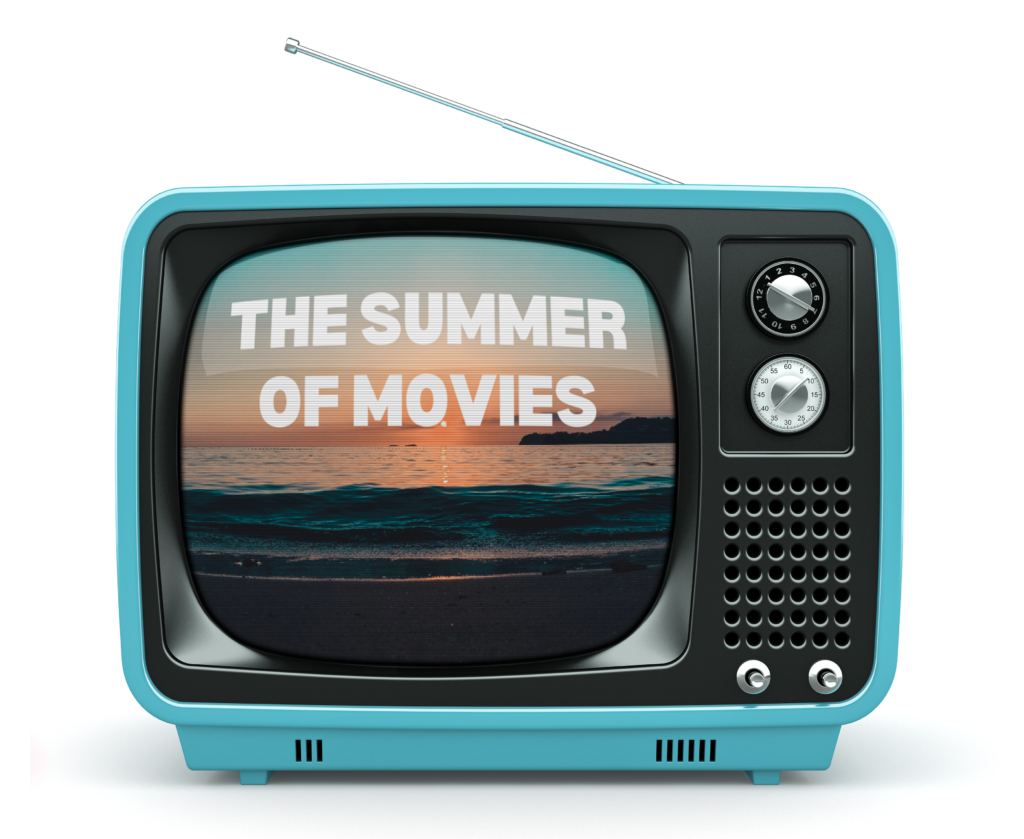 Let's be honest with ourselves: the summertime can be boring. Whatever the reason for your boredom, there's no better way to kill time than to sit down with a good flick. Here are some summertime movie recommendations that are sure to make you feel something.
Moonrise Kingdom (2012)
Most of us, at some point in our childhood, thought about running away and going on an adventure. This movie is about fulfilling that childhood fantasy.
Moonrise Kingdom is about Sam and Suzy, two troubled kids who fall in love and run away to the beachside paradise they named Moonrise Kingdom. This Wes Anderson film explores what it means to care about somebody while wacky hijinks ensue.
National Lampoon's Vacations (1983)
Did you know this movie is based on a short story titled "Vacation '58," which was originally published in a magazine titled "National Lampoon?" That's where the movie got its name!
This summertime classic is about a family going on a road trip to a Disneyland knock-off, while every single worst-case scenario happens to them along the way.
Camp Rock (2008)
A Disney Channel classic. This film kick-started the careers of Demi Lovato and the Jonas Brothers.
Demi Lovato plays Mitchie, a young girl with big dreams. She goes to Camp Rock and dishonestly tells everyone that she is the daughter of a famous singer. She then goes to ridiculous lengths to maintain her secret. This film will make you laugh at all the cheesiness while you sing along to all the songs.
The Florida Project (2017)
We all know about Disney World and how it's the happiest place on Earth, but do you know anything about the people living outside the park?
The Florida Project is about a mother and daughter who live in a motel a few exits away from Disney World and their struggle with poverty. Moonee, the daughter, is too young to see the severity of their situation, and she is just having the best summer she can with the other children who live in the motel.
What About Bob? (1991)
Bill Murrey plays Bob, a lonely man who struggles to properly function in society. His new therapist, Leo, suddenly leaves town to take his family on vacation and Bob follows along. There he becomes family to everyone but Leo, who constantly tries and fails to get rid of him.
This movie is about the importance of family and caring about others, even when you want nothing to do with them. It'll make you laugh from beginning to end.
Little Miss Sunshine (2006)
There is a popular TikTok trend where people talk about their "you can't fly jets if you're colorblind" moment. This is a reference to a scene in Little Miss Sunshine where Paul Dano's character learns he's colorblind and therefore can never become a jet pilot. The trend is honestly a huge spoiler for the movie, but the film holds up, despite the fact that everyone now knows this twist.
Join the Hoover family as they go on a road trip to help little Olive become a beauty pageant superstar and enjoy a summer of movies!