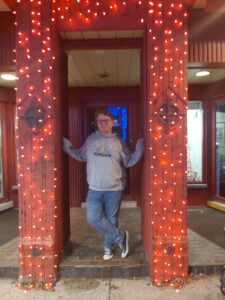 Hello Torch readers! My name is Charlie Buckel and I am a freelance reporter for the Culture section of the Torch. I am a senior majoring in Journalism and Technical Communication, with a minor in Criminal Justice. I began working at the Torch last fall for an internship and stayed on because I love the community the staff creates and for a love of journalism.
Some facts about me are that I'm from North Branch, a small town in the thumb area, I enjoy nature and nature photography, and after graduating I hope to become an independent environmental and wildlife journalist.
Charlie's works can be found here!