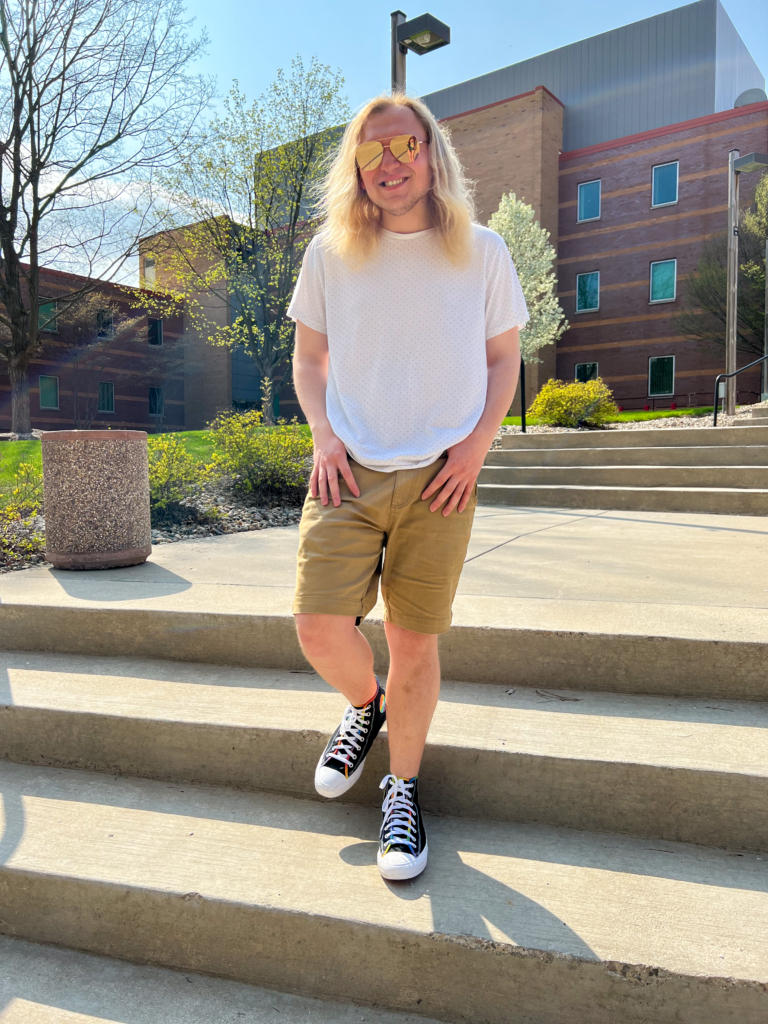 I found my passion for journalism quite by accident. I needed to fill my third-hour slot in the last trimester of my junior year of high school and randomly selected "writing for print media" not knowing what was in store for me. I ended up learning that I loved delivering the news and sniffing out the story. It captivated me so much that I ended up designing independent studies for myself so I could keep digging deeper and deeper into the craft. I was blessed with a passionate educator who matched my energy and wanted to see me succeed.
At Ferris, I have been able to further my journalistic abilities with the Torch. From Copy Editor to Reporter to Special Editions Editor, News Editor and now Editor in Chief, I have been able to do pretty much everything I could dream of trying my hand at. Right now, my focus as Editor in Chief is to get this paper set on course for the next ten years.
When I'm not wearing my EIC hat, you can likely catch me at home losing to my roommates in a spirited Mario Kart tournament, reading a book, watching some adult animation shows or working on some strange tech MacGyver project.
Noah's work can be found here.