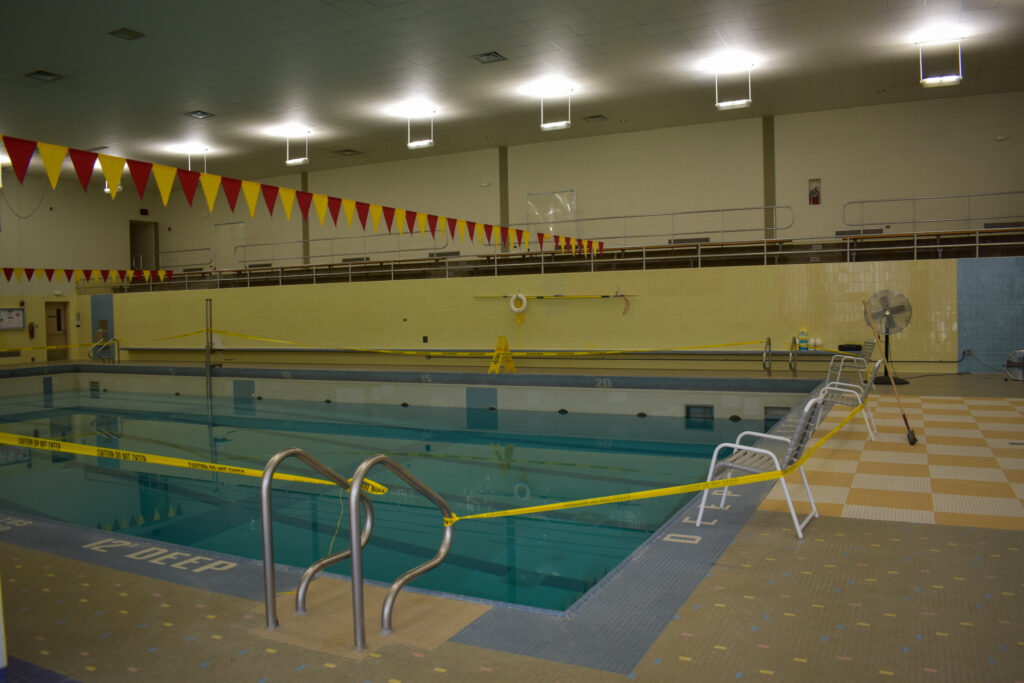 The Student Recreation Center's plans to re-open the swimming pool on Monday, Sept. 26 have been canceled.
According to the rec. center's website, the pool was set to re-open this Monday after shutting down in March of 2020. A schedule of pool hours was going to be posted during the week of Monday, Sept. 19. With no schedule posted, any plan of
re-opening the pool is uncertain.
After two years of the pool's absence, campus rumors about a crack in the foundation were put to rest by Justin Harden, the Director of University Recreation and Wellness Programs. Many Ferris students, including members of the swim team who travel 40 minutes to practice at the Cadillac YMCA, have highly anticipated the pool's return.
The Torch will continue following this story as it develops.
News Editor Jessica Oakes contributed to the reporting of this story.