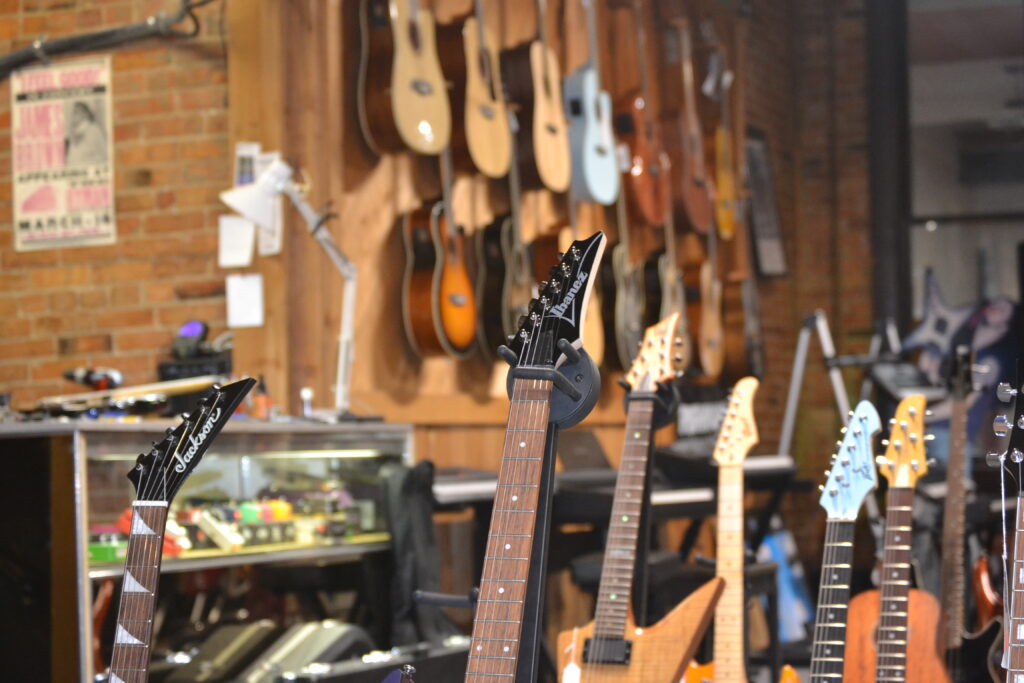 Quinn's Music has been a Big Rapids establishment since the late 1960s, however, the small music store is not well known by many people who live here.
Since moving here a few years ago, I have been a huge fan of the store. There have only been a few people in the store whenever I've shopped there. With this in mind, I decided to speak to Zach Potter, an employee of over three years at Quinn's, to show the friendliness and the homey feel of the store.
I asked Potter how the store was affected by the COVID-19 outbreak. The pandemic famously left many small businesses in the lurch, leading one to think that Quinn's would have a similar story. His answer turned out to be very surprising.
"When businesses started opening up again and people were getting COVID money, people were actually [buying] instruments like crazy," Potter said. "People were looking for stuff to do… A lot of people were finding their guitars that maybe they played once upon a time or were trying to get back into it. They'd get their stuff fixed, so we were busy with repairs."
The creation of everyone's home studios and recording equipment also led to the store's success. Since the lockdowns helped people find their aspirations in music, it made sense that Quinn's Music flourished.
Potter thinks that the best thing about the store is the people that come in and shop. Since it's a smaller local store, they get a lot of the same customers. The smaller, more local music store scene doesn't have the kind of cliques a large and ever-growing music store does, according to Potter.
"I really enjoy the clientele that stops through here because Big Rapids doesn't have a big music scene, but it's a loyal community," Potter said. "We're all friends with each other… It just kind of seems like a big family. I know most of the regulars that walk through here."
With it being a store full of guitars, keyboards and a lot of other music equipment, his favorite item in the store is a 1972 Gibson SG, a classic piece of rock and roll history. The guitar was arguably most famous for being one of Jimi Hendrix's favorite guitars.
Potter had a different way of wording why he believes people connect to music so deeply.
"I think you can bring people together for a lot of different reasons," Potter said. "There's something primal about [music], especially if you [have] drums involved. People are always wanting to tap their foot. Music means something different to everybody."
The store has been on Michigan Avenue since 1968, and it has been managed by Marc Conley since 1982. Quinn's Music has stayed a local business with no plans to expand. The store remains a mainstay of the Big Rapids community, and it will hopefully see continued success for many years to come.