Street markets occur in small towns across America, so what's so special about the Big Rapids farmers market?
The city of Big Rapids hosts a farmers market in the parking lot of city hall every Tuesday and Friday from May to October. With a wide variety of vendors participating, shoppers can buy anything from fresh produce to glass art pieces.
Charity Archer, a local glass artist and certified mosaic tiler, has been perfecting her craft for four years now.
Glass art entered her life when she had the idea of having glass necklaces containing her late parents' ashes made for her and her siblings. She was inspired to make them herself, even though glasswork is a hobby that requires patience and practice.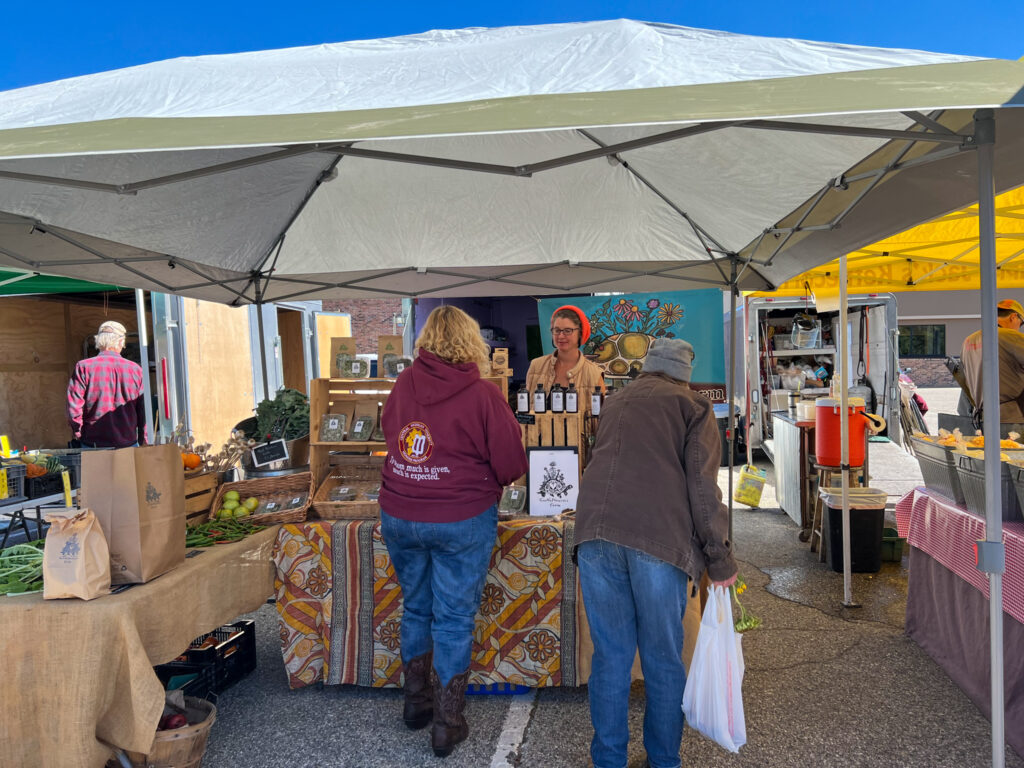 With the help of local, family friend Derek Allison, her dream came true. Allison made four pendants with Archer's parents' ashes, and he encouraged the artist within Archer. After two months, Archer was making beads, and after six months she started working with soft glass.
"It was a very frustrating process," Archer said. "I set my table on fire, the floor on fire and maybe a part of my cabinet and a part of another table."
She never gave up on this art, and she has been constantly learning, growing, failing and learning some more.
Archer's eyes light up when she talks about the art of making glass.
"Blowing glass has taught me how to meditate, live in the moment and be present," Archer said. "I've gotten a lot of gifts from being involved in the glass world. Glass making has taught me that failure is absolutely okay and 100% necessary for me to grow. Without trying, I would never know what I can and can't do and how I can improve."
Archer loves to have people watch her craft. Her studio, which was made for her by her husband, has a spot designated for clients to sit, color, play with instruments and be inspired by the art she is making.
At the farmers market, positive messages and handmade motivational bracelets fill up one stand. Kim Purdue, a Ferris alumna and owner of Project You Yoga, decided to join the farmers market community this past April.
Purdue wanted to spread positive messages throughout the community to inspire and uplift those around her.
Another artist at the farmers market is Rose Stahl, a Big Rapids resident of 14 years. She has been making jewelry since she was a teenager. She began selling at the farmers market five years ago.
Stahl is very passionate about her work, and she attends the farmers market every Tuesday and Friday. She prides herself on staying stocked and up to the times.
"I make everything, and I'm making things every day… I just changed my displays, and I'm always working to make sure that they're all full," Stahl said.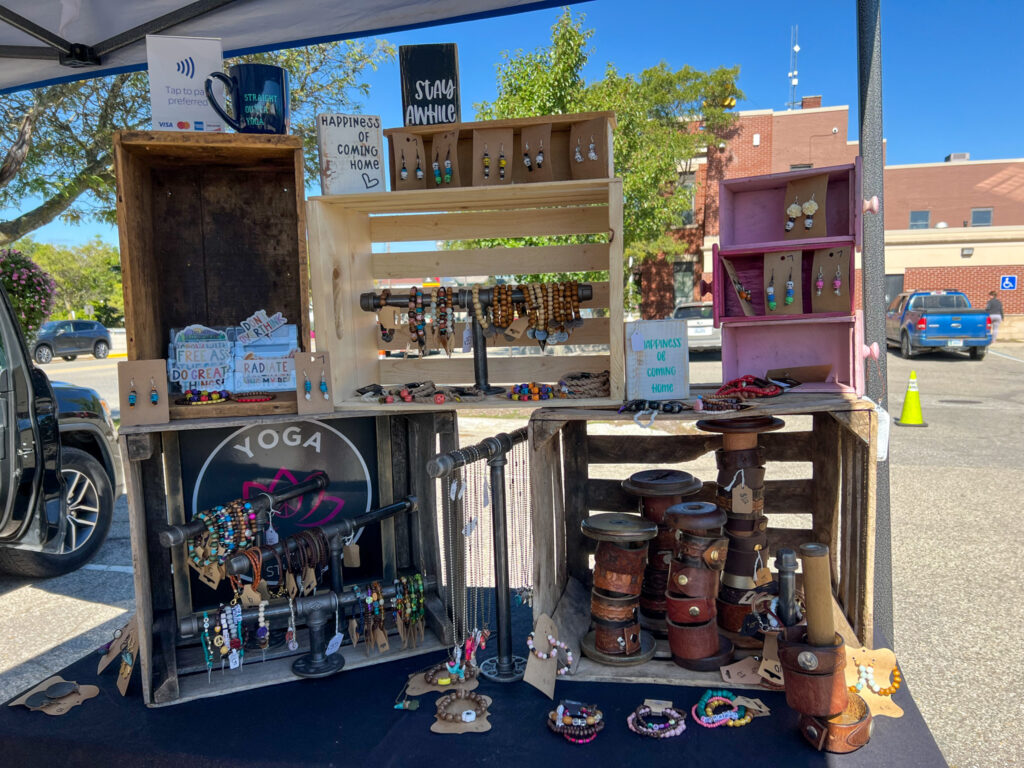 Fiona McCoy, a freshman in the pre-dental program, rushed to the farmers market after she learned about it in her 9 a.m. class. When she got there, she was instantly drawn in by the fresh kettle corn.
"I have a farmers market like this back home, and I used to love coming to the market on the weekends," McCoy said. "It was one of my routines."
The farmers market is a place to support small businesses and engage with the community. This wholesome small town scene is a must-go on your fall bucket list.