Ferris humanities and philosophy professor Dr. Randy Groves has been waiting to get back into music and performing with local bands since the pandemic began.
Groves plays around the Big Rapids area and occasionally in Grand Rapids and Mackinac City. As a professor, he finds it easier to stick to performing shows in downtown Big Rapids.
"… A lot of us have jobs like this," Groves said. "… I'm not gonna get everybody on a bus and go to Indiana or anything like that."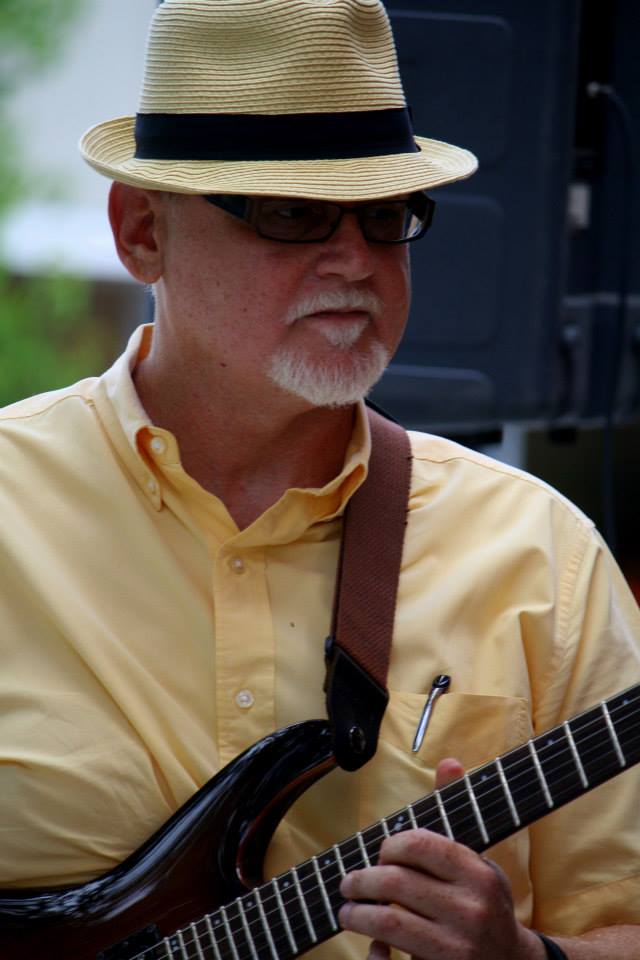 Groves also worked for a time as the booking manager in charge of jazz acts at Schuberg's in Big Rapids.
"… Three nights a week we had jazz for like five years," Groves said. "And so during that time I was playing every single week once or twice at least; sometimes three times because there would be other gigs as well."
Playing in multiple bands around town, Groves' musical palette is very diverse. He switches between playing in a classic nine-piece blues rock band, an Irish band and a jazz band.
One of the bands Groves plays for is the Key West Permafrost Blues Band. Harry Dempsey, a former bandmate of Frank Sinatra Jr. and Ferris jazz band director, is also in the band. He plays the bass and keyboard and provides lead vocals, according to the band's website. The Blues Band mainly plays Saturday nights at the Sawmill Saloon in Big Rapids.
Five-piece pop-rock group Carmichael Quinn is another band that Groves plays in. Other bandmates include KWPBB singer Shannon Carmichael and singer Kelly Quinn. They have played at Cranker's, among other local venues.
Groves' main musical passion lives in the genre of jazz, of which he has multiple small groups he plays with. His musical influences include many jazz guitarists, such as traditionalists Joe Pass and Pat Metheny and more modern fusion-influenced guitarists like Guthrie Govan.
A couple of his favorite newer artists that he believes are some of the best in the business are the Japanese metal trio Babymetal and Indian bass-playing extraordinaire Mohini Dey.
In addition to this, he spoke about how jazz and metal music are very closely connected.
"… All these universities pump out really high-level musicians," Groves said. "Well, they can't make money playing jazz, and so these guys turn into shredders and play metal…"
Groves tries not to feel discouraged when young musicians take up a lot of the focus in the industry.
"… [One] thing that's depressing about music is, you know, [how] people talk about the young people today," Groves said. "Well, young people today are kicking butt in music because they're better than they've ever been."
Groves has been playing the guitar for about 50 years. Although he is mainly a jazz guitarist now, he says that as a young kid he was a big fan of blues rock musicians Eric Clapton, Jimmy Page, Jeff Beck and Jimi Hendrix.
Groves believes that good guitars are relatively cheap too. He claims it's one of his favorite things about the guitar industry. He owns a Gretsch Electromatic, which he got for around $600.
Go check out Groves live in Big Rapids venues like Sawmill and Cranker's.