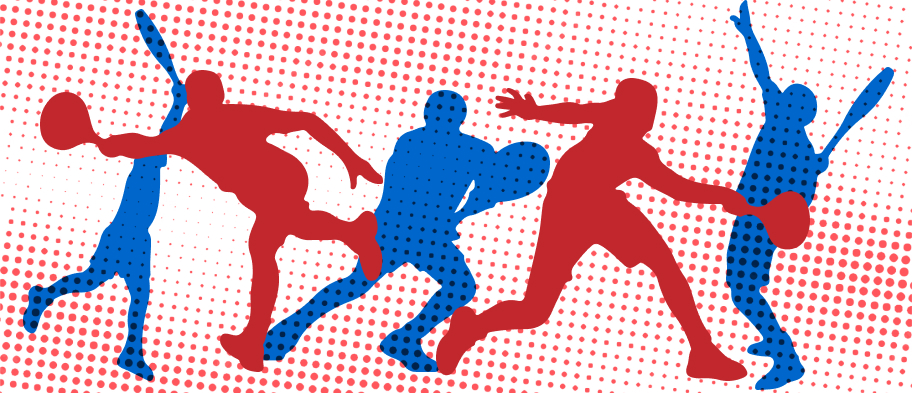 In what is slated as their final match of the 2022 season, both Ferris tennis teams finished on a high note with a 7 – 0 victory for the men's team and a 6 – 1 win for the women's team over Lawrence Tech.
The Bulldogs swept the Blue Devils, thanks to a dominant showing of discipline, according to head coach Mark Doren.
"Lawrence Tech is a good team that knew they were underdog," Doren said. "They came out playing like they had nothing to lose. I was very impressed with my player's focus."
On the men's side, the Bulldogs took the doubles point, thanks to victories by the number one pairing of Jan Koupil and Benjamin Lortie, as well as the third pairing of Yannic Alexander Mader and Kevin Kovacs. Individually, all six singles competitors earned wins in many close matchups, taking three sets. In the number one pairing, Koupil won in two sets, 6 – 1 and 7 – 6, while Erik Kovacs avenged a doubles loss with a singles win in the battle of number twos by a score of 7 – 5 and 6 – 1. Lortie, Alessandro Santangelo and Kovacs swept the number three, four and six pairings in two sets — each with Mader squeaking out the number five matchup with a 12 – 10 win in the tiebreaking third set.
"Most of our first sets were really close, since Lawrence Tech played so aggressive," Doren said. "We stayed calm and knew our experience would be the difference. That showed in our second sets."
For the women's side, the return of Morgan Waller stood out with her great performance in doubles and singles play. The Bulldogs swept the three doubles matchups to earn the first point of the match. The tandem of Waller and Kennedy Dumas picked up a win in the number one doubles. Sophie Daavettila and Amelia Laverdiere also collected a 6 – 1 win in the number two pairing. Eden Short and Alyssa Zellers sealed the doubles win by a score of 6 – 4.
Ferris would go on to win all top five singles pairings in two sets to seal a 6 – 1 victory. Daavettila, Waller, Dumas, Laverdiere and Zellers picked up victories in their respective order of matchups, while Megan Hearn fell in the sixth pairing.
"We swept doubles, which gave us confidence and momentum going into singles," Dumas said. "The intensity and effort were high, and I think our team played really solid tennis."
The women's team will return to the court next Saturday to face Bucknell in their season finale, while the men's team will begin their winter break leading into the spring 2023 season.