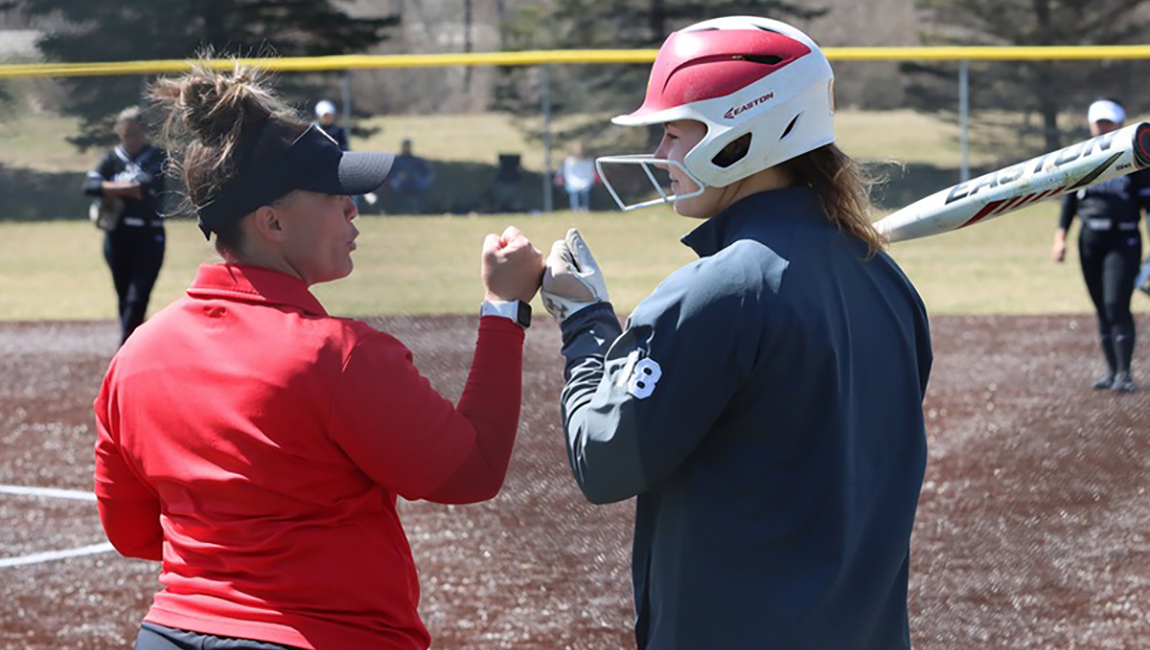 Former softball head coach Kristin Janes left after five seasons with the team to take another job at Xavier University as an athletic academic specialist as she steps away from coaching.
Her new position will consist of academic advising, career counseling, and life coaching for the student-athletes at Xavier University.
Janes was the head coach of the Bulldog softball team for five seasons before officially stepping away from the team on October 3.
"Being at Ferris State over the past five years has meant so much to me," Janes said. "I had the opportunity to coach high-level college softball at a university with wonderful people, I am very grateful for my time as a Bulldog and the opportunities and experiences it has given me."
Over her five seasons as coach of the Bulldogs, she led the Bulldogs to GLIAC tournament appearances in 2018, 2019, and 2022.
Unfortunately, the 2020 and 2021 season was canceled due to the COVID-19 outbreak.
In the 2020 season, the Bulldogs were 8-10 before the season was canceled with the potential to break into the postseason again with a lot of games left on the schedule.
This past season, the Bulldogs won 19 games, their first postseason game under Janes's reign as head coach, and the Bulldog's first postseason win since 2016.
The Bulldogs advanced to the GLIAC tournament semifinals where their season ended in a loss against Saginaw Valley State which will be the last game Janes coached for the Bulldogs.
"One of the best parts about coaching is the relationships you form with your players," Janes said. "The opportunity to continue impacting student-athletes lives is very important to me as I move through my career in administration. I feel that I have an open door of opportunity as to where my journey could take me."
Janes will be stepping away from the coaching field to pursue a job in administration. She has been a head coach for 10 years. She was also the head coach for Fort Scott Community College for five seasons before taking the job at Ferris.
Before that, she was an assistant coach at Ottawa University and also a former softball player at Gannon University.
"I would like to thank the administration, my former players, parents, and Bulldog Nation for all of their support," Janes said. "The program has accomplished so much on and off the field in my tenure and it's because of all the love and support we have been given that has allowed us to do that."
The Bulldogs will be entering a coaching search for a new softball head coach. Until a hire or decision is made, Danielle Kenton will lead the Bulldogs as the assistant coach as she steps into the interim head coach job.