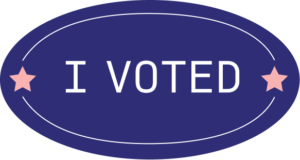 We are weeks away from what some deem to be one of the biggest Michigan midterms to date.
For the first time, we have two women going head-to-head in the gubernatorial race, with the incumbent Gov. Gretchen Whitmer facing off against up-and-comer Tudor Dixon. Women's reproductive rights are also on the ballot. No matter who you support or what you are voting for, it is imperative that you show up and use your voice.
While most college students will be voting for the first or second time, we are going to see how staff and students felt during their first time voting.
Associate Vice President for External Relations and Executive Director of the Ferris Alumni Association Jeremy Mishler has voted in many elections and he has been a candidate in local and state elections.
"I'm not sure the first election I voted in, but I remember when I opened the renewal for my driver's license, and the reminder that I was eligible to register to vote was stapled to it," Mishler said. "There was a reminder slip from the local Secretary of State telling me to register to vote."
Mishler recalls being nervous as a first-time voter. He stated that he didn't want to be the only first-time voter, so he tried to see what others were doing to gain some context.
Mishler recalls not wanting to be alone when he voted.
"I remember walking to a station and thinking, 'Wow, I don't want to be alone. I still want to be around people.' So I took a station where two other people were voting right next to it," Mishler said. "For some reason, I felt good about the fact that I was part of a community of voters. I think that… gave me confidence even though I was doing it for the first time."
Mishler looks back on the first time his name was on a ballot.
"In 2010, I ran for state representative in our area. [Although I was not successful,] it expanded my community network, and it gave me exposure to a whole plethora of local leaders," Mishler said. "It allowed them to get to know me."
Mishler relives the excitement he felt when he found out he won his school board election.
"I was excited, [and] I was humbled. I was [also] nervous," Mishler said. "The moment that you realize you have won, you immediately want to thank everybody."
Mishler informs first-time voters that there is no need to be afraid.
"Don't be afraid, but it's okay to be a little nervous," Mishler said. "Voting takes an act of bravery, and confidence and duty, and it's okay to feel a little bit apprehensive."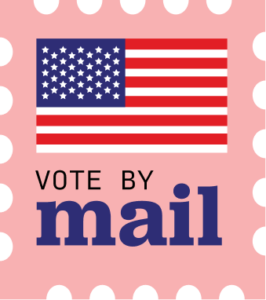 Ferris English professor Dr. Phillip Savage recalls the first time he was able to vote for an election.
"I think the first election that I was eligible for was 2010," Savage said. "I didn't vote in that, which I feel bad about because there was no reason why I didn't. It was a midterm, so I wasn't as engaged because there wasn't a presidential race going on."
Savage has long been interested in politics, so being able to vote was exciting for him.
"I was getting my bachelor's degree in political science at the time. I was heavily invested in all of the candidates at that time in the election, and I was pretty enthusiastic," Savage said.
The first time Savage voted was in 2012 when incumbent Barack Obama faced off with Republican Nominee Mitt Romney in the presidential race.
"The big thing that I noticed is that we were the youngest people there by about four years," Savage said. "That still strikes me as true for in-person voting. This election, in my opinion, was a big one. We saw a lot of support for Obama and a second term, but some people truly believed we could see Romney edge out a victory."
Savage gave some advice to first-time voters, or voters who aren't sure who or what they want to vote for yet.
"I guess the big thing that I would say is that this is a midterm, like the first election that I was eligible for. So even if you don't recognize the names of the candidates… take some time… and figure out what the candidates stand for." Savage said.
Information security and intelligence freshmen Seth Brott reminisced on his first time voting during the August primary, where he voted to see who would go against Whitmer in the gubernatorial race. Brott didn't feel anything special participating in his first election.
"The whole process felt weird to me," Brott said. "It didn't feel like a right of passage like I was told it would be like. It just felt like a chore."
As we go down memory lane with other voters, remember to register to vote while you still have time, and don't forget Election day is Nov. 8.