In the 2022 gubernatorial election, Gov. Gretchen Whitmer runs against political commentator and businesswoman Tudor Dixon.
Michigan voters have two clear and distinct choices for their next governor. Whitmer and Dixon have little in common in terms of background,
experience and stances on hot-button issues.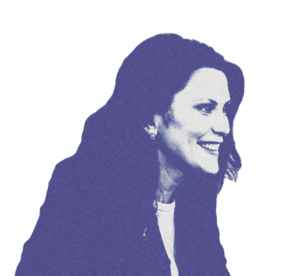 Democratic candidate: Gretchen Whitmer
Gretchen Whitmer grew up in Lansing and Grand Rapids. She studied communications and law at Michigan State University. She began her career as an associate attorney before serving five years as a state representative and eight years as a state senator. Whitmer lectured at MSU, worked as a policy maker at the Gerald R. Ford School of Public Policy and was the Ingham County prosecutor before becoming governor in 2019.
Abortion
Maintaining access to safe and legal abortions is one of Whitmer's top priorities. On April 7, Whitmer took legal action by urging the state
Supreme Court to resolve the constitutionality of Michigan's 1931 abortion ban that made no exception for rape or incest. While the state Supreme Court has yet to rule on the matter, the Michigan Court of Claims ruled that the ban is unconstitutional on Sept. 7.
"Today, the courts have ruled once again that Michigan women have the right to make medical decisions with their health care
provider and those they trust," Whitmer said in a press release. "Whether you're a young professional deciding where to begin your career or a mom trying to take care of the kids you already have, my message is simple: we respect women's rights in Michigan."
Education
At the forefront of Whitmer's education plan is "making college and skills training more accessible to those who can't afford it." In August, Whitmer announced that over 100,000 Michiganders had been accepted into Michigan Reconnect, a bipartisan tuition-free higher education program. In July, Whitmer signed a bipartisan education budget with the highest per-student investment in state history.
"Every kid in every district deserves to feel safe and supported in school, and I am proud today to sign a historic, bipartisan education budget that will make game-changing investments to improve every student's in-class experience," Whitmer said.
Public Safety
On Oct. 11, Whitmer called the phrase "defund the police" both "dangerous and foolish," though she shared support for the movement's "spirit" in 2020. During her term as governor, Whitmer raised the annual state police budget from $716 million to $824 million. She also directed an additional $253 million in revenue sharing payments to local public safety funds. Despite this, violent crime rates in Michigan followed the national upward trend of the 2020s.
"I understand the desire to get more resources invested in prevention and creating opportunity, and that's what I was talking about [in 2020]," Whitmer added. "If you look at my record, I have funded the police over and over again."
Roads and Bridges
Four years ago, Whitmer's campaign promise was the "fix the damn roads." Since then, over 13,000 miles of roads and 900 bridges have been fixed. On March 30, she signed the bipartisan Building Michigan Together Plan, a nearly $5 billion plan dedicated to improving the state's transportation, parks, housing, water and internet. Still, Whitmer insists it will take more than one term to fix all of Michigan's roads.
"This is a bipartisan plan that truly is fiscally responsible and will make some of the largest infrastructure investments in our state's history at a time where we need that more than ever," Whitmer said.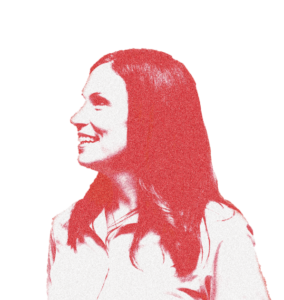 Republican candidate: Tudor Dixon
Illinois born Tudor Dixon studied psychology at the University of Kentucky. She began her career in industrial sales, had a brief acting career and co-founded Lumen Student News before becoming a political commentator.
Abortion
Dixon has expressed her belief that abortion should only be allowed in instances where the mother's life is at risk. She gained an endorsement from Right to Life of Michigan, though she does not view abortion as a main issue in the gubernatorial race. During a debate in May, Dixon referred to the 1931 abortion ban as a "good law." She expressed positive remarks after the Supreme Court's Dobbs decision came out, overturning Roe v. Wade.
"Today is not just a day for celebration as it is an affirmation that life is precious, but it is a day for action," Dixon said.
Education
Dixon wants to "preserve parents' rights" in primary education. She plans to require school districts to post all teaching materials online for parental review, and ban the discussion of gender identity and sexuality for students below fourth grade. Dixon would also ban children assigned-male-at-birth from playing on girls' sports teams.
"Parents want to know exactly what's happening in the classroom," Dixon said. "When you see the Department of Ed has come out and said we're going to keep secrets from parents, that's where the distrust starts."
Public Safety
In efforts to protect Michigan communities, Dixon supports constitutional carry of firearms, cash bail for violent and repeat offenders and de-escalation training for law enforcement officers. She opposes implicit bias training for law enforcement officers, "sanctuary cities" and any tolerance for protests that "destabilize our communities through death and destruction." Dixon revealed the $1 billion Building a Safer State plan on Sept. 13.
"Michigan families deserve to feel safe in their communities and law enforcement needs to know we always have their back," Dixon said.
Election Integrity
By signing new voter identification laws, increasing punishment for ballot signature forgery and banning absentee ballot drop boxes, Dixon aims to strengthen Michigan's election integrity. Dixon repeatedly expressed her belief that widespread voter fraud influenced the 2020 presidential election results. Due to "destroyed" evidence, Dixon shifted her stance in July, stating that there is not enough conclusive documentation to know if the election was secure. Michigan's Republican-led Senate Oversight Committee found no evidence of widespread fraud after investigating the election.
"We have to make sure that our elections are secure and what happened in 2020 doesn't happen again," Dixon said.