When Taylor Swift announced that she was releasing a new album, I was ecstatic, to say the least.
On Oct. 21, when that album, "Midnights," finally arrived, I listened to it three times through when it dropped aptly at midnight. Since then, I've spent an entire week almost exclusively listening to "Midnights" before writing this review.
What Swift has done with "Midnights" is effectively create an album of pure pop perfection that seems to cover every single emotion a person can feel. Then, when you add the tracks from the "Midnights (3am Edition)," it somehow makes you feel even more.
"Midnights" is also a return to Swift's well-known autobiographical method of storytelling. 2020 saw the albums "Folklore" and "Evermore" step away from that which Swift was known for. This return to her introspective roots is incredibly successful and it shows that she can still pull off new tricks when it comes to writing about her own experiences.
It is hard to pick highlights from an album of almost pure pop perfection, yet there are still those songs that seem to stand out from the rest. One of those is definitely "Anti-hero," where Swift sings about being the villain in her own mind. The chorus begins with, "It's me, hi, I'm the problem, it's me," and then delivers blow after blow to herself. At the end of the chorus comes a lyric that hits especially hard: "I'll stare directly at the sun but never in the mirror." Relatable doesn't even cover it.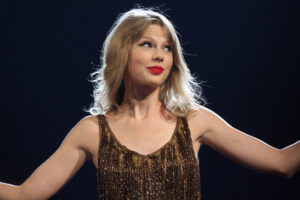 There are plenty of other hard-hitting songs on "Midnights" in which Swift seems to relish in making the listener incredibly emotional. The song "You're on Your Own, Kid" perfectly captures the feeling of realizing that, despite everything you've done to be recognized by those around you, you are truly alone and you always have been.
Perhaps the most devastating song on "Midnights" comes on the "Midnights (3am Edition)." Seemingly a follow-up to 2010's "Dear John," "Would've, Should've, Could've" seems to detail the regret Swift has of dating 32-year-old John Mayer when she was only 19. The song delivers emotional gut punches one after another with lyrics like, "God rest my soul, I miss who I used to be, the tomb won't close, stained glass windows in my mind, I regret you all the time" and "Give me back my girlhood, it was mine first." The song evokes anger, sadness and regret all at once.
But "Midnights" is not all serious and melancholy. In fact, Swift seems to perfectly balance sadness with feeling extremely great about not only herself, but also how she feels about others. She sings, "Best believe I'm still bejeweled, when I walk in the room, I can still make the whole place shimmer," on "Bejeweled" because even after a breakup, she knows her worth.
The feeling of contentment on "Karma" is also palpable. In the song, Swift feels comfortable even after betrayal because she knows that the person who wronged her has to deal with the karma of their actions. This is good for Swift because in her own words, "Karma is my boyfriend," and "Karma is a cat, purring in my lap 'cause it loves me." To put it simply, Swift and karma "vibe like that."
With "Midnights," Swift returns to the pure pop genre with a vengeance and further supports the fact that she can navigate storytelling in a once in a generation type of way. Swift perfectly manages to capture almost every emotion a human being can feel and proves that she can be considered a pop princess in her own right.