An updated list of campus parking rules and regulations has been posted to Ferris' Department of Public Safety website. 
Notable changes to previous rules include: 
-"Motor vehicles shall be parked only in lot(s) assigned by the parking permit they were issued." 
-"Parking in the meter areas is enforced 24 hours a day, 7 days a week." 
A previous sheet posted to Ferris' website titled "Vehicle Registration & Parking – Did you know" reads as follows: 
-"Did you know if you park at a meter you must pay the meter fee? After 5 p.m. meters are free, except at the Rock where they are enforced until 8 p.m. Parking at meters is prohibited from 2 a.m. – 6 a.m."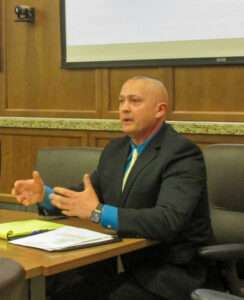 -"Did you know if you have a residence hall or apartment parking permit you may only park in your assigned lot on campus during the day Monday through Friday or pay to park at a meter? After 5 p.m., you may park in a commuter or faculty/staff lot until 2 a.m., then you must return to your assigned lot"
Any previous parking rules that differ from those currently posted on the DPS website are now invalid.