As international students only make up around 1.2% of Ferris' student body, it is easy to forget how big of an adjustment it can be for them. International students get the added adjustment of being in a whole new country, as well as starting college. While this can be a struggle, it also opens the door for lots of opportunities.
Economics freshman Pedro Saltini is from Brazil, and he has really enjoyed his first semester at Ferris. So far, he has had a lot of fun while being here.
For him, making friends has been a huge plus in addition to his academics. His job has also been a sense of fun for him.
"I got the opportunity to get to know some wonderful people. My classes have been great, and I love my job. I think it's just a healthy environment that I had the opportunity to be in," Saltini said.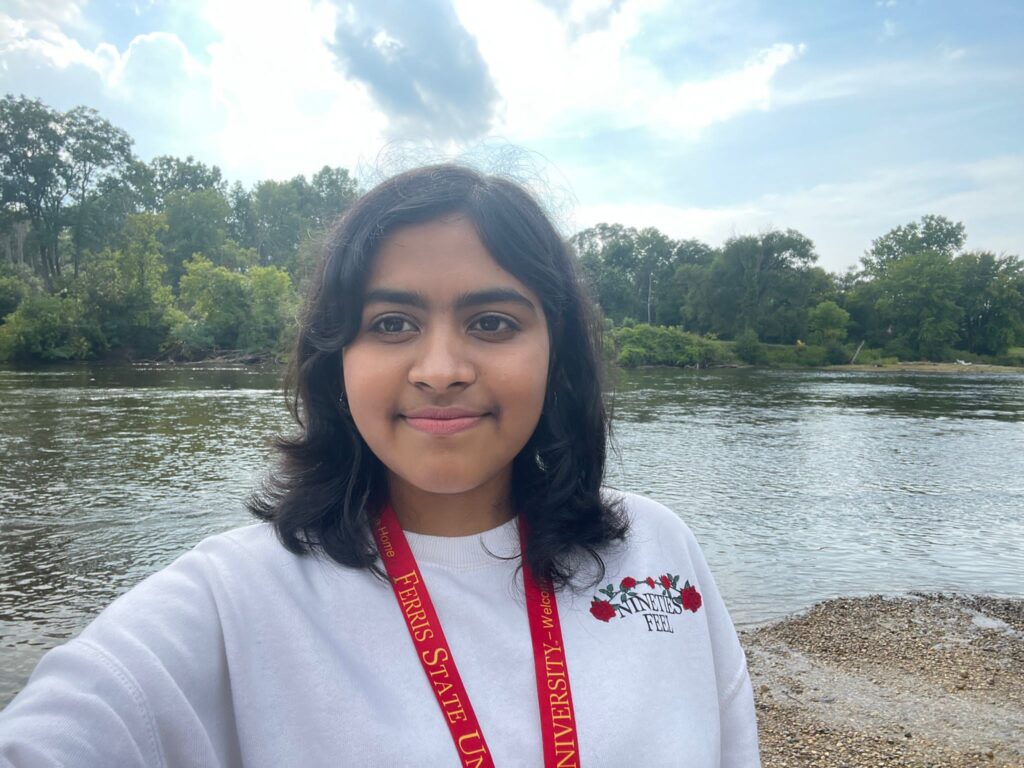 However, being away from his family has been tough. He spent this Thanksgiving away from his family for the first time. His friends made sure not to leave him out though and invited him to his first American Thanksgiving.
Artificial intelligence freshman Jhanvi Murugan is originally from India. She has enjoyed learning more about her major and being able to do hands on projects.
Murugan's biggest struggle was making friends as it was a bit harder for her to "blend in and approach people."
However, being able to make friends with different nationalities and from different backgrounds has been a highlight for her. This was also her first experience seeing snow.
Murugan is looking forward to next semester and she hopes to make more friends from her classes, meet new professors and get to work on new assignments.
Television and digital media production freshman Shreejal Karki is originally from Kathmandu, Nepal. She has appreciated how very welcoming and nice people have been since starting school here. Karki has liked being at Ferris, but is experiencing the same stress as other students and has had to adjust.
Many memories have already been made for Karki. One of her "biggest highlights" has been going to the beach at Lake Michigan.
"Since I come from a landlocked country, I always wanted to go to a beach," Karki said. "And I loved the feeling, it was so calm and peaceful."
She has also been able to make friends and see snow for the first time. Another big moment for her was receiving her first paycheck.
"I've realized that moving away from home is much more difficult than I thought. One of my biggest struggles has been to feel at home. Although it has been a couple of months, the place still feels unfamiliar sometimes," Karki said.
Being able to adjust is a struggle for most international students. Karki shares that making time for herself and taking care of herself can be very hard sometimes. However, she is looking forward to being able to take more of her program classes next semester and is excited to attend more events in the spring.
International students get to experience a different life by coming to the states, and even though it can be challenging to adjust, it can also be a great learning experience for all.