This spring semester, classes have been disrupted due to issues with Ferris' online bookstore. For some, this has led to delayed curriculums.
Students this semester have been subjected to uncommunicated delays on their textbook arrivals, ebook link failures and copyright issues, which make online copies of books unavailable. Professors have expressed confusion and annoyance, as they have to delay assignments to accommodate students struggling with these issues.
Education junior Tyler Defeyter explained some of the issues his peers have experienced.
"Andrea ordered her books through the Ferris Bookstore, and they didn't notify her that they weren't coming. She has been waiting weeks and weeks and weeks," Defeyter said. "[The] same thing happened in my U.S. history class. A pair of twins ordered their books before class even started… They just got their books [on] Saturday."
Delays are not the only issue with buying physical copies from the bookstore.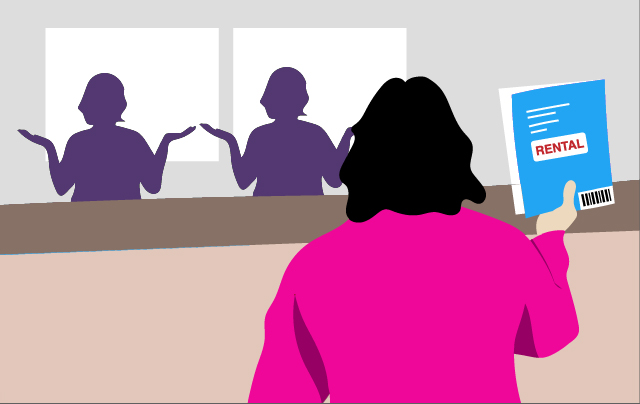 "I got the books almost a month after I ordered them, and they all came in separate packages from different websites," history senior Jessica Gaskell said. "I looked at those websites, and they were a lot cheaper than [the Ferris bookstore's prices]. I pretty much paid full price… I got duplicates of three of my books."
The issue does not stop with physical textbooks. Online textbooks are being affected as well. The Ferris bookstore has deferred all their online books to a website called Vital Source. When a student buys an ebook, it is only accessible on Vital Source's website.
In some instances, Vital Source has blocked whole chapters of a book due to copyright issues, leaving students unable to access the content they paid for. This problem directly affects students' ability to progress in their courses.
"I'm three assignments behind in one of my classes," Gaskill said. "I've got very little idea of what's going on in this class. I can't take proper notes, and I feel very unprepared for the test coming up. It's adding a lot of stress I don't need right now."
Students that are having no issue with their textbooks have said they do not engage with Ferris' online bookstore. Those who opted to buy through Amazon, Cengage or other websites were met with lower prices and faster shipping.
This situation is putting professors in a tight spot as well. Ferris history professor Tracy Busch has had to change her class' curriculum on the fly and become an advocate for students struggling with their books. She has tried contacting publishers and the bookstore but was met with no human responses.
"I do not appreciate having to solve a problem I feel like I can't even solve. It feels like I'm letting my students down," Busch said.
Both students and faculty are demanding better communication from Ferris' online bookstore. There is also a desire for the bookstore's online infrastructure to serve as a mediator and authority when issues like these arise. As it stands, these problems have yet to be addressed officially.