The Ferris Shoah Committee hosted a viewing of "Defiance" for the Festival of the Arts, featuring a real life story of Jewish resistance fighters during the Holocaust.
The event started with a speech from Dr. Scott Cohen, a Jewish Shoah History Archive committee member, in which he gave context to the movie and shared how his grandparents were a part of the first resistance the movie featured.
"It puts a human face on what actually happens when people's intolerance and fear of ignorance become blinding," Cohen said. "It's not a story that's black and white, good versus evil… People do bad things while under duress."
The Shoah Committee hoped this would be an educational experience that emphasizes the human nature of the Holocaust and provides context that may not have been addressed in previous schooling. The movie tackles potent ethical dilemmas. Does one steal and kill the innocent to feed their family? Does one join the Russians to fight the Nazis or stay in desolate conditions and protect those close to them?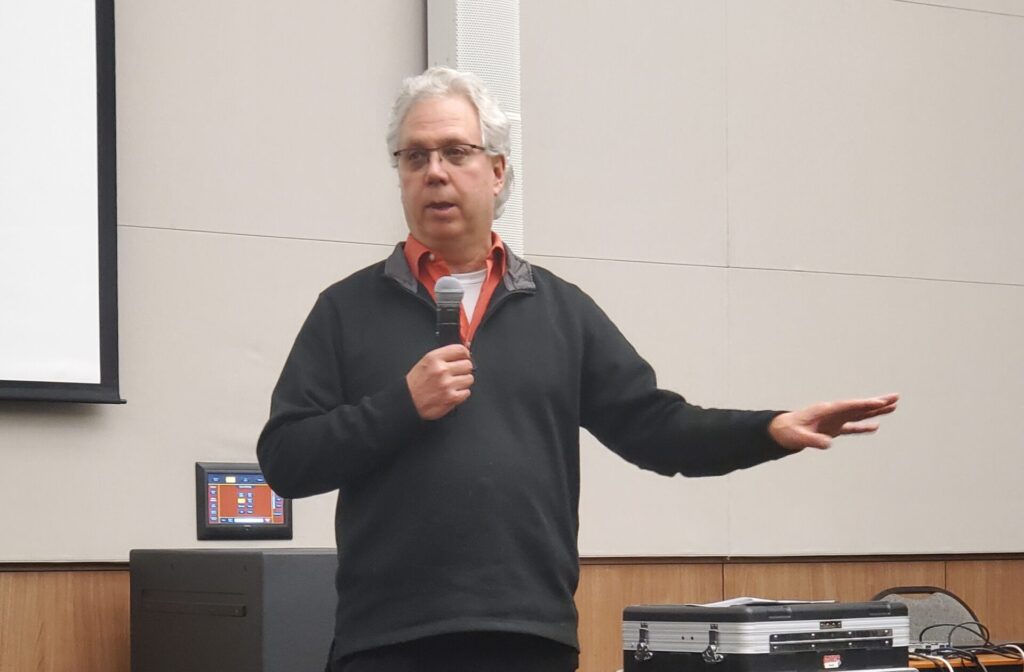 The way the movie portrays these dynamics had a powerful effect on the audience. One audience member remarked on the sheer lack of humanity shown in the movie and how that may help viewers gain a deeper understanding of the problems veterans face after returning home with post traumatic stress disorder.
Dr. Katherine Mallow, director of the Shoah History Archives, added her own expertise.
"That is one of the things that watching testimonies from the Shoah Archive is so clear," Mallow said. "It's the impact that traumatic events have on these people's lives. I'm always so impressed with people's ability to heal."
Finance freshman Levi Tuinstra expressed how the event would stick with him.
"I can't help but feel a sense of guilt for taking for granted the fact that I wake up never having to worry about food a day in my life," Tuinstra said. "Someone stated [in the event] there are people who don't think the Holocaust is true. It's kinda scary we're getting to that point… It's really important to keep it alive to prevent the past from happening again."
The event reached a wider audience than just the Ferris community. Older Big Rapids citizens and even those from the broader Michigan Jewish community came to the event.
While the event organizers hoped the movie would be educational, they urged the Ferris community to utilize Ferris' unique access to the Shoah Archive. This catalogue holds over 50,000 testimonies from survivors of genocides throughout the world, including the Holocaust, the Rwandan Genocide and the Rape of Nanjing.
Ferris is one of three colleges to have unfettered access to this archive, and accessing it is as easy as searching for the Shoah Foundation Visual History Archive on the list of databases available on the FLITE website.