Gov. Gretchen Whitmer appointed three new members to the board of trustees on Feb. 9, welcoming back two familiar Ferris faces.
Ferris news reports that all appointments are subject to consent and approval by the Michigan Senate.
Michael Ryan
The first of the new trustees is Dr. Michael Ryan, a former Ferris Faculty Association president who worked as a professor of biological sciences for 40 years. This is his second appointment to the BoT.
Michigan's republican-majority Senate blocked Ryan's first appointment in April 2021. Sen. Aric Nesbitt, R-Lawton, raised concerns in 2021 regarding Ryan's "long history of a combative relationship" with the BoT. Ryan remains undisturbed by the negative comment made about him on the Senate floor.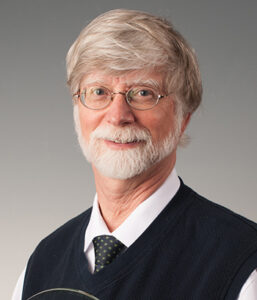 "It's just a political position. I don't take it personally," Ryan said.
At the single BoT meeting Ryan attended during his first trusteeship, the board selected Pink as Ferris' 19th president.
"Even after the Senate did not approve, [Ryan] has still been a person who has regularly reached out to say, 'How can I be of service?'" Pink said. "I consider him someone who is very focused on this university and how he can help."
Ryan is confident in the security of his current position on the board. Mlive reports that this year's appointments are "likely to be approved" by the new democratically-controlled Senate.
Along with serving as the FFA president, he was also a director for both the Michigan Education Association and the Michigan Association for Higher Education. As a first generation graduate, Ryan hopes to use his position to help students with similar backgrounds.
"Ferris was a natural place for me to be," Ryan said. "I understand what it is to be a first time student. I was, in my extended family, the first one to graduate from college. So I understand those kinds of issues, and I'm concerned about those issues."
Throughout his career, Ryan never felt an "urgency" to lead unless he saw a specific need. He recalled stepping up to leadership roles after seeing an open job with nobody to do it. Once there, he tries not to settle.
"As soon as you get a job, your job is to find your replacement," Ryan said. "[Don't] hang on to this job and that job like little tokens of some sort."
Ryan's is taking over a vacant seat set to expire in Dec. 2026.
Michael Fisher
Trustee and Ferris alumnus Michael Fisher holds a bachelor's degree in environmental biology. Fisher now works as the Associate General Counsel for the Saginaw Chippewa Tribe of Michigan.
"I didn't have it in my life goals to one day be on the board of trustees for a public university, let alone my alma mater," Fisher said. "But when you're asked to serve, particularly if Gov. Whitmer's office asks you to serve, the answer is yes."
Fisher felt a strong pull to environmental science as a student. Before practicing law, he interned for the Saginaw Chippewa tribe. At that time, Fisher worked on water quality analysis to scientifically assess the natural world of the reservation.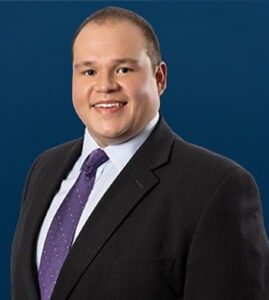 "It is a tremendous honor to get to serve my tribe," Fisher said. "Something that motivates me is the phrase 'be a good ancestor.'"
His interest in the environment and care for the tribe naturally led him to leadership roles. The first public office position Fisher held was a spot on the Isabella County recycling board.
"If you're involved in environmental science, quickly you realize that you're also involved in environmental policy," Fisher said.
Fisher worked with his tribe for six years before leaving to get his Juris Doctor from the Georgetown University Law Center in Washington D.C. The mentors, challenges and experiences he picked up from Ferris and his tribe prepared him for this next journey of his career.
"If you're willing to work hard at Ferris, if you have a plan, Ferris provides all the tools for one to succeed," Fisher said. "[I remember] those days in the FLITE, studying organic chemistry. I went to law school, and I still haven't encountered anything as difficult as some of those higher-end chemistry courses. So I was prepared for the rest of my academic career."
To begin his trusteeship, Fisher is focused on listening and learning from his fellow trustees, faculty, students and the president.
Fisher is filling the seat of Trustee Rupesh Srivastava, and his term is set to run through 2030.
Vivian TerMaat
Certified fundraising executive Vivian TerMaat, the third and final appointee, is the CEO of Girl Scouts of Michigan Shore to Shore.
TerMaat believes that her work with the Girl Scouts "perfectly aligns" with her future work as a trustee. When she was a young girl, TerMaat wanted to grow up to be a combination of Barbara Walters and James Bond.
An educational background in journalism and communication taught TerMaat the listen-first approach, one she insists is an important practice for any successful leader.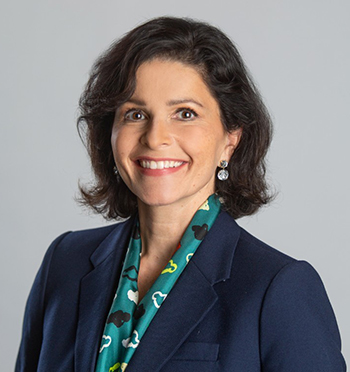 "A great leader is defined by somebody who develops others to be their best selves using their innate gifts," TerMaat said.
TerMaat's experience in West Michigan includes work on the Grand Rapids Economic Club, the Grand Rapids Chamber of Commerce and the West Michigan Hispanic Chamber of Commerce. She even got to know President Pink while working as the vice president for Wedgwood Christian Services.
After collaborating with and gaining respect for TerMaat, Pink is "excited" to have her on the BoT.
"I know Dr. Pink's track record," TerMaat said. "I'm just delighted to be a part of it and to serve and help bring that vision of renewed energy to life."
TerMaat succeeds Trustee Ana Ramirez-Saenz and will serve on the BoT through 2030.