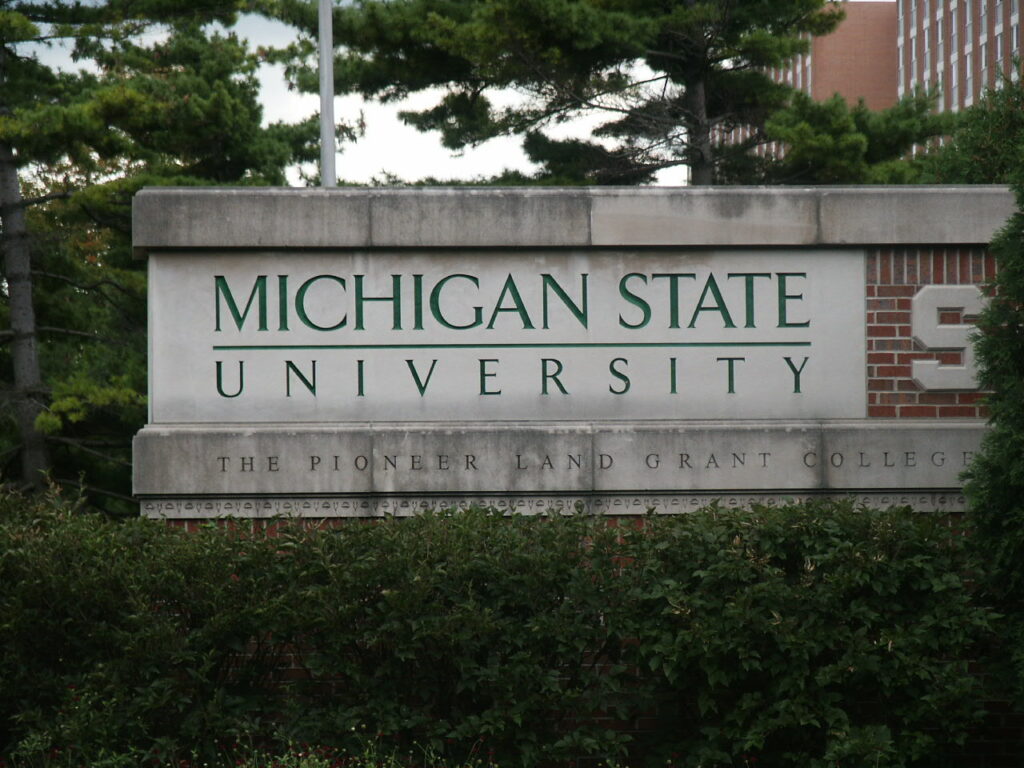 College students across the state mourn after a gunman killed three and injured five at Michigan State University Monday night.
As of Tuesday afternoon, three people have been confirmed dead with five sustaining serious injuries. The Detroit Free Press spoke to Dr. Denny Martin, interim president and chief medical officer at Sparrow Hospital, who confirmed that four individuals required emergency surgical intervention.
MSU's Interim Deputy Police Chief Chris Rozman confirmed details about the suspect's identity in a live ABC News press conference. The lead suspect is 43-year-old Anthony McRae, who fatally shot himself while being approached by law enforcement off campus late Monday night. McRae had no connection to MSU or its students.
Rozman also confirmed that all victims were students.
At 11:56 p.m., Ferris students received an email with the subject line "MSU Tragedy – Message from President Pink." The university president expressed the need for Ferris to support the MSU community "in a big way."
"A senseless act of campus violence has made its way back to our state, this time in East Lansing," President Bill Pink said." I am saddened by the news at Michigan State University this evening, and I'm sure you are as well. The victims, their families, and the MSU campus community need our support and prayers in a big way… Our Department of Public Safety is committed to your safety. Please know that it takes all of us to create a safe environment. As always, if you see something or know something, say something."
Nursing freshman and Hallisy Hall resident Sam Vernetti heard about the shooting on MSU's campus when she found her friend listening to police radio updates. After seeing a post on the anonymous app YikYak that read "You all are next starting with hallisy hall," Vernetti and her friend left the building to stay with friends off-campus.
"I feel decently safe [on Ferris' campus]. I know DPS is there for us, but it is still a bit of an unsettling feeling because anything can happen," Vernetti said.
According to photos and posts shared by students, DPS vehicles were parked outside of Hallisy Hall until early Tuesday morning. DPS Director Abe Haroon confirmed that there is no current threat to Ferris' on-campus community.
"Following an immediate and thorough investigation of the incident, which included cooperation from YikYak, DPS determined there was no active threat to the campus community," Haroon said.
DPS will continue to monitor the surrounding area for any potential harm. Haroon encourages students, faculty and staff to call DPS to report any instance of criminal activity.
This is a developing story, and the FSU Torch will continue to monitor and report on it as it progresses.
Dylan Rider contributed to the reporting of this article.