Anticipation and excitement grew as students waited in a long line to choose their new fluffy, stuffed friend. As they were welcomed with Valentine's Day gift bags, chocolate roses and materials to stuff their plush, the ballroom filled with hundreds of happy faces.
Sitting on a table near the entrance were stuffed animal choices, including a fluffy, white bear, a bright, green frog, a black and white panda and a soft, gray cow. Similar to Build-a-Bear Workshop, students got to pick a felt heart to place inside the toy and select a shirt to decorate with markers. Along with this, each plushie came with a birth certificate, allowing the animal's new owner to pick a name and report their date of birth.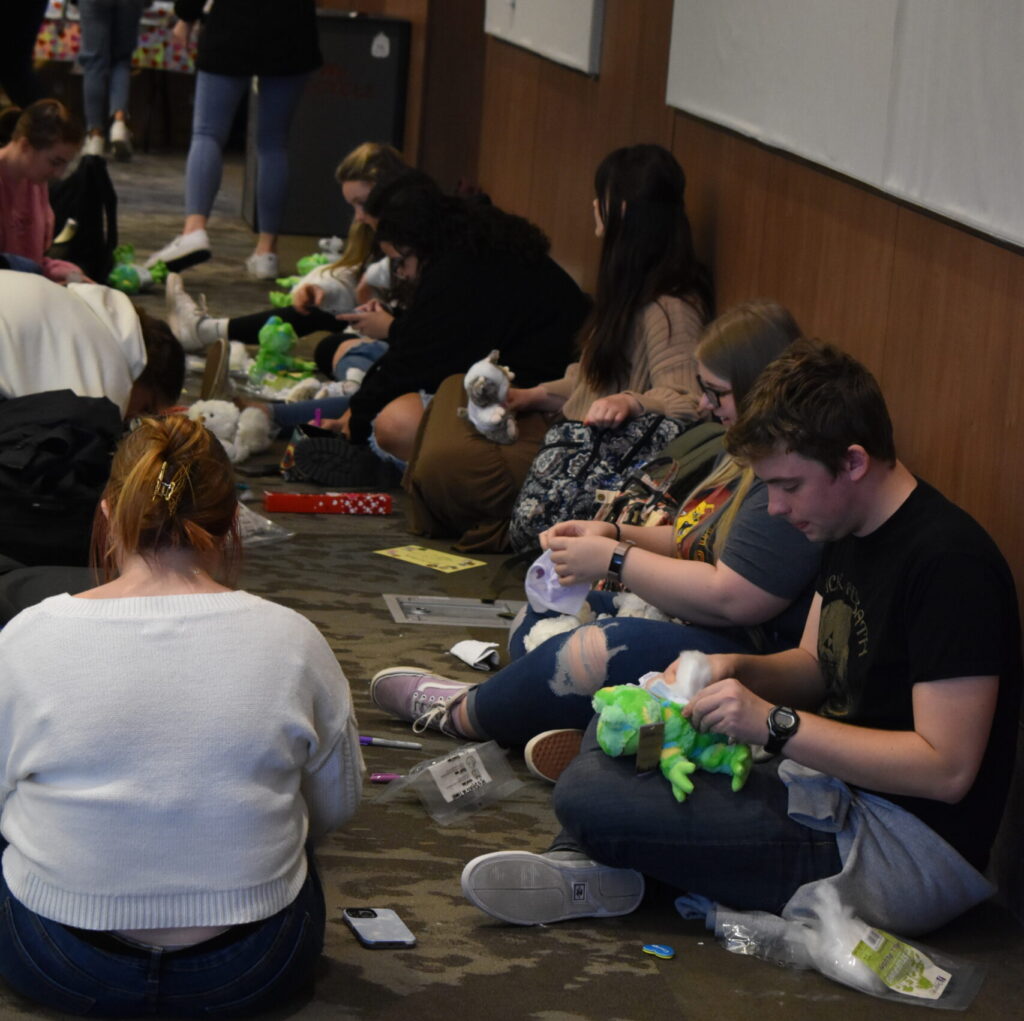 Despite their expectations, the Resident Hall Association was surprised with the event's large turn out. RHA President Faith Faille felt proud of the event's success.
"I figured it was going to be a big event," Faille said. "So many people were talking about it and getting ahold of us ahead of time saying, 'I can't make it' and 'Can I come in early?'"
Faille was happy to see a ballroom full of satisfied students. Each table held a crowd of roughly ten, and groups of students worked on the floor when tables were too full.
Criminal justice junior Aliegha Mack went to the event to make her and her boyfriend a stuffed animal, which she used to ask him to be her Valentine. Along with this, she thought that being able to design the shirt herself was a form of self-expression. She was happy to show off her design of the cow she named Moo-Moo, which had a rainbow of dinosaurs decorating its shirt.
"I like the fact that I made it myself," Mack said. "My favorite part [of the event] was drawing the shirts. The sense that it feels homemade, it has more meaning."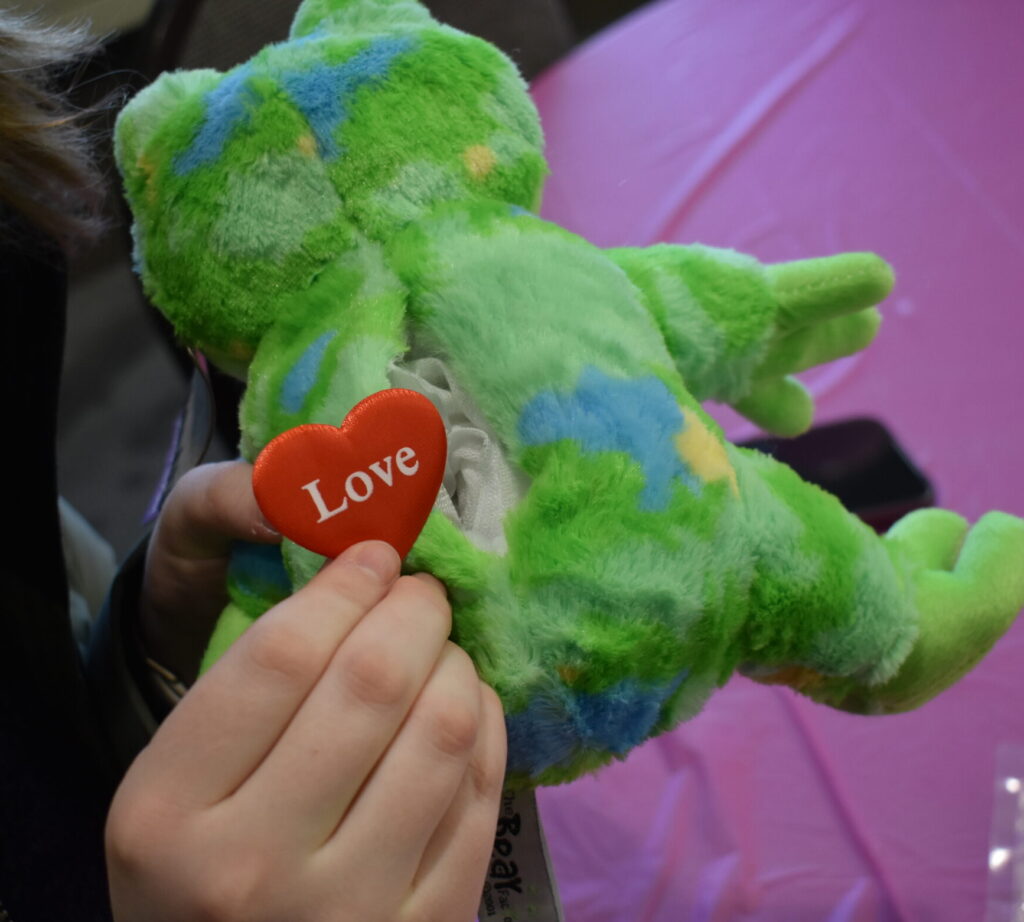 Students shared excitement for the stuffed animal choices. The collective favorite appeared to be the cow and frog.
"I think the cutest one was the cow," Mack said. "I knew the cow and frog were going to be gone first. I loved all of the choices."
Social work sophomore Bryanna Monaco has always had a love for stuffed animals, even as an adult. Despite being told she was too old for stuffed animals, she continued this love by pouring it into her own plushie and sharing the excitement with the other participants.
"[Stuffed animals] bring me comfort," Monaco said. "I still have the teddy bear that I got for my very first Christmas. I've had it for 19 years."
The unanimous love for stuffed animals wasn't the only reason students brought themselves to the stuff-a-plush event. Monaco shares more of what joys she experienced at the event, such as being able to make the bear herself.
"I absolutely love making my own stuff like arts and crafts and stuffing it on my own and sitting here with friends while I do it," Monaco said.
Overall, the outcome of the event was a major success. Although the event was meant to last from 3 p.m. to 6 p.m., it closed early as supplies ran out.