Dr. Martin Luther King Jr., Malcolm X and Thurgood Marshall are the main individuals that are recognized during Black History Month. As much as we love to celebrate these three heroes, we also have to remember the Black women in the world who made a difference.
When people think of civil rights activists, male activists often make up a majority of the list. Aside from Rosa Parks, who refused to give up her seat in favor of a white passenger on a bus, female activists are rarely mentioned. Black women throughout history have done so much for the Black community and have inspired millions of people around the world, yet they don't get nearly as much recognition as the men.
Social work sophomore and Feminist Majority Leadership Alliance President Samara Tyus believes that the community needs to do better at promoting Black women during Black History Month. Tyus trusts that this can happen by learning the importance of women's history and being an ally to the Black community.
"They need to talk about why Black History Month is important and the different issues that Black women are facing compared to those of white women, Black men and everyone else," Tyus said.
Tyus is doing her part in recognizing the women in her past, as Ida B. Wells is the woman who inspires her because of her activism in the anti-lynching campaigns and for her role in the woman's suffrage movement.
"Her determination to continue to be an advocate for Black women and men despite the issues she faced [by] being a Black woman during that time inspires me as a leader in the FMLA to keep advocating for other Black women on campus and in the community," Tyus said. "Seeing the impact she had on the civil rights and suffragist movements makes me feel like I could do the same."
Criminal justice freshman Laruen James's future career aligns with Harriet Tubman's goals and wishes. Tubman's goals were for the betterment of the lives of Black people and for them to achieve their freedom. James wishes to be a lawyer to free her people from the system that falsely accuses them and work to change the system for the better.
Although Black History Month is about celebrating the accomplishments of key figures in African American history, there is more to it than just celebrating and giving credit to our heroes. African American individuals have gone through trials and tribulations so much that people forget to bring these hard journeys to light, instead choosing to only celebrate the happy memories of Black history.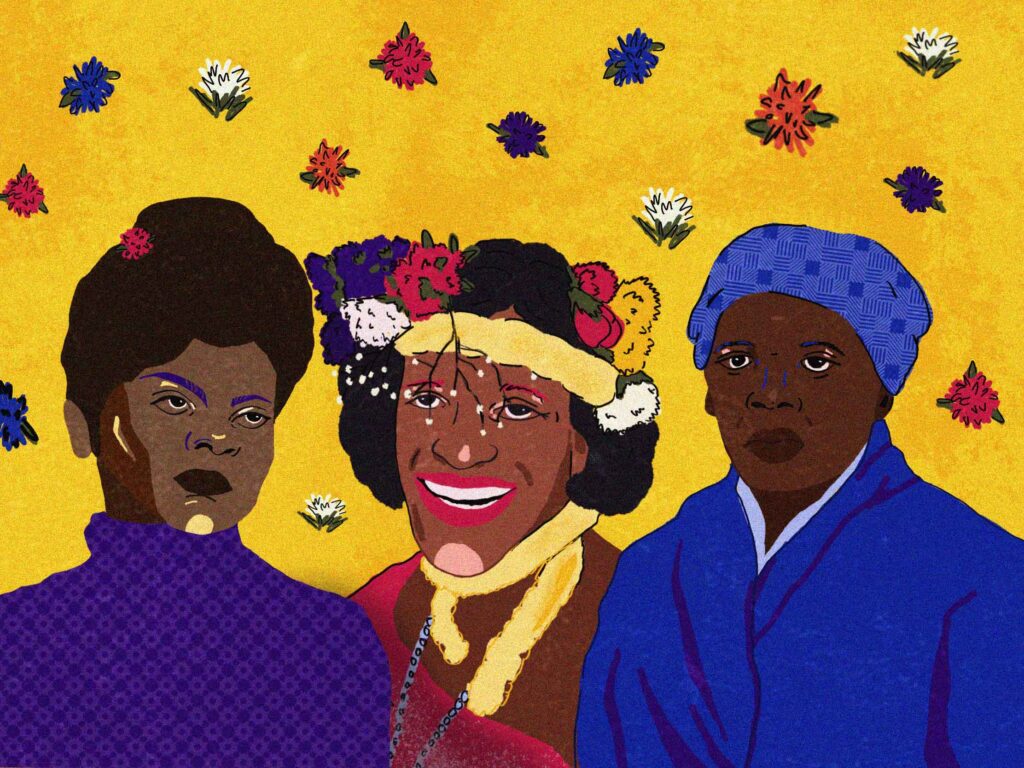 Dr. Kasey Thompson sees Black history as a time to do the opposite. Thompson believes that society should acknowledge past as well as present contributions that her ancestors have made before people celebrate. With the new generation having so many ways of communication, it makes it easier to get lost in the celebration.
"I think we suffer in silence, and we also celebrate in silence," Thompson said. "Because of that dynamic, it just makes it easier not to recognize it. It also is the reason why we're having this conversation today."
Black History Month is a time for acknowledgment, learning, standing up for the things one believes in and empowering Black men and women.
Tyus and James both presume that to empower Black women, society needs to uplift Black women for their work, natural beauty and actions. To make sure they feel seen and, most importantly, heard. The men in our past are always important to acknowledge. However, we must remember it was a woman who gave birth to that man for history to be made.