It's safe to say that the past year has been great for movies and their fans. The highs of last year have thoroughly outweighed the lows with instant classics such as "Everything Everywhere All at Once" and "Babylon." One aspect that has been on the rise this past year is the amount of recognition for international films.  
A couple of examples came with the results of this year's Oscars. Edward Berger's adaptation of "All Quiet on the Western Front" was nominated for nine different categories, taking home four wins in total. Berger's iteration won awards for best cinematography, production design and original score, along with its best international feature award.
Guillermo del Toro beat Disney at their own game with his rendition of "Pinocchio," winning the Oscar for best animated feature. This is very much deserved, as del Toro's "Pinocchio" has extremely talented and expressive stop motion animation and is a breath of fresh air compared to Disney's sea of reboots and remakes.  
It's not just last years films that have gained more traction this year. A handful of original cult classic films have been steadily moving towards mainstream audiences, with some hitting impressive milestones.
Originally released in 2019, Bong Joon-Ho's Korean thriller "Parasite" was generally favored by audiences. The film was put on the spotlight at the 2020 Oscars, where it won the award for best international feature that year.
"Parasite's" continued success has led it to becoming the first movie to hit one million 5-star ratings on Letterboxd, a social app that is designed for users to track and rate films. It now sits at the number two spot on Letterboxd's official list of the top 250 narrative feature films, just below Elem Klimov's 1985 war film "Come and See."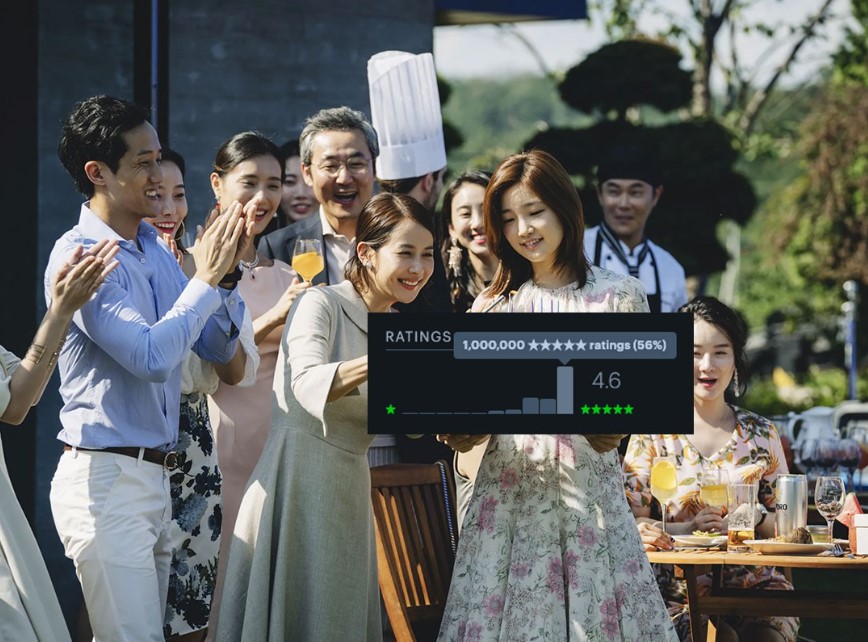 One aspect that I think is great about modern day movie binging is the wide access that streaming services have to offer. These services, with the plenty of variety they offer, have the potential to let others broaden their horizons when it comes to movies. Anyone can watch almost anything from the comfort of their own couch. 
So the next time you sit down to watch a movie, I suggest watching something new. Maybe a film from a different director or a film in a different language. It's good to try something outside of your comfort zone every once in a while. Who knows, you may find your new favorite film!
Below are some of the most popular streaming services and the highest rated international films they have available to stream.
Netflix 
"All Quiet on the Western Front" (2022) – Edward Berger

 

"Guillermo del Toro's Pinocchio" (2022) – Guillermo del Toro

 

"Roma" (2018) – Alfonso Cuarón

 
Hulu 
"Parasite" (2019) – Bong Joon-Ho

 

"Pan's Labyrinth" (2006) – Guillermo del Toro

 

"The Worst Person in the World" (2021) – Joachim Trier
HBO Max 
"Drive my Car" (2021) – Ryusuke Hamaguchi

 

"City of God" (2002) –

Fernando Meirelles, Kátia Lund

"My Neighbor Totoro" (1988) – Hayao Miyazaki
Amazon prime 
"The Handmaiden" (2016) – Chan-wook Park, Park Chan-wook

 

"Cold War" (2018) –

Paweł Pawlikowski 

"The Salesman" (2016) – Asghar Farhadi

 
Tubi 
"Audition" (1999) – Takashi Miikie

 

"The Girl with the Dragon Tattoo" (2009) – Niels Arden Oplev

 

"Ida" (2013) –

Paweł Pawlikowski