The Bulldog softball team (12-18) lost two games in the doubleheader to Northwood University in the home opener.
The first game was a 7-1 loss in seven innings where the Bulldogs gave up 13 hits and walked six batters.
The Bulldogs used three different pitchers in the game. Aryn Gallacher took the loss in the first game adn gave up six hits, three runs and two walks. She recorded one strikeout in 2.1 innings pitched.
The Bulldogs also committed an error in the game.
Kristie Gray came in and pitched 2.2 innings surrendering five hits, two runs, one walk and two strikeouts. Mauri Viness pitched two innings giving up two hits, two runs and three walks.
Offensively, the Bulldogs were shut down by Northwood's Hailey Lester. In seven innings, the Bulldogs only got four hits, one run and struck out five times.
Leading the Bulldogs offensively were Evelyn Blood and Kaitlyn Orme. They both doubled in the 5thinning, leading to the Bulldog's lone run where Orme drove in Blood.
Abby Meyer and Abby Mitchell both singled in the game. Meyer also had the Bulldog's only steal of the game.
In the second game, the Bulldogs lost 18-10 in six innings as they gave up 17 total hits while walking 10 batters.
The Bulldogs used five pitchers in the game with Gray picking up the loss as she pitched for one inning. She allowed four earned runs off three hits and three walks.
Catherine O'Donohue pitched 2.2 innings surrendering five earned runs off six hits, two walks, and one strikeout. Kristina Baar faced three batters and walked two of them. Sophie Wisniski pitched one inning and allowed three earned runs, five hits, one walk and one strikeout. Gallacher pitched one inning and surrendered four runs.
Offensively the Bulldogs had a much better game scoring 10 runs off 10 hits.
Orme tripled and singled while bringing in an RBI and a stolen base as well as scoring twice. Kylie Winkels doubled twice bringing in three RBIs and scoring twice, and Josie Prince also doubled and scored once.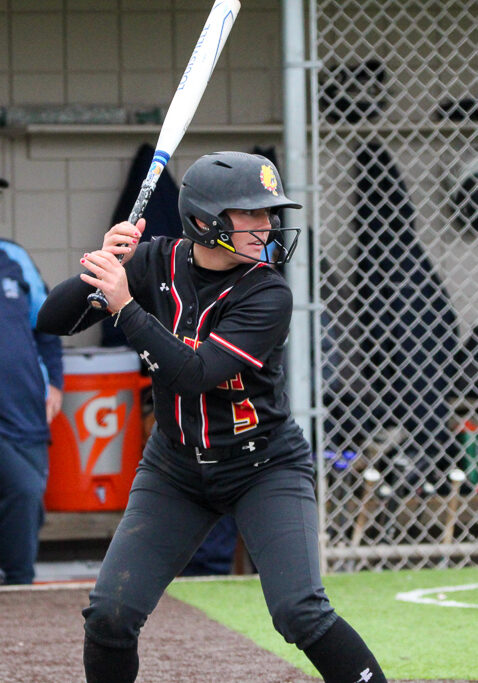 Meyer singled twice and scored twice, Blood singled twice bringing in two RBIs and scoring once, Natalie Teague singled bringing in one RBI and scoring once, and Jadyn Joseph hit a sacrifice fly.
In addition to Orme's stolen base, Josie Prince and Brooklyn Verbeek also stole a base.
The Bulldog's offense totaled seven RBIs, five walks, nine strikeouts and left six runners on base.
"I think we have to start in the circle," said head coach Jake Schumann. "I don't know the number of walks but it's high… we have to get strikes early, we have to get ahead."
The Bulldogs will look to continue to improve as the season goes on and league play approaches.
The Bulldogs are entering a road trip as the next six games will all be away as they take on Grand Valley, Davenport and Purdue-Northwest.
The next Bulldogs home game will be on Sunday, April 2 as they take on Davenport in a doubleheader with games starting at 1 and 3 p.m.