Michigan College of Optometry students and faculty came together to share their talents with one another all in support of diversifying the optometric field.
On Saturday, April 1, the MCO and the National Optometric Student Association hosted their second annual talent show to bring the program closer together, as well as bring attention to diversifying healthcare and recruiting minorities into the optometric field.
To align with these goals, the MCO and NOSA gave all donations received from the event to the Black Eye Care Perspective, which is another organization that works towards diversifying optometry.
The talent show featured the diverse aspects of each member of the MCO. There was singing, dancing, music from various instruments, stand up comedy, a magic show and even spoken word poetry.
NOSA President and second year optometry student Marilyn Johnson coordinated this event and came up with the original idea for a talent show last year.
"I really wanted an event that was different and brought out the talents of all my classmates and faculty," Johnson said. "Because we are a graduate program and heavily medically focused, we are always buried in our books. We rarely have time to go out and do fun things. I know so many of my classmates have awesome talents, so I figured why not have a stage to showcase them."
Johnson, who has a history with dancing, performed an Indian dance routine with her partner, Stephanie Mathews, to express their culture.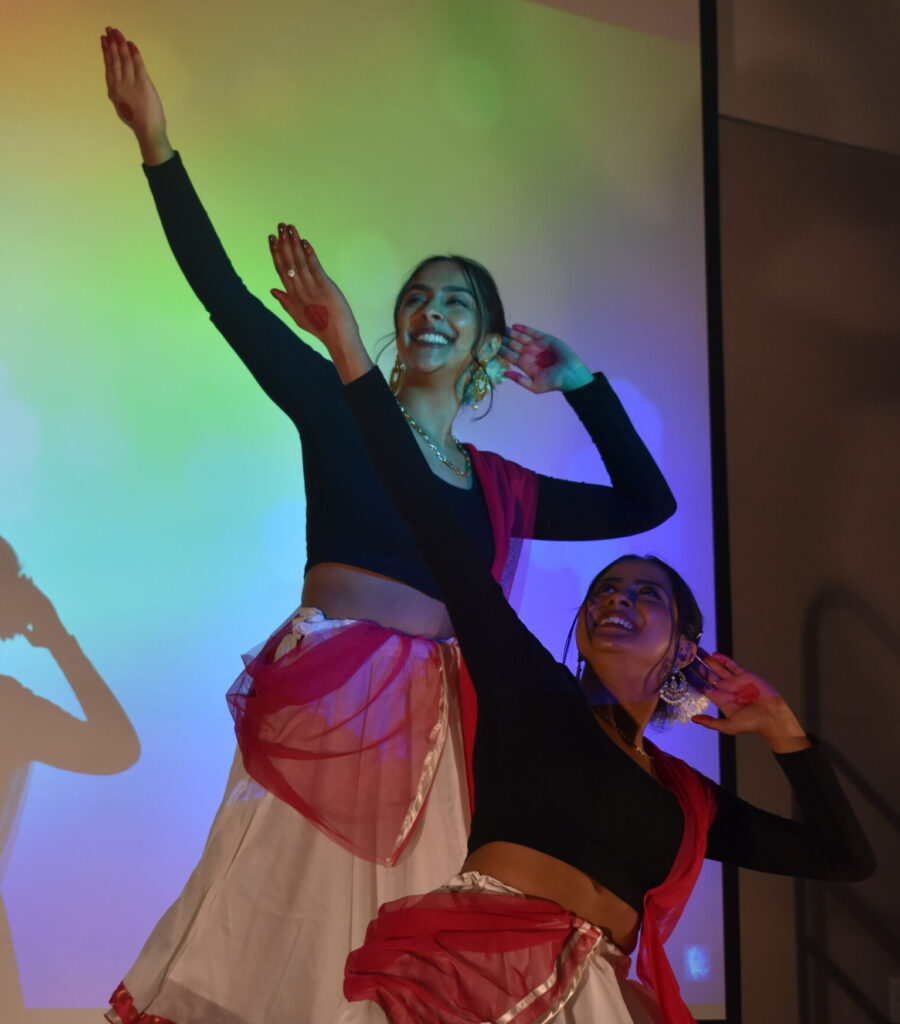 "I am really proud of my Indian culture, and NOSA's main goals are diversifying optometry and recruiting minority populations to the optometric field," Johnson said. "I feel like really showcasing the diversity our school has is important."
Johnson planned the event and even recruited each of the performers. According to Johnson, this weekend was the best time for the MCO to host this event because it acted as a break for each of the students.
"The third years have taken their national board exams, and the first and second years just finished some serious hell weeks of school," Johnson said. "We all have the weekend off, so it's the perfect time for everyone."
Chief of Pediatrics and NOSA Advisor Paula McDowell was once again the show's hostess. She was impressed by each one of the performers that went onstage. 
This event gave professors the opportunity to see their student's nonacademic talents first hand.
"We obviously see them in the classroom and how talented they are, but it's really amazing and such a proud moment to see our students up there and doing something that they love that is different than the school work they do every day in the classroom," McDowell said.
McDowell emphasized why an event like this is important for NOSA and for strengthening the relationships of the MCO community. She believes that being a part of a small college helps the faculty want to support their students.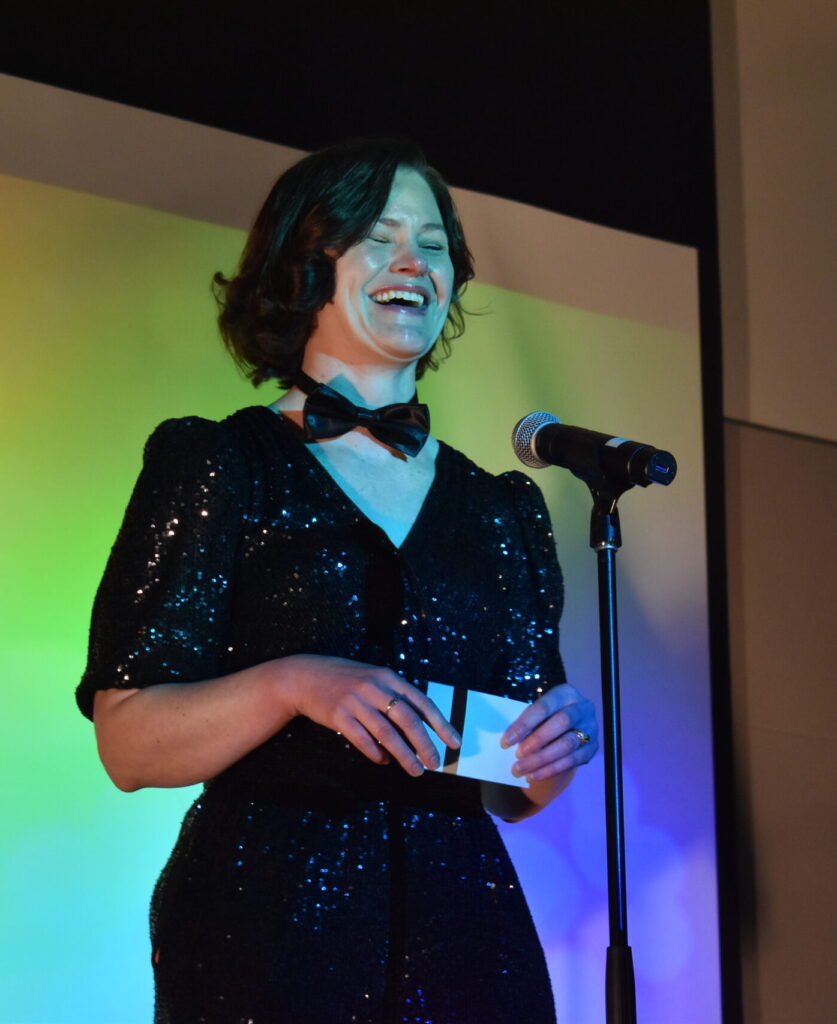 "From the faculty side, showing up to these types of events just shows we have a really good relationship with our students," McDowell said. "From the advisor perspective, showcasing what NOSA does and showing that we are making an effort to recruit a diverse student body are both great reasons to hopefully continue this event in future years."
Students were not the only ones to perform. Daniel Taylor, the MCO's interim dean, also made an appearance on the stage as the opening act. He and his wife, Micah Taylor, performed a duet of Cole Porter's "You're the Top" from the 1934 musical "Anything Goes."
Even though there were some technical difficulties during their act, Taylor described the room as "warm" because the audience remained supportive. He enjoyed being on stage with his wife and being able to laugh along with the audience as they performed.
"Everybody knew we were just out here trying to have a good time, so I felt really supported, and at the end I think everybody else enjoyed it as well," Taylor said.
Taylor knows all too well how hard MCO students work and enjoyed being able to see them in a new light. He believes the event is good for "comaraderie."
"Everybody gets a chance to come out and show a side of them that you don't see a lot of times in a program like ours, where you're just so busy all the time studying," Taylor said. "You get to really see the lives of other people, what they are interested in and what moves them, and that's just the best part of it all."
Taylor believes expressing students' and faculty's diverse backgrounds is what connects everyone.
"We begin to understand our differences but also that common unity," Taylor said. "That thread that runs through everything we are doing that helps bring us together. People are creative and awesome, and MCO students are no exception."
Third year optometry student Marino Markho had the audience immersed with his stand up comedy act. He even called members from the crowd onstage to receive a ridiculous prize after laughing at his jokes. The closeness between him and his classmates is what made it easier for Markho to perform.
"My teachers and classmates are some of the best people I've ever met, and I'm really comfortable with them," Markho said. "I was glad to go up there and make them laugh and be able to share that laugh with them."
After going through a long period of studying, Markho was relieved to finally be able to spend quality time with his peers. He was able to rest and unwind while having a good time with his peers for a good cause.
Third year optometry student Leah Jipping also captivated the audience by performing her spoken word poem about the stress students experience when it comes to identifying themselves.
Unlike most people, Jipping enjoys public speaking. She enjoyed getting to express her emotions with people who understand and feel the same way. This experience gave her a thrill and sparked more ideas, and she is looking forward to performing in the future.
Jipping believes this event is the best fit for NOSA, as it truly highlights everyone's differences. Jipping hopes to see the event continue onward.
"All of our experiences are unique, so for NOSA to highlight those uniquities within everyone on a public display is just wonderful to see," Jipping said. "I'm really glad they started this event last year, and I'm excited to see where it ends up."
As the performers took their final bows, the audience could no longer contain their energy. They cheered and showed admiration for their friends, family and fellow peers as the second annual MCO talent show came to an end.