Rapper Waka Flocka Flame went "hard in the paint" during his performance in front of a packed Williams Auditorium crowd.
The concert, attended by at least 1,169 people, brought a party to Williams Auditorium. When Waka Flocka Flame, whose name is Juaquin Malphurs, began, he put the auditorium in a trance with performances of "Hard in Da Paint," "No Hands," "Wild Boy" and "For My Dawgs."
Malphurs' performance included a very up-close and personal experience for Ferris students. Malphurs walked through the enormous crowd, danced with concert-goers by the barricades, took photos and videos with fans and even brought two students up on the stage with him.
Marketing senior James Abbott was one of the lucky fans to be brought up on stage with Malphurs to dance with him.
"I hopped over the fence, walked up on stage and felt Waka Flocka's shoulder and his arm to make sure it was real," Abbott said. "I started hyperventilating… Then I looked at Waka Flocka, and I looked at the audience and gained my composure. He asked me, 'Hey bro, you know how to do this dance?' I looked in his eyes and said to him with all seriousness, 'I know how to effing dance.' And I just started going ham."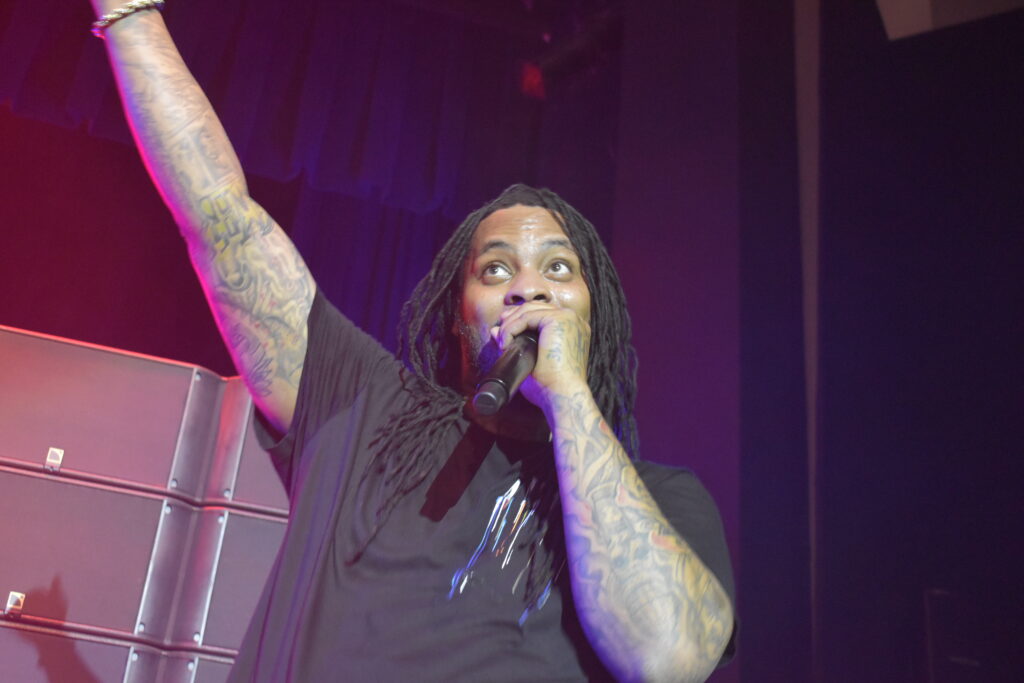 Abbott thanked Malphurs for the experience and said that "it was the most incredible moment of [his] entire life."
Opening for Malphurs was Ferris' own music and entertainment business junior Jayden Anderson, who goes by Nilly Mittenz. Anderson started the Ferris crowd off with some of his songs and brought some of his friends out to rap with him.
Anderson, a Niles, Michigan, native, feels like opening for this show helped validate his dreams of being a rapper.
"I have a lot of big dreams, and it's moments like this that make it real," Anderson said. "It's reality. It's not just dreams in my head. It's, 'I'm opening up for Waka.' It's not just my friends, it's random people, people who don't know me, saying I'm good. It's that type of stuff that makes it all worthwhile."
Many concertgoers lined up hours early in a line that wrapped around Williams Auditorium. One of the students lined up in advance was Abbott, who got in line a full two hours and 45 minutes before the concert was scheduled to begin.
The concert was planned and directed by Ferris' Entertainment Unlimited. Their last spring concert brought the band Lanco to Big Rapids.
Vice President of Programming for Entertainment Unlimited Alexis Stump heavily underestimated the turnout, as their last spring concert only brought a fraction of what was seen on Wednesday night.
"At first I was just like, 'Okay, we're gonna have like we had last year, a little over 500, so we'll hit maybe like 800 max," Stump said. "I know we hit over 1000. So that was very promising. We've never seen Williams fill up this much."
Stump also said that with Entertainment Unlimited now having a budget for events like this, that it is "exciting to see how we're going to go forward" knowing how much of turnout events like this concert can bring.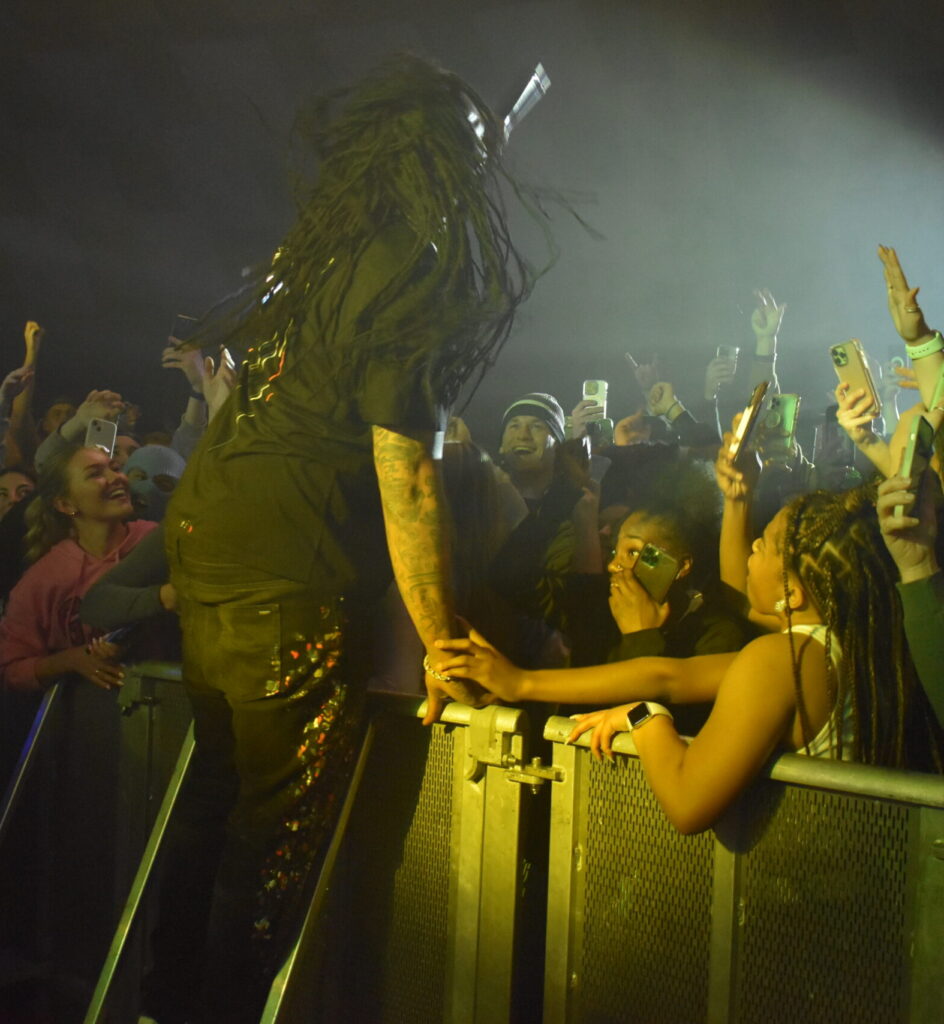 Response to the spring concert has been overwhelmingly positive, creating a night that Williams Auditorium has not seen in a very long time.
Welding engineering junior Brendan Harwood, who was front row for the show, expressed how important he felt the concert was for the Ferris community.
"I feel like to get the school kind of back together, as far as community wise, we need events like this," Harwood said. "It seemed like there was a bit of a shattering with COVID and people not being here. I think big events like this help the campus come back together."
Echoing Abbott, Harwood called the concert "one of the best experiences [they've] had as a student."
Entertainment Unlimited's next event will be their Spring Fling on April 27.