With the rate of autism globally increasing, around one in 54 children in the United States have an Autism Spectrum Disorder, according to NBC news health reporter Aria Bendix. 
Despite this, autism awareness remains low, and many people are still not familiar with the condition's traits or how it affects individuals and their families.
Kaye Lafond is working towards her master's degree in social work at Ferris. She lived 30 years without people knowing she was autistic, instead, those around her just thought she was "weird or rude." She believes that people shouldn't be afraid to have uncomfortable conversations in order to be respectful and use the preferred terminology.
"Autism isn't a suitcase, or backpack or an accessory. It's not a dirty word," Lafond said. "Remember to be respectful, you're talking to an adult person."
By understanding and accommodating the unique communication needs of individuals with autism, a sense of acceptance and respect for all individuals is fostered.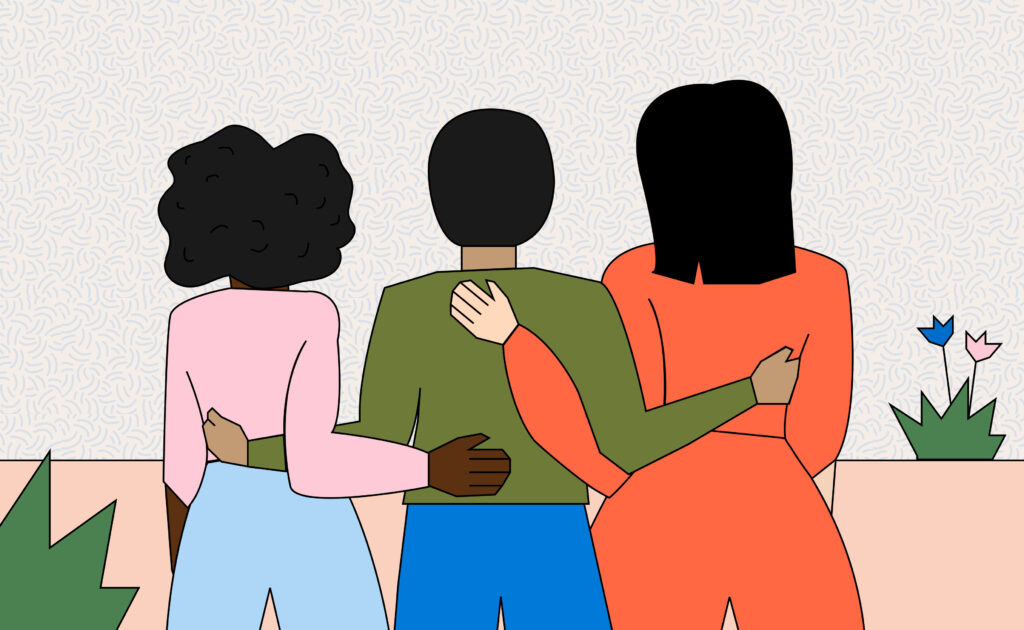 "The main thing to keep in mind when communicating with anyone from a marginalized identity is understanding your own gaps," Lafond said. "You should take that person's word about what it's like to be them and let them have the authority to share their experiences."
Lafond encourages everyone to consume content from people with autism for the month of April. While consuming content on autism, she recommends asking the question, "Is this coming from an autistic person themselves? Or is this a nonautistic person trying to represent and speak for the community?"
She suggests reading "Unmasking Autism" by Devon Price, who is an autistic psychologist. He reiterates the fact that autistic people in the media are often misrepresented, adding that we need to call out ableism and start supporting more autistic creators.
In 2021, singer-songwriter Sia co-wrote and directed a film called "Music," starring trained dancer Maddie Ziegler. In the film, Ziegler plays a character with autism, even though she is neurotypical in real life. The autistic community was outraged and suggested that Sia was promoting ableism by not hiring a neurodivergent actress for the role.
"When nonautistic people put out content on autistic people, it often misses important context and depth of understanding," Lafond said.
Lafond was only diagnosed with autism four years ago and was first believed to show signs of ADHD. She says that a person who is diagnosed with autism later in life is usually diagnosed with ADHD first. After she was diagnosed with ADHD, Lafond went down a rabbit hole of researching the disorder and eventually ran into content on autism.
"I cannot begin to tell you how I've never felt so seen," Lafond said. "I was excited about the possibility of finding out what was actually going on with me."
She explained that doing research about autism was like a lighthouse in a storm. As she learned about others' experiences with having autism and being undiagnosed, she decided to seek medical advice.
"I told the clinician that I was expecting autism, and her response to me was that I couldn't be autistic because I had a job and a boyfriend," Lafond said.
That remark had left her feeling astonished and neglected. After some time and research, Lafond continued the process of trying to get diagnosed. She had to push the medical community into believing she was neurodivergent.
"I would not have gotten my diagnosis if it wasn't for my own self-advocacy," Lafond said.
Director of Accessibility and Disability Services Julie Alexander tries to be the "ultimate ally" in her work. She believes the need for allies in the disability world is deep. Alexander works to amplify the voices of neurodivergent students at Ferris. It is her job to ensure that all students with a disability have access to on-campus disability services and can obtain accommodations to help them better pursue their education.
She explains that "neurodiversity is an umbrella term that autism falls under" and that it describes people who think differently than your "neurotypical person."
There are many different aspects of accessibility that Alexander works with, whether it's physical or mental. She wants to make sure students have a "healthy line of communication" with their professors.
Alexander's biggest hope for this Autism Awareness Month is for Ferris faculty and students to step out of their comfort zones and join the conversation. She believes that people with autism "bring a rich diversity" to the world.
Keep an eye out on Ferris' event calendar to learn more about Autism Spectrum Disorders.