The Bulldogs ended their five game losing streak with a weekend split in GLIAC conference action.
The Bulldogs played host to Wisconsin Parkside and Purdue Northwest and earned the two game split to move to 4-7 in conference play. Playing a total of 17 innings on Friday started a marathon of softball for the weekend.
Head coach Jake Schumann's squad scored a quick five runs in the first inning against Purdue Northwest, thanks to aggressive running on the basepaths. 
Adding three more runs in the bottom of the second and another run in the bottom of the sixth, the Bulldogs took game one with some breathing room. However, a stout pitching battle in the second game brought nine scoreless innnings from both teams, leaving it to Josie Prince to win the game in the bottom of the tenth with a deep two run double.
"This is about as perfect as we've played in a day," Schumann said. "We just rose to the occasion in the last inning."
Kristie Gray earned the win in game one for the Bulldogs with a save going to Aryn Gallacher. Gallacher also got the win in game two to get to 7-7 on the season.
Center fielder Kylie Winkels and third baseman Brookelyn Verbeek were the top producers on the day, driving in three runs in game one. The big winner of the day was Prince, who clinched the Friday sweep for the Bulldogs with a deep drive to right field for the walk-off double.
The following day, the softball team held the first ever strike out cancer game, raising over $1600 for cancer research. Playing in front of one of the largest crowds of the season, the Bulldogs fell short by dropping two to the Rangers of Wisconsin Parkside.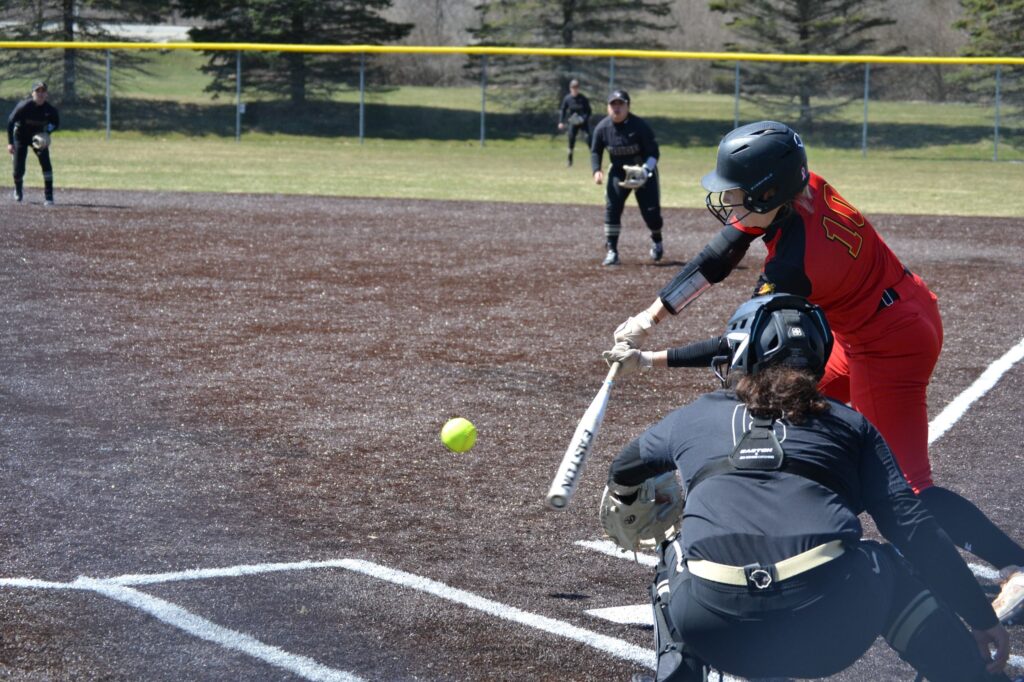 "It was a great opportunity for us to raise some money for cancer research," Schumann said. "It's something that we've been doing for a long time as an association, and this is the first time that we've done it at Ferris State."
Winkels and Prince both picked up two hits in the first game, including a two RBI double by Prince. The second game saw standout hitting performances from Verbeek and Winkels, as they both brought in runs at the plate.
Mckenzie Cleland got the start on the bump for game one, pitching a total of three innings before being retired by Aubrie Lafferty, Catherine O'Donohue and Mauri Viness. Game two brought in Aryn Gallacher in the first inning. She was relieved by Kristie Gray and Sophie Wisniski, who each picked up a strikeout.
The Bulldogs will hit the road for a six game trip, battling against two non-conference regional opponents in Ashland on April 11 and Ohio Dominican on April 12. The Bulldogs will finish the trip against Davenport on April 15.