What happened?
Seven years after the beginning of his presidency and two years since the U.S. Capitol was sieged, police led former President Donald Trump to a courtroom to be formally charged with 34 felony counts.
One of the counts is for misappropriated campaign funds. This implies that donations taken from American citizens were used dishonestly by the president of the time. Trump pleaded not guilty.
This has serious implications that raise the case from a misdemeanor through the spectrum of felonies all the way to a class E felony, the least severe felony within the classes.
"Under New York state law, it is a felony to falsify business records with intent to defraud intent to conceal another crime," Manhattan District Attorney Alvin Bragg said in a news conference after Trump's arraignment.
There have been many reactions to this nuanced legal issue. With the beginning of a historic legal battle that will unfold over this decade, here are some of the early thoughts.
The Media
Large conservative outlets are focusing on how the charges are in a vacuum of misdemeanors offenses. This is shaky ground to build a prosecution off of.
MSNBC has featured articles on 76% of Americans that believe the conviction is political, as Trump looks to run in 2024. They have also been disappointed in the charges not being more serious.
Ferris students
One student who wished to stay anonymous claims that they do not keep up with clickbait articles, saying "99% of Trump Articles are irrelevant."
Those that felt they had a decent grasp on the situation had to look at a number of sources.
"Looking at the way the media is covering it now, you'll see all kids of perspectives," television and digital media production senior Ethan Krieger said. "Fox News appears to be doing it's best to paint Trump as a victim."
Krieger says he tries to focus on neutral sources to find his information.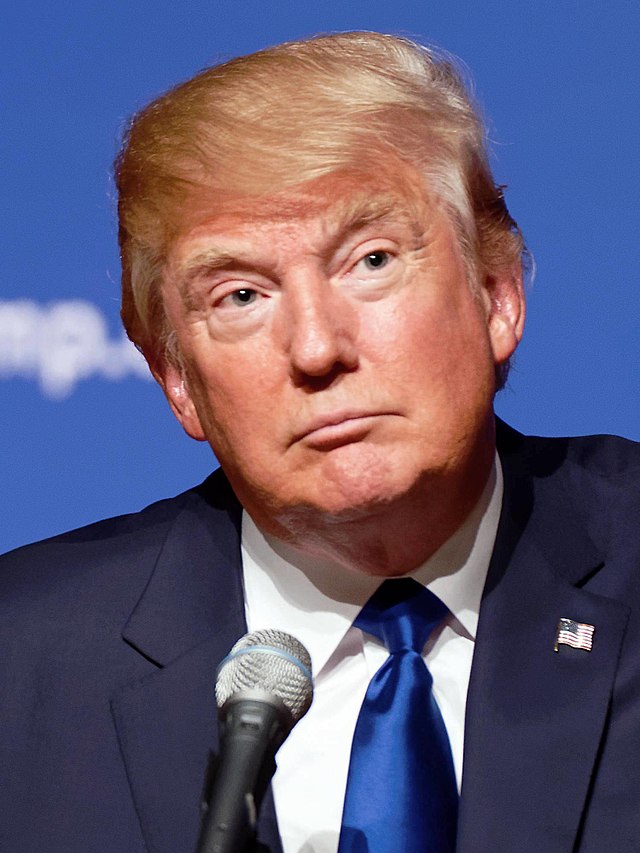 "Trump seems to be covering his tracks, and I think the charges he faces are rather serious," Krieger said. "I don't think [the legal procedures] are unfair. It wouldn't make sense for the judicial process to give preferential treatment just because Trump is running [for president]."
Krieger is not the only student on campus who believes the trial should be taken seriously.
"I think it is a dangerous state for [the] current electoral climate to even suggest that special treatment be given on the basis of political success or failure," computer information science junior Chandler Schroendenger said. "With the largest core issues being misappropriation of campaign funds, I think this is a serious issue."
College educated voters and 18-24-year-olds were some of Trump's weakest supporters. Pew Research reports that among voters who who lean Democratic, 41% are college educated. This is compared to 30% of Republican voters. Research from Tufts University shows that roughly half of all eligible young people voted in 2020, increasing 11 points from 2016. Among this group, 65% voted for Joe Biden.