The Big Event is making a big return for its 16th year at Ferris with more than double the community demand compared to last year, no COVID-19 restrictions and a later date.
On April 22, The Big Event, one of the Student Government Association's biggest events and the biggest student-led philanthorpic event in the state of Michigan, will be taking place throughout the Big Rapids residential community. This event is an opportunity for student volunteers to make an impact in the city they call home.
According to SGA Vice President Dylan Andrews, The Big Event is a day to bridge the gap between the students and the Big Rapids locals.
"It's one of those things that people look forward to doing because they help those people out and it shows that sense of community," Andrews said. "You see every day there are people that have their clashes with the town's folk and such, and a lot of those students don't like the locals and the locals don't like the students. This [event] is where we can bridge that gap and that divide and show that we are not just students, we're united together as a front. It's something that is really impactful."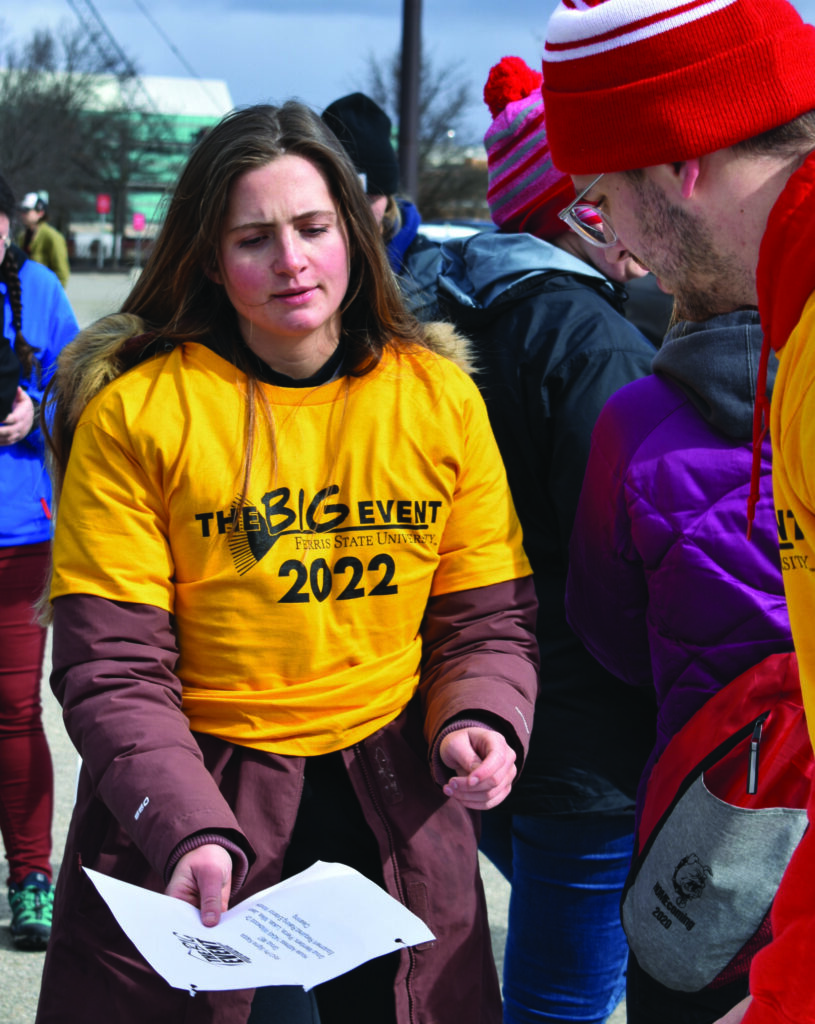 Surveying engineering junior and Director of Philanthropy Niko Lagreca says the activities change slightly every year depending on the needs of the residents.
"It's service hours," Lagreca said. "You help the community, [and] it's a great resume builder. And if you end up liking it, join student government. There are more volunteering opportunities and it's just great camaraderie. You get to help the people that live in your town, and they need the help. It's all about helping each other."
Lagreca says The Big Event is a great way for students to thank the residents for putting up with their shenanigans all year. He says the SGA is still hoping to have 100 more students sign up with how many houses have been added this year.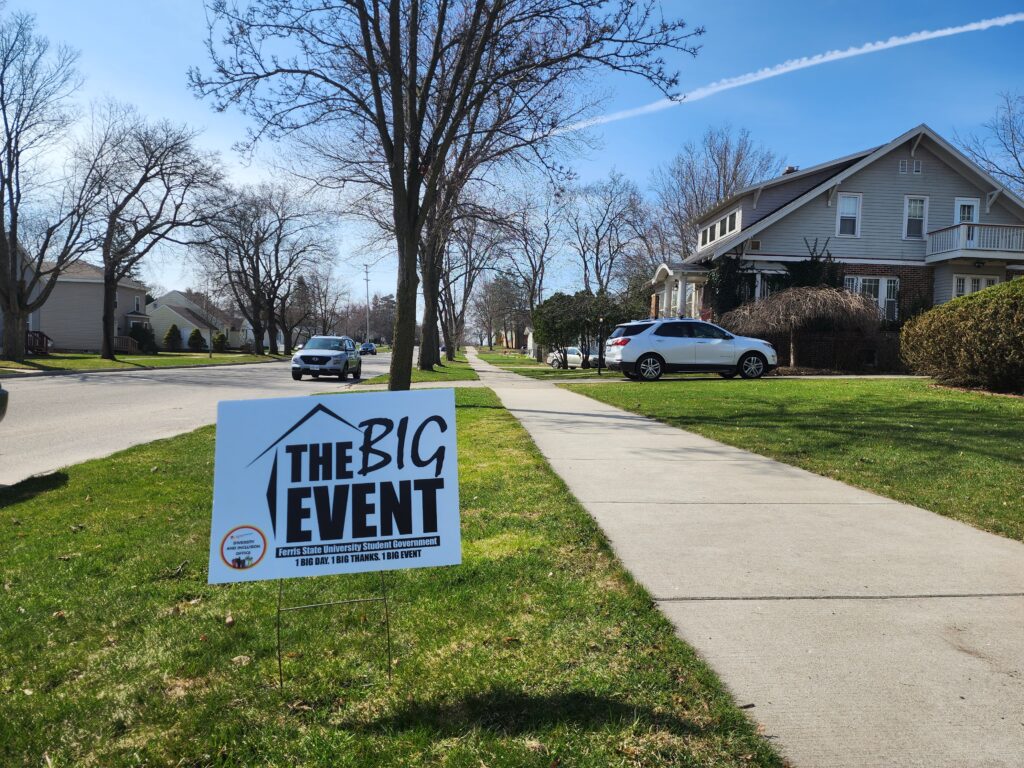 Business senior Becca Larsen is the president of Zeta Tau Alpha, one of the sororities on campus that participates in The Big Event almost every year. She says she loves getting to spend time with her sisters while being able to help out in the community.
Andrews says students should sign up because it is more than just doing simple yard work and making new friendships.
"They should do [The Big Event] because… you are helping the community," Andrews said. "Your impact in what you do could make somebody's whole month or even the year, especially in the times that we live in. There are some individuals that just don't get a lot of good things that happen or they have a very hard time, and this is that glimmer of hope for them."
Students who would still like to participate can sign up through SGA's Instagram or on Bulldog Connect up until April 14.