Bulldog football is officially around the corner, as the Bulldogs just competed in their 2023 season spring game.
"Going into spring ball, there's three goals," head coach Tony Annese said. "One is to stay healthy, which we did really good with that. Two is to have a lot of fun, and three is to grow."
The Bulldogs competed in their spring game, which saw Team White defeat Team Red 43-35.
The scoring for the spring game was one point for 10-yard plays, first downs and extra points, three points for forcing a punt and field goals, five points for three and outs and six points for touchdowns and takeaways.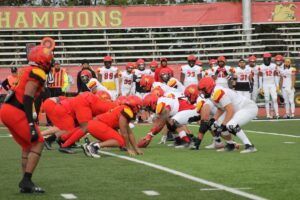 Team White scored two times on the day. First was a 30-yard touchdown pass from Jesse Rivera to Cameron Underwood with an extra point made by Eddie Jewett.
The second touchdown for the White Team was a one-yard rushing touchdown by Trent Hill with an extra point made by Jewett.
The defense accounted for 16 points for Team White with two three and outs and punts.
For Team Red, one touchdown was scored in the game, and it was a touchdown pass from Zak Ahern to Emari O'Brien in the corner of the endzone with an extra point by Jewett. Jewett also kicked a field goal.
"I just [saw] the one-on-one matchup," O'Brien said. "I just went to my favorite move, which is a hesitation change of speed. I just did a little hesitation, he bit on it [and] I broke out, and once the ball was in the air, it was only me who could stop me from catching it."
On the defensive side of the ball, the Red Team scored 17 points, forcing two punts, a three and out and a takeaway.
"We're just expecting a lot of energy," Major Dedmond said. "[We're] looking to grow as one unit like we've been doing the last couple years and just coming together and try to put another run."
The Bulldogs played against each other during the spring game, but they will come together as a team this season to make a run for their third consecutive national championship win.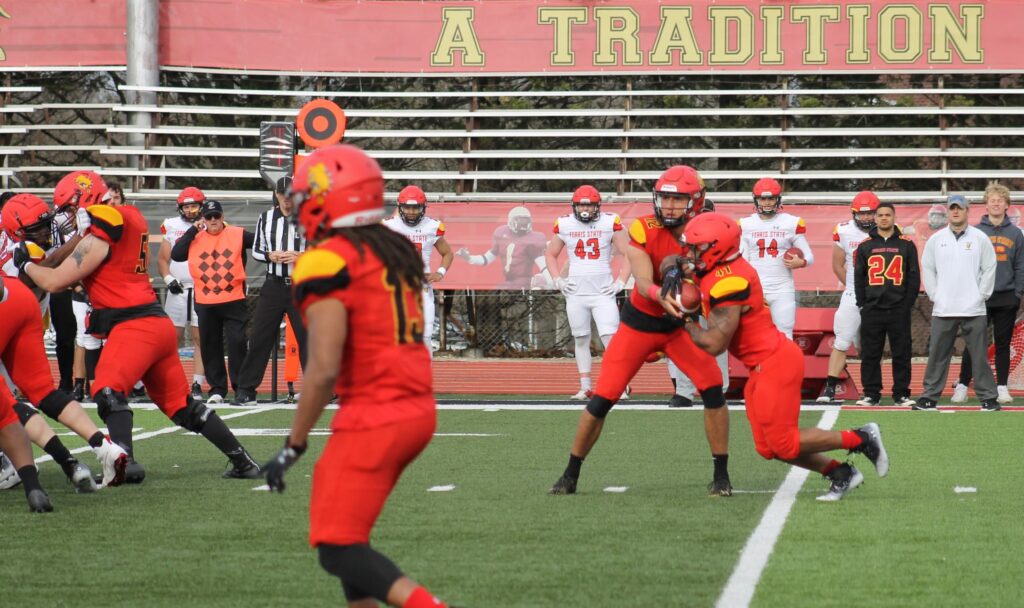 "Going out with a bang, leaving no regrets," Dedmond said. "One thing my father always told me is leave nothing on the table and leave no regrets."
As the Bulldogs gear up to take on the 2023-24 season, the team will be looking to "leave no regrets."
The Bulldogs will be back in action for the season opener against Mercyhurst at Top Taggart Field on Thursday, Aug. 31.
"Our focal point is just to play to beat Mercyhurst," Annese said. "How exciting it is when… it's Labor Day weekend on a Thursday and we're playing here at Top Taggart.The goal will be to win that game."