As I write my first column as editor-in-chief, the headlines read "WHO declares end to global COVID emergency." I have waited years for a day like today.
My entrance into adulthood was marked by restrictions and worry. The surprise ending to my senior year of high school in the fateful March of 2020 stunted my ability to plan my future in the "real world."
That deadly virus and countless instances of political incompetence caused great loss. People lost their jobs and their loved ones. As of May 2023, nearly seven million people have lost their lives to COVID-19. As fortunate as I was to avoid such losses, I did feel as though I lost some of my identity.
Almost instantly, I had no more roles. I was no longer a Roscommon High School student, no longer a band kid, no longer the student body president. I was a young adult trying to find my place in a world that was largely shut down.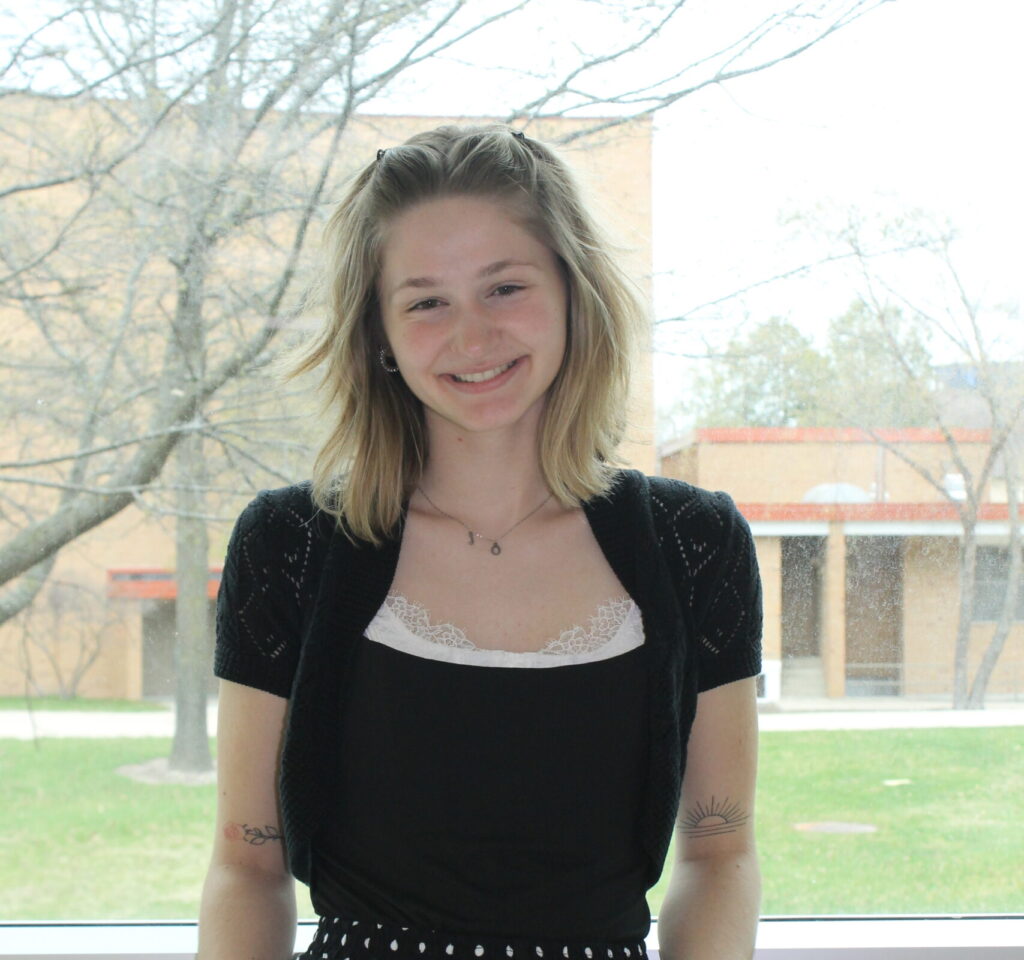 I found some purpose for the time being, flipping Blizzards from behind a mask at Dairy Queen and being a terrible dishwasher at a local diner with no indoor seating. To save money and my own peace of mind, I decided to complete my first year of college from home.
I went to my Zoom classes 100 miles away from Ferris' campus with professors I had never met. I only left the house for work or mother-daughter nature walks. As it turns out, being a full-time college student without any vision of the future or even classmates to complain with is a devastating task.
Following the advice of my wonderful journalism professor and advisor, I applied to the Torch in my second virtual semester. I was about to find my place and purpose in college.
For the first time, I found people at Ferris that were similar to me. Reporting helped me connect with people that had interesting and important stories, which I desperately needed after a remarkably un-interesting semester.
It was hard to find news and even harder to write at times, but nothing had ever been more rewarding than seeing my name on the front page with my first ever published article. That, and an endearing "Torchie" award that my first editors decided I deserved.
I received the "Future Cora Award," referring to the Torch's 2020-2021 editor-in-chief. From that point forward, my future was something real. I finally had somewhere to go. I knew that I was able to climb the ladder at the Torch.
Cora Hall now covers University of Tennessee women's athletics for the Knoxville News Sentinel, and she continues to inspire me. I have had two great years on campus and have learned more than I thought was possible. While I appreciate my professors, nobody has taught me more than Torch editors and reporters.
To Cora, Noah, Marissa, Brendan, Rebecca, Sienna, Giuls and Dylan, thank you for helping me get out of the house. I can not wait to see what the Torch can do this year.