If you're trying to figure out the latest news about new classes, possible safety concerns on campus, or new professors, the news section is the place to go. 
My name is Ember St. Amour and I'm the new editor for the news section. My goal is to help every student, professor and community member find out the latest news that's happening on campus. 
Through my section, I hope that I can bring the perspective of what's happening on campus to everyone, so that they can be up to date on the latest news at Ferris. I hope to keep frequent updates on what is going on with the Student Government Association, so students know about who is representing them and what is happening on campus.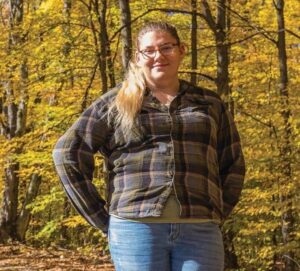 I also plan to keep the Michigan and global news updates, as well as the on the record updates in my section so that anyone reading the paper can be up to date on what is not only happening at Ferris, but also throughout the state and world. 
Finally, I plan to do less event coverage in the news section, as I want to focus on less known news happening on campus to keep the community informed.