Summer breaks mean different things to college students. I, for one, believe that summer is a perfect opportunity to load up on sporting events.
College students use summer for so many different things. Travel, reloading bank accounts and catching up with friends and family. A good way of combining all three of these is through sporting events. If you're looking to travel and keep costs low while also sharing great experiences with your friends and family, there are so many options for teams to watch.
As of writing, the National Hockey League playoffs, National Basketball Association playoffs and Major League Baseball regular season are in full swing. With both Michigan teams out of both playoffs and the closest playoff teams being the Toronto Maple Leafs of the NHL and the Philadelphia 76ers of the NBA, these aren't great options.
However, this still leaves the MLB and its affiliate teams. One of the best things about the MLB is how cheap the tickets can be. A quick look at the resale market shows that tickets for the Detroit Tigers can be under $20 before seller's fees and taxes. By the end of the day, you're likely to spend more money driving to and eating at the ballpark than actually getting into the game.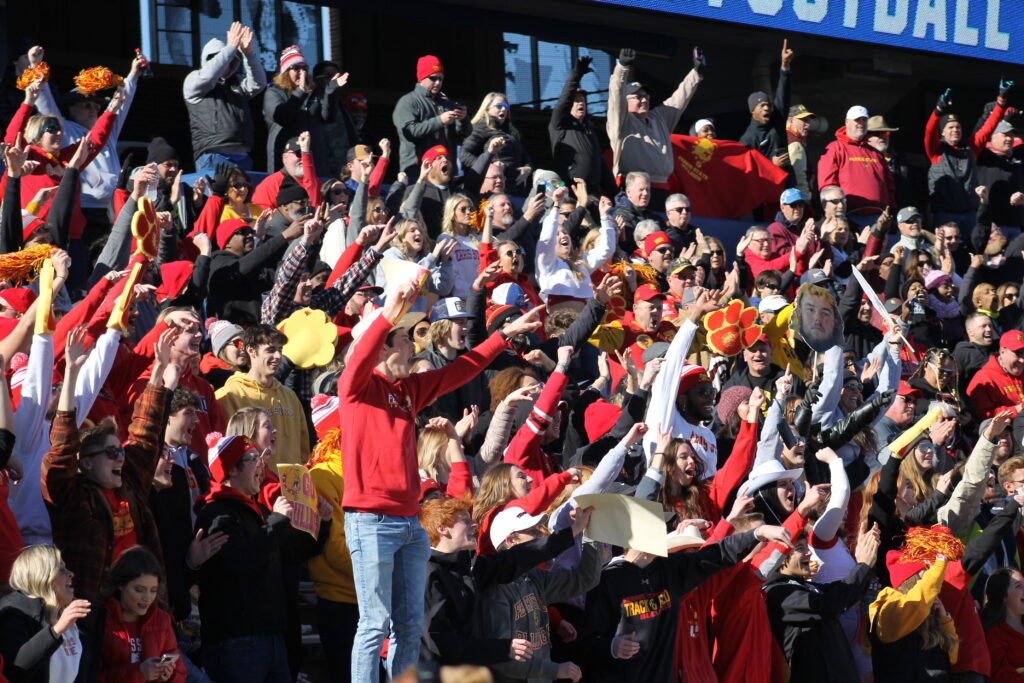 On top of this, the cheap tickets allow for further traveling to watch out-of-state teams. Trips to watch the Chicago Cubs, Chicago White Sox, Cleveland Guardians and Milwaukee Brewers are all within reach for people who do not mind a few hours in a car.
For those who aren't interested in a long-ish car ride to Detroit or any out-of-state team, Michigan has many lower-level baseball teams that can be a lot closer.
Teams like the West Michigan Whitecaps (Grand Rapids), Lansing Lugnuts and the Great Lakes Loons (Midland) make up the Minor League Baseball teams in Michigan. Alongside them, the Kalamazoo Growlers, Traverse City Pit Spitters and the Battle Creek Battle Jacks comprise Summer Collegiate Baseball of the Northwoods League in Michigan.
These smaller teams don't have the same atmosphere of a pro ballpark. Nothing can beat Wrigley Field erupting into cheers after a Javier Báez home run, I tell you. But these smaller minor league ballparks still offer a fun and entertaining environment. You are more likely to be involved in some of the activities put on by the minor league ballparks than the major league ballparks.
Now, I understand sports aren't for everyone. However, even for casual or non-sports fans, I definitely think it's worth a shot. I can not stress how much you would be missing out if you put yourself past these sporting events.
Whatever you choose to watch this summer, be it major or minor league. Be it playoff hockey or playoff basketball. I highly suggest using this summer as a way to get back out there and see sports events at the highest or second-highest level. Get out there and play ball.