Between FLITE, registered student organizations and the tutoring center, it is easy for students of any year to be lost in the long list of resourses for them. 
Here is an easy guide for any student to get the help and community they may be looking for:
This year along with all others, there are numerous resourses available at Ferris State University. Some offer academic support such as FLITE and the tutoring center, and others offer community such as the Office of Multicultural Student Services and many community based RSOs. These are ran by both faculty and students, and meant to help students through their journey on campus.
Ferris' library, known as FLITE,  offers a quiet place to study and help with schoolwork for students. 
FLITE provides students with an open space filled with large tables to study with groups of friends. There are options to reserve a quiet study room with table space and a whiteboard with markers that can be checked out from the front desk.
At the front desk, laptops are available to check out for six hours in the building. There are also three floors of the library worth of desktop computers, as well as a place to print for a small fee. The front desk can also check out any book of interest in the building, TV remotes and board games.
FLITE user engagement librarian David Scott recommends that students interact with the librarians Mari-Kermitt Canfield and Stacy Anderson as soon as possible because they are able to teach how to use the FLITE database.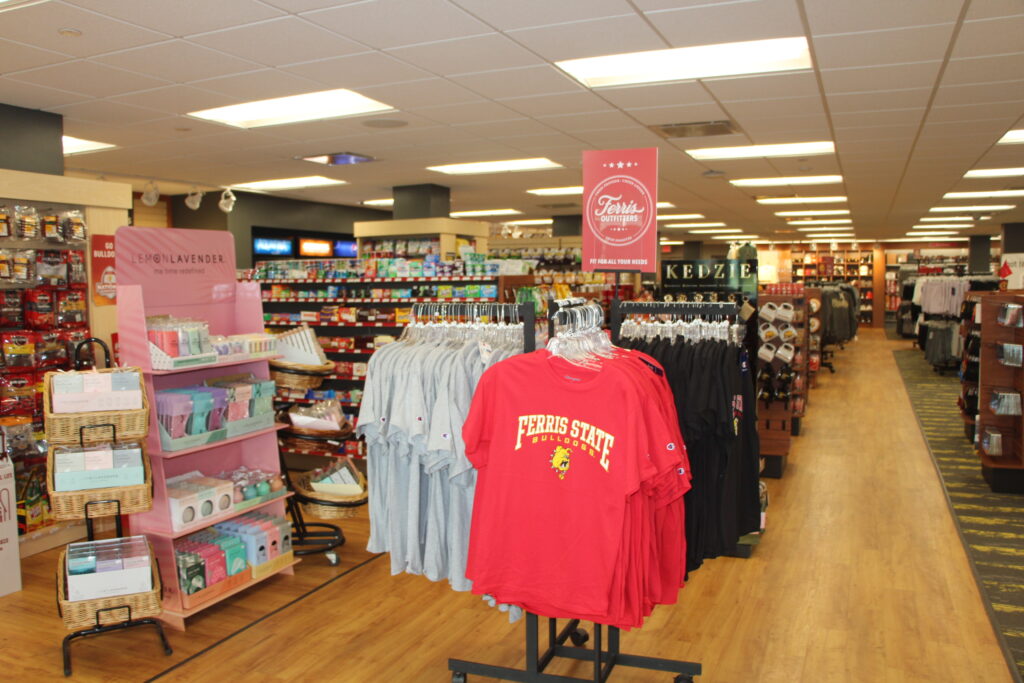 The online database carries free articles, books, speeches and more sources for students to use in their academic research.
"It's collections of articles, speeches, things that are specifically designed to help you with your assignment," Scott said. "Library resources are curated for you, rather than the internet which is a wild goose chase. Our stuff is going to be accepted by your professor. It's going to be more accurate and more reliable. A lot of stuff on the internet you would have to pay for those kinds of resources."
In the same building, there is both a tutoring and writing center. In the tutoring center, an appointment can be made with any of the tutors in any subject for free. The writing center is where an appointment can be made for someone to look over and provide feedback on any kind of writing.
On the first floor of the David L. Eisler Center is the First Ladies Attic and Ferris Outfitters. The First Ladies Attic provides students with one free formal outfit per semester for any occasion in which formal attire is required. Students have access to men's women's, and gender-neutral clothing of all sizes.
In Ferris Outfitters, students can come to buy school supplies, snacks and Ferris merch. Bulldog Bucks can be used at the store. The help desk at the lower level can provide assistance with your student ID card.
The Office of Multicultural Student Services prides itself on providing a safe space to study and socialize for everyone, especially students of color. Currently, OMSS serves as a space to meet new people and unwind with card games and TV.
"We try to be a home away from home for people who experience a different culture within a majorly white campus," social work senior Jared Wallace said. "Our people are resourses for everyone. Big words of wisdom for anyone who comes through."
Ferris hosts Bulldog Bonanza every year which allows students to see what RSOs and groups they can join. To find and join an RSO that's the right fit for you, go on Bulldog Connect or visit Bulldog Bonanza.