The fall 2023 school year starts off strong as Lina Blair enters their role as dean of student life.
Blair was hired at the beginning of July and has spent the last of the summer getting comfortable with their new position. As an involved college student and well-versed graduate, Blair feels prepared to start off the school year.
In the past, Blair has been a hall director, director of orientation, assistant director of academic advising and the assistant dean of students at Northern Michigan University.
"It was there that I realized that I wanted to be a generalist in higher education student affairs and kind of dip my toes in all the different pieces of the life of a student," Blair said.
Associate Dean of Student Life Nicholas Campau is excited that Blair chose to work with Ferris students. Blair was the first candidate brought to campus for an interview and "set a high bar for the remainder of the search."
"My time with Lina has shown me an incredibly kind and compassionate person wanting to help others succeed, with a healthy mix of fun, while always being ready to get serious at any moment," Campau said.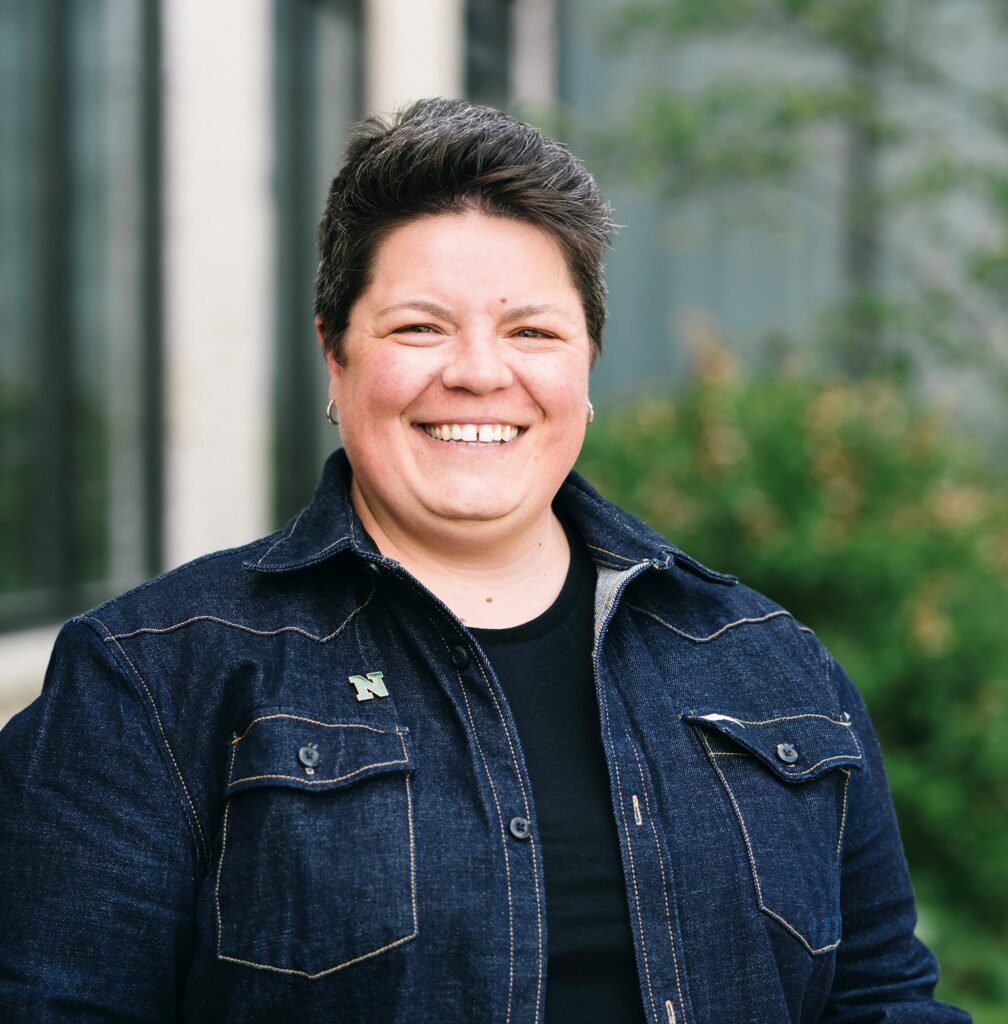 Campau believes Blair's work experience is "transferable" to Ferris. Blair felt differently. Although becoming DOSL has been a dream of Blair's since very early on in their career, they didn't feel confident enough. However, their passion outweighed their fear.
"I had total imposter syndrome," Blair said. "I haven't been a dean of students before, but I'm passionate about the work that I do. It felt crazy to apply, but I gave it a shot because these kinds of jobs don't come up super often, and I think I can contribute in a meaningful way to students' lives."
President Bill Pink met Blair many years ago when they both worked together at Grand Rapids Community College. Pink described Blair as "awesome with students."
"I am thrilled to have Lina join the Bulldog Nation," Pink said. "Now that [they are] here, we will have the traction of having the fully hired person in place to make a difference in the lives of many of our students."
Blair is a part of a behavioral response team and is certified to lead interventions. In addition, they are on the National Board of Behavioral Intervention and Threat Assessment. This experience makes Blair feel like they have something to "directly contribute to and build upon" in their new role.
Blair feels excited, open and focused about starting the school year as the new DOSL.
"I want to soak it up, learn and hear feedback," Blair said. "I'm invested and ready to roll up my sleeves and dive in. I'm excited to be a part of it."
Strategically building relationships and connections across the Ferris campus is an important goal for Blair.
"My door is open, I want to hear from students and what their experience is like and how I can help if they need something really," Blair said.