Ferris State cross country opened their season with a strong performance from both their men's and women's teams.
The meet, which took place Saturday morning at Katke golf course in Big Rapids, saw junior Brendan Cairney win the men's 8,000 meters and junior Danae Feldpausch win the 5,000 meter for the women. Joining the Bulldogs in competition at this meet were runners from Montcalm Community College, Mid-Michigan Community College and Alpena Community College.
The women started the day first for Bulldog cross country with 13 consecutive runners for the Bulldogs reaching the end of the race. Six Bulldogs finished with a sub-20 minute run. Feldpausch took first with a time of 19:09.09.
Feldpausch was excited to start her and the Bulldogs' season at home.
"It's always nice to run your first race [in Big Rapids]," Feldpausch said. "We were talking yesterday with our coaches. It's always great to get to sleep in your own bed, get to eat your own food and have your own morning routine. It's just great to run your first race at home and shake out any jitters you have for the season."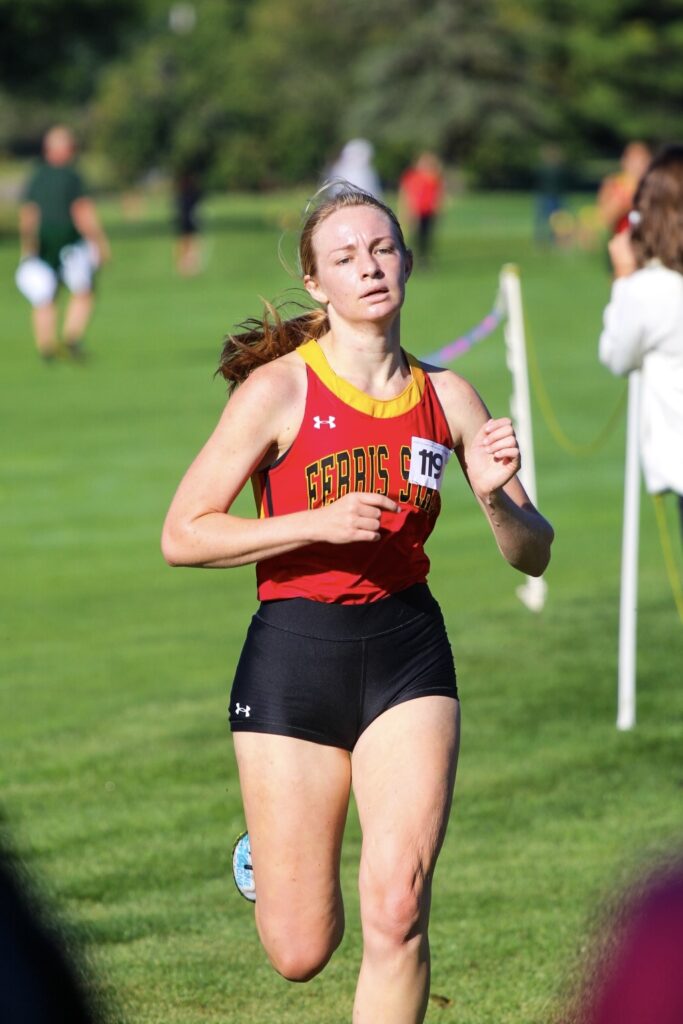 Feldpausch had been battling injuries as of late. The Charlotte, Mich. native spent her summer mixing some running with "a lot of swimming" as a way of easing the load when training for this season.
On the other side of the Bulldogs' races, the men reciprocated the success in their 8,000 meter competition. Of the top 10 finishes, nine were running for the crimson and gold. Cairney's finish left him with a time of 26:09.03.
Cairney, beginning his season with the first place finish, was happy to be running again in such favorable weather.
"It's great day outside," Cairney said. "It's like 10 to 15 degrees colder than last year['s invite]. It felt really good. Beautiful day for racing. We broke the rust off our legs and we're ready to get the season going."
Cairney, like Feldpausch, was pleased to begin the season in Bulldog country. With the Big Rapids community in attendance, Cairney found it to be "a good way to start the season."
With the season just beginning, the Bulldogs have a long way to go. With four meets scheduled before the GLIAC championship, there's a lot of wear and tear that can occur. For head coach Jared Kelsh, the main focus is making sure the team are taking care of themselves.
"Our biggest thing right now that we need to focus on is just staying healthy," Kelsh said. "Obviously, it's a long year, we go all the way through November. We are racing every weekend. When you're putting that many miles on your legs, nutrition and recovery is huge."
Kelsh was pleased with today's race winners, saying that he was "super happy" with Feldpausch's performance while stating that Cairney's performance was "a fantastic job."
The Bulldog's next meet will take them to East Lansing for the Spartan Invite. The meet is set for Friday, Sept. 15 with the women's race beginning at 10 a.m. and the men beginning at 10:40 a.m..
Top five Bulldogs in the women's 5,000 meter race:
Junior Danae Feldpausch (19:09.09)
Junior Becci Castillo (19:21.9)
Sophomore Whitney Farrell (19:26.3)
Junior Hanna Brock (19:36.9)
Junior Melanea Strauss (19:46.3)
Top five Bulldogs in the men's 8,000 meter race: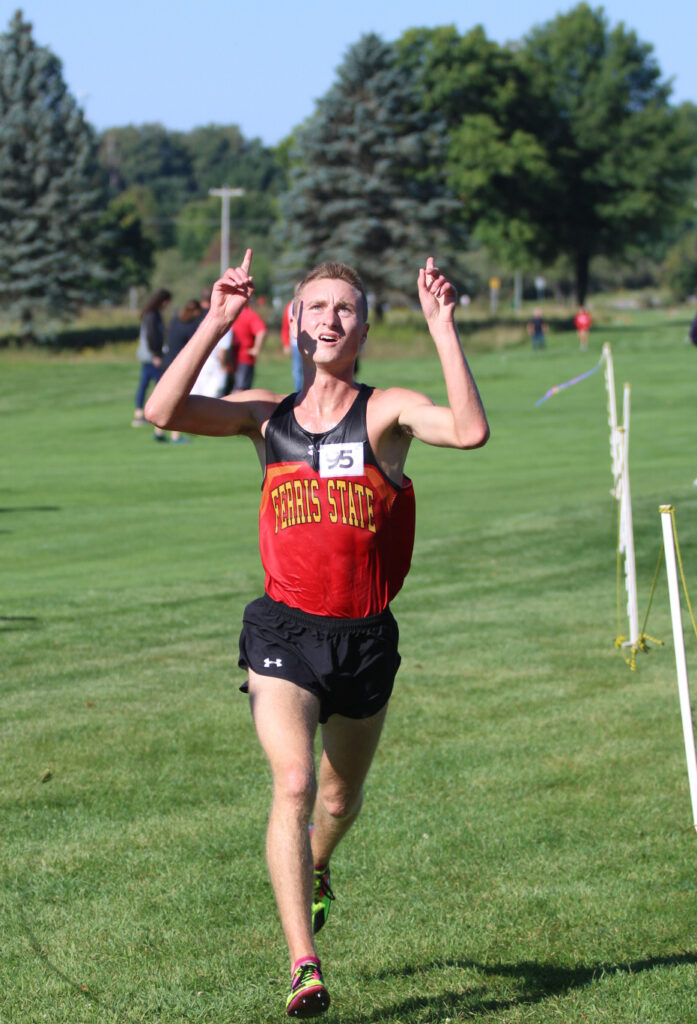 Junior Brendan Cairney (26:09.3)
Junior Noah Griffith (26:36.7)
Senior Brandon Wirth (26:39.5)
Sophomore Ryan Ososki (26:43.9)
Freshman Caleb Branch (26:45.8)