Several unexpected incidents  have happened over the past month, and there are several things that students and staff can do to stay informed. While there have been crime related incidents on campus, there have also been some emergency incidents on campus that were not related to crime.
One of these incidents took place at the Prakken Building, located near the north side of campus. Workers constructing a new roofing system were the first to notice a bad odor inside the building.  The smell inside the building happened during an operation where the new roofing system was being installed.
Associate vice president for marketing and communications David Murray explained what the occupants did as the odor roamed the indoors.
"As a proactive measure, the facilities team suggested closing the building for the comfort of the occupants," Murray said.  "Occupants were able to relocate to other locations on campus or work remotely. The building was returned to normal operation the next day with no additional odor complaints."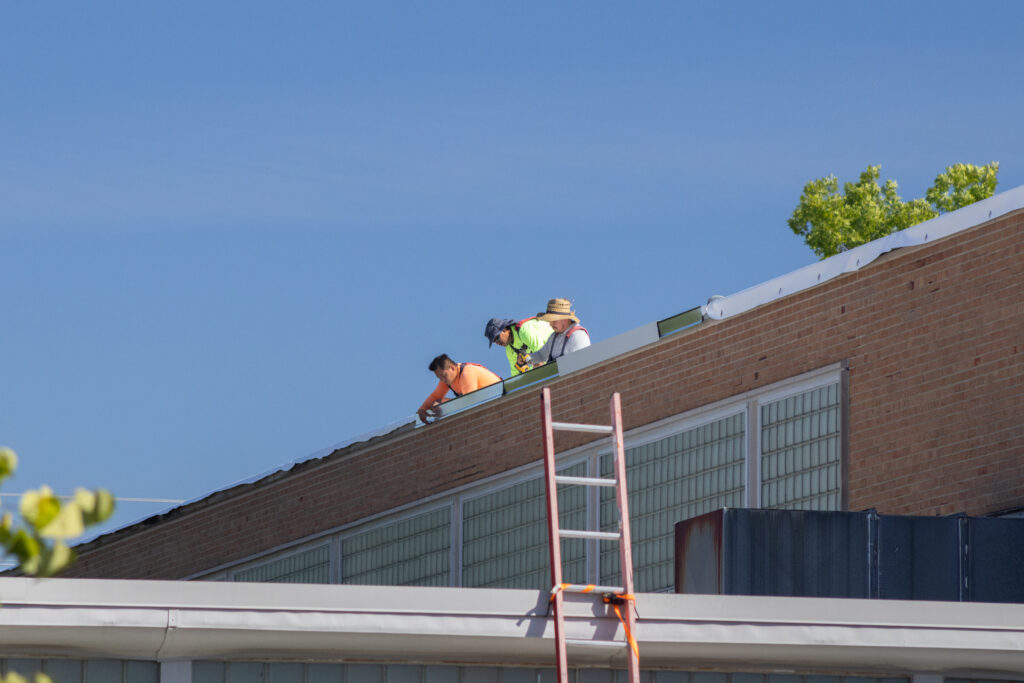 The odor was caused by the glue from the roof construction being placed too close to the HVAC system.
Automotive engineering  sophomore Rob Tayler touched on what students can learn for when similar incidents happen unexpectedly.
"Infrastructure failures on campus hold the facility accountable to repair the damage and make sure the indoors are safe for people," said Tayler. "Things like this happening can be reminders to students and professors alike to be flexible with their schedules in order to make things work out."
Moving classes from in-person to online can be a big change for students. It's important to show flexibility when classes need an in-person to a remote change so students can continue to work towards their education.
Fredericka Hayes, associate vice president for human resources, talked about some online and mobile platforms that students and staff should investigate to feel safer on campus and receive campus updates faster.
"We encourage our students and staff to sign up for Rave Alerts to help ensure they have the best possible information in the event of campus emergencies," said Hayes. "And we strongly encourage our students and staff to pay attention to the ferris.edu homepage and our primary social media accounts."
Events like an unexpected odor are things that people can't prepare for on the spot. Checking online resources can help students see what news they've received on campus, which can help them be informed of the unexpected incidents that may occur on campus.