Local arts non-profit organization Artworks is integrating new culture and diversity into the Big Rapids community through its first Hispanic Heritage Month exhibit.
The exhibit opened on Friday, Sept. 15 with an opening reception and authentic Hispanic food. 
The exhibit itself has photos from Eric Bouwens, paintings from the artist Arturo Romero and a variety of art from the artists at Guelaguetza Designs of Grand Rapids, as well as interactive art for children.
Over the last couple of years, Artworks has had multiple different cultural-based exhibits. One of which was called History of Tradition, in desire to surround the Big Rapids community with a variety of cultures.
The exhibits have spanned from all over the world, but this was the first exhibit to represent Hispanic heritage.
"We want people to learn more about other cultures," Artworks volunteer Roxanne Cullen said. "As well as the impact that other cultures have had on our own. We try to expose Big Rapids to some other cultures as best as we can."
The Hispanic Heritage Exhibit was very special to one artwork board member and Ferris alumna, Kaylee Moreno Burke. 
As a Latina, this exhibit has meant a lot to her, and she took the lead in making sure that the idea came to life. 
One of the most important parts to her was how educational this experience would be to those who don't know much about Hispanic culture.
"To see the amount of questions and inquiry that was derived out of these paintings and photographs, I think that really speaks to what we do at Artworks," Burke said. "We help to educate the community, we help to bring people together through art, and we help to uplift artists from all different backgrounds through our exhibits."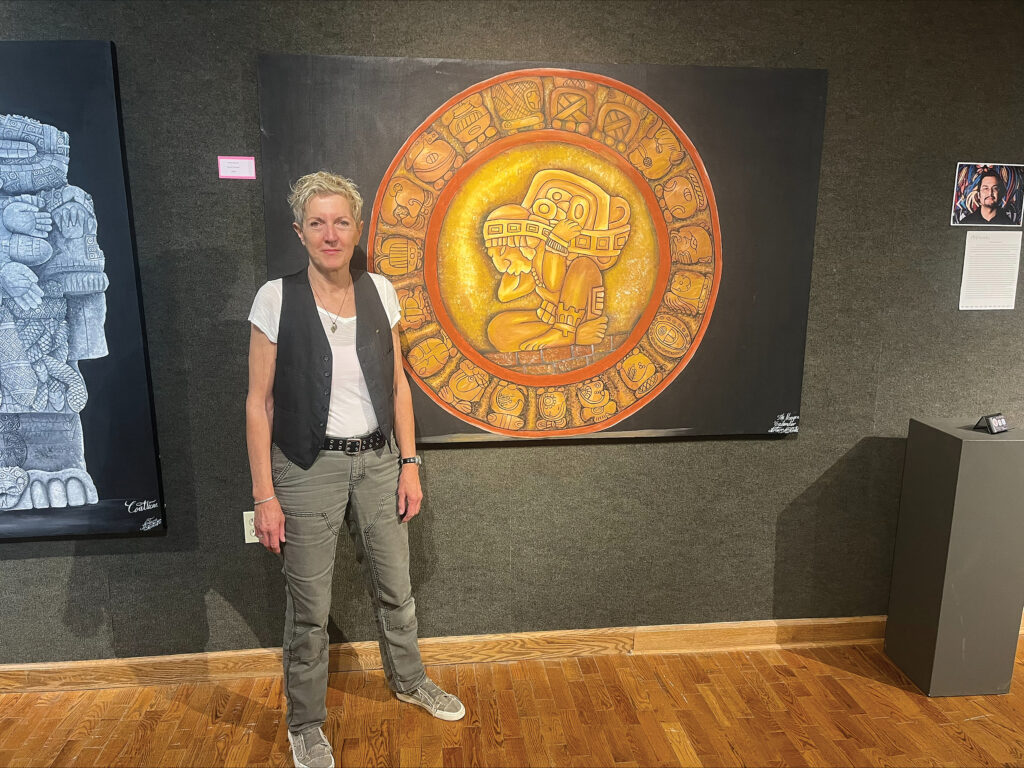 Since the start of History of Tradition, Burke has noticed how it has attracted people from a number of communities, and become a way for the community to learn more about one another. 
This exhibit, and many others, have been a way to introduce people of all backgrounds to those that they may not have known much about.
"It has helped to create and cultivate stories of other community members in the Mecosta County area," Burke said. "We have been really excited to see the way that art, especially through this discovery of traditions, has really helped to invigorate storytelling in our community and understanding the different histories of the people who live and have lived in Big Rapids."
This exhibit will run until Nov. 4, with some special events throughout the remaining weeks.
On Sept. 29 at 7 p.m., they will be holding a Day of The Dead Presentation which will be led by Eric Bouwens. 
On Oct. 20, during Big Rapids Fall Fest, ArtWorks will have students from the Ferris State Spanish program talking about traditional kites made in Guatemala, followed by kite making. 
Finally, on Nov. 2, Day of the Dead, they will have a talk about Mexican cuisine and a lesson on how to make authentic tamales.