Students interested in starting a registered student organization gathered in the David Eisler Center to learn how to do so.
On Oct. 4, the Center for Student Involvement allowed prospective student organizers to learn how to get their organizations accredited by the university.
This was led by event coordinator Josh Olszewski, the Student Organizations and Greek Life Coordinator. He had the student organizers go through a series of exercises before explaining the university's policy on what the expectations are for student organizations.
Optometry sophomore Lindsey Hopkins went to the event to learn more about starting an optometric public health association. Hopkins' student organization is a public health association that is focused on educating the public on optometry services.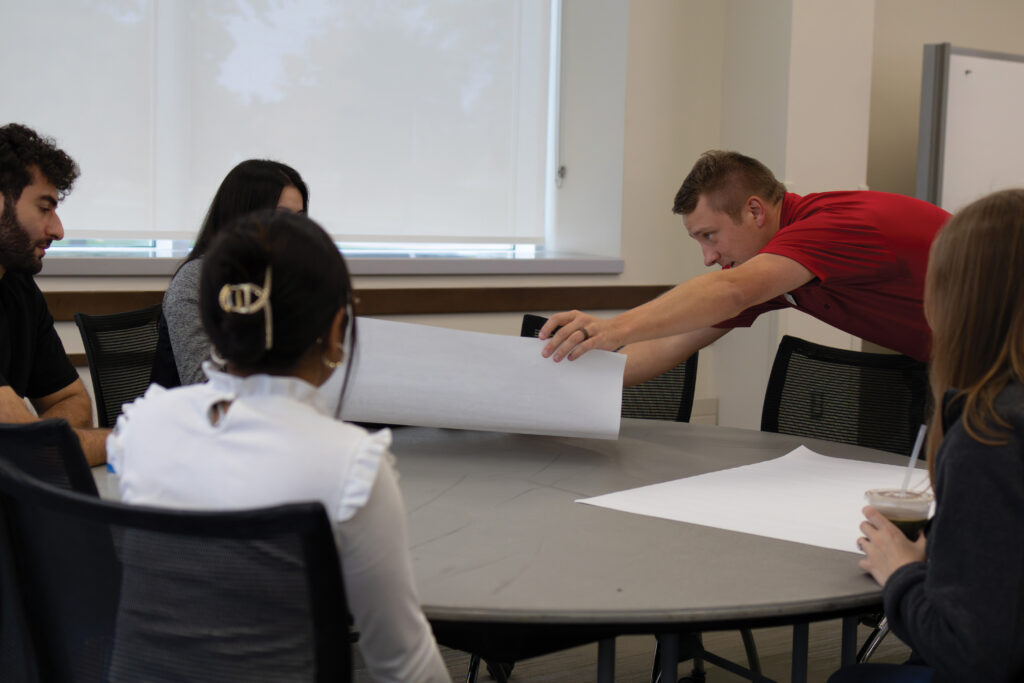 "There was a lot of information that I didn't know about RSO's before I came to this event," Hopkins said. "I'm glad that I came to this event because I got to learn skills that will help my RSO, but I also got to meet other people and learn about their RSO's."
Through the event, Hopkins explained she was able to learn a lot about how the university handles student organizations.
Olszewski ran the event by having all the student organizers watch a TED Talk on leadership and then went over the university policy on what is expected from student organizations. The student participants then had to make a vision board on what the students think should be the outcome of their organizations. As the event started to come to an end, students were able to ask Olszewski any questions that they might have not only about what is expected of the student organizations but also any other questions the student might have in general.
For any student who didn't go to the event or who wants to start a student organization and is curious about how to do so, Olszewski offered some guidance.
Olszewski said that anyone who has an interesting idea can start their own student organizations, but before the university recognizes the student has to go through a couple of steps to become accredited by the university.
"Reach out to the Center for Student Involvement, any student can fill out an application, you need at least four students and an academic advisor," Olszewski said. "We will invite them to an orientation to make sure the students have the knowledge and tools to be successful on campus."
Regardless of what kind of an interest that a student has, if you can meet the requirements for people needed, you can become university accredited.