As of this week, an alumni group of community developers are bringing three new additions to Star Shooters, a bar located in downtown Big Rapids.
The new additions are set to take place on the second floor of the bar.  These include a dispensary, a coffee shop and a venue/hall for socialization and fun events.  
The head of the community developers is Marc Robert, who graduated from Ferris in 1995 with a degree in business administration.  
Robert began selling cannabis at the age of fourteen. He brought the team together to help grow his customer base.
Luckyspot
The first new addition is a dispensary called Luckyspot. Despite it being a challenge, Robert knew that a dispensary was something he and his team wanted to bring to Star Shooters.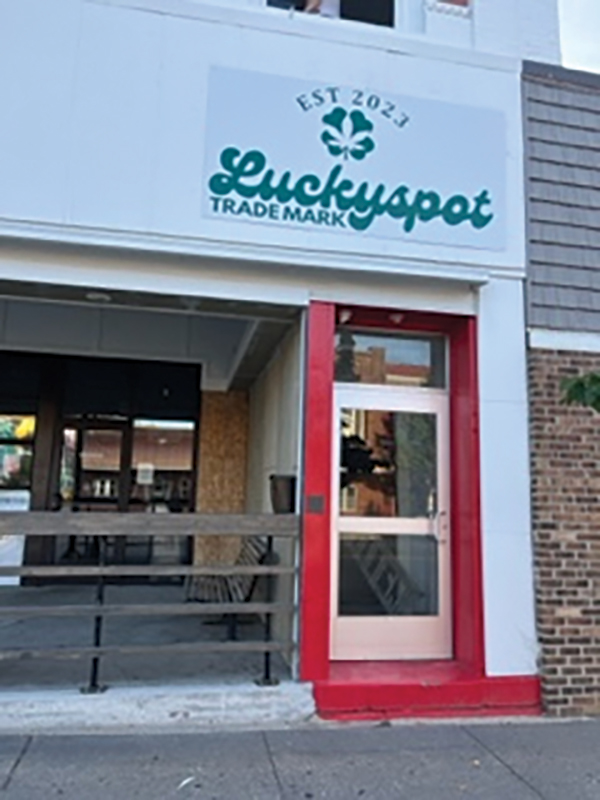 "Big Rapids is the most difficult place to operate a successful dispensary in the nation," Robert said.  "We knew this quite well, however we were not scared to open in this very structured market. The reason we were confident we could still succeed in this tough environment is because we believe that we will be the first dispensary to open in Big Rapids that is focused on being a community partner, rather than just another place to pick up your cannabis."
The Roasted Insomniac
The second new addition is called The Roasted Insomniac, a shop where people can grab themselves some coffee, a muffin and other breakfast foods and drinks.
One of the community developers, Ferris alumnus Ralph Lang, has high hopes that the location will become more than a simple breakfast spot.
"On behalf of the Roasted Insomniac, the dream is to see the big building above Star Shooters become a creative incubator for collaborative works between local schools, colleges, businesses and community members," Lang said.
Acacia Place
The third and final addition is called Acacia Place, a setting that will be used as a venue and banquet hall for public events.  
According to Robert, a wide variety of events have the potential to be held at Acacia Place.
"This space can now be used for weddings, banquets, formals, conferences, movie nights and live music or entertainment," Robert said.
As a matter of fact, Acacia Place is having American rapper and singer Sada Baby perform a concert on Oct. 21.
Robert and his team are pleased they were able to put Acacia together. 
"We believe that is something that is really lacking in Big Rapids and Ferris," said Robert.  "A safe space for everyone to gather and socialize together no matter who are you or where you come from."
A historic location
The location for these new businesses holds sentimental and cultural value for Ferris graduates.
Mason Lodge, what used to be The Masonic Lodge, held some of Ferris' first classes and first graduation ceremonies. Also, Woodbridge N. Ferris was the Grand Mason of the building during that time.
"We assisted Jerry Bowman, the building owner and owner of Star Shooters, a little bit in the restoration of the second floor of the building that was built in the late 1800s and early 1900s," Robert said. "Bringing back this historic place for the community is why we decided to locate Luckyspot on the second floor above Shooters."
According to Robert, Bowman had just finished restoring the building as Robert and his team offered to help reopen the lodge which had the name The Masonic Lodge.  This gave the team the opportunity to bring back the historical location.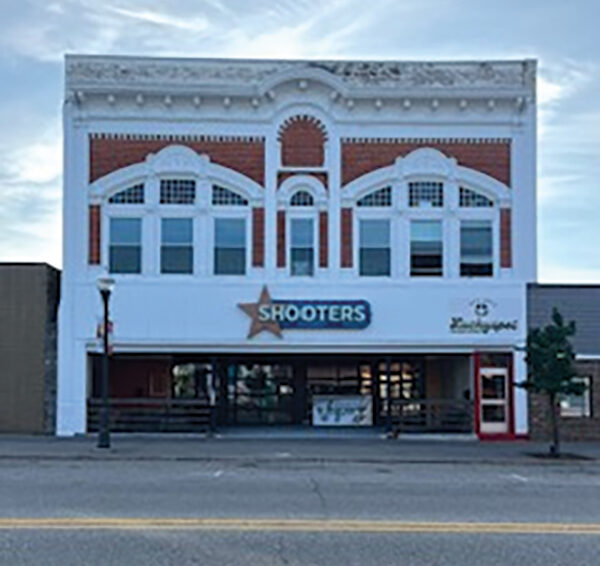 "The big dream for us at Luckyspot has been to bring a fresh deep breath to the building that was significant part of the heartbeat for over 100 years," Lang said. "To be poetic and yet honest, a chance to bring the historical significance of the old furniture store and Masonic Lodge to play and tie it into everything we're doing feels like an honor."
Star Shooters is located at 120 South Michigan Ave, Big Rapids, MI.  Opening hours are 8 p.m. to 2 a.m. every Tuesday and Thursday, and 12 p.m. to 2 a.m. every Friday and Saturday.