The 25th annual Ferris Foundation for Excellence Benefit brought current and former Bulldogs to the JW Marriott in Grand Rapids.
By the end of the night, Ferris Foundation Chair Arlen-Dean Gaddy announced a running total of $225,747 in donations. As of Monday, Nov. 13, the final total amounted to $247,602.
Once deposited into the Fund for Ferris, this money will be allocated by the Foundation's Board of Directors. Potential recipients include faculty and staff merit grant applicants and students awarded with unversity scholarships.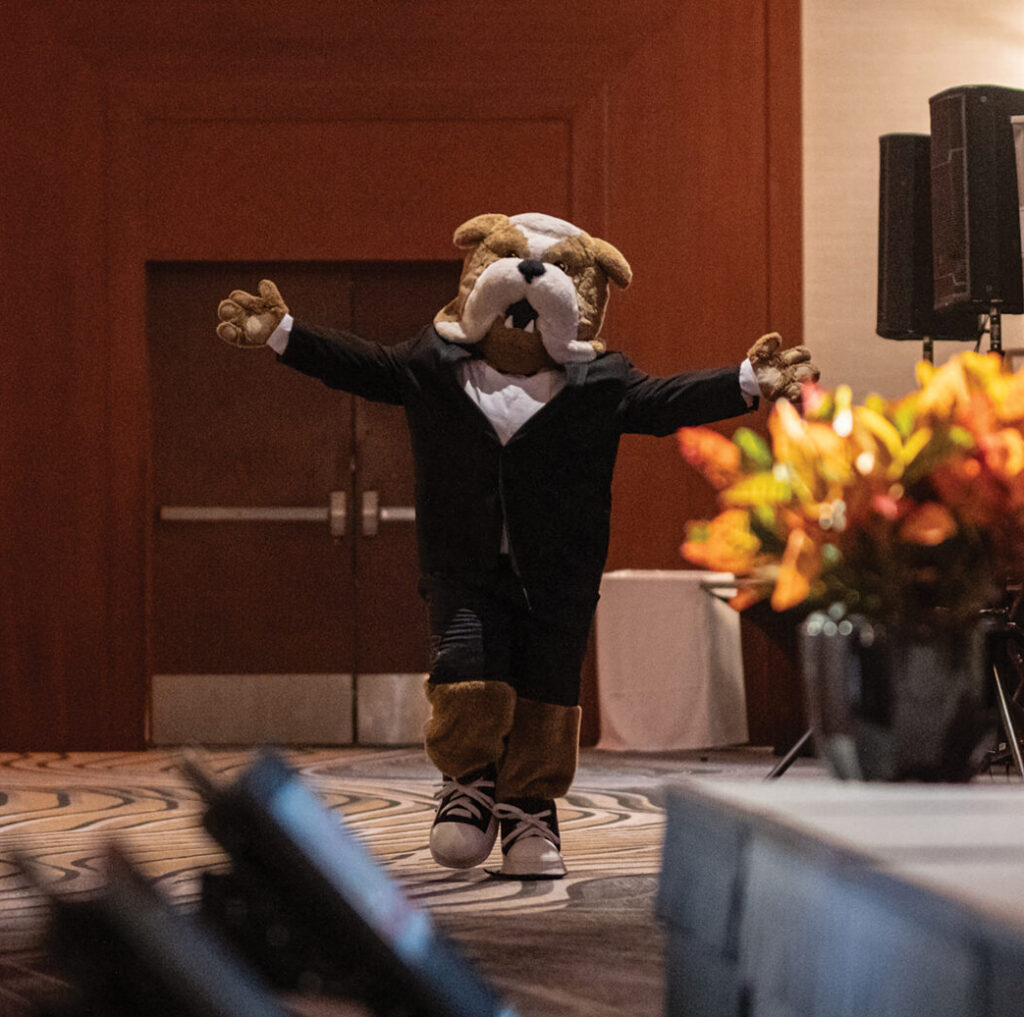 Ferris alumna and Foundation board member Dana King has taken it upon herself to develop a scholarship for Ferris students.
King graduated with a degree in marketing in 1982. After decades of work in television sales and broadcast media, she is now an award-winning sculptor.
A Big Rapids native, King flew in from her current home in Florida for the weekend's gala.
"I love this event," King said. "It is really for the students. We want the students who are here and those who couldn't be with us tonight to understand how many people support them and why they support them."
King credits Ferris for her confidence to explore the world, from Big Rapids to Oakland, California, to Vero Beach, Florida. She still feels that she's always welcome back to her alma mater.
When she's back in Michigan, King values her time with students who now benefit from Foundation scholarships.
"Now that I've come several years in a row, I get to see students that I have met over the years," King said. "It's aspirational. I hear what they're up to and how their roles have changed. It's like catching up with family,"
Second year pre-pharmacy student Emma Walters is a 2023 scholarship recipient. She attended the gala to interact with alumni and donors, and encourage them to make further donations for future students.
"[The scholarship] is a real help," Walters said. "I am at college fully on financial aid. It's wonderful and nice to know that there are people out there who still support Ferris, alumni or otherwise. It makes my education possible."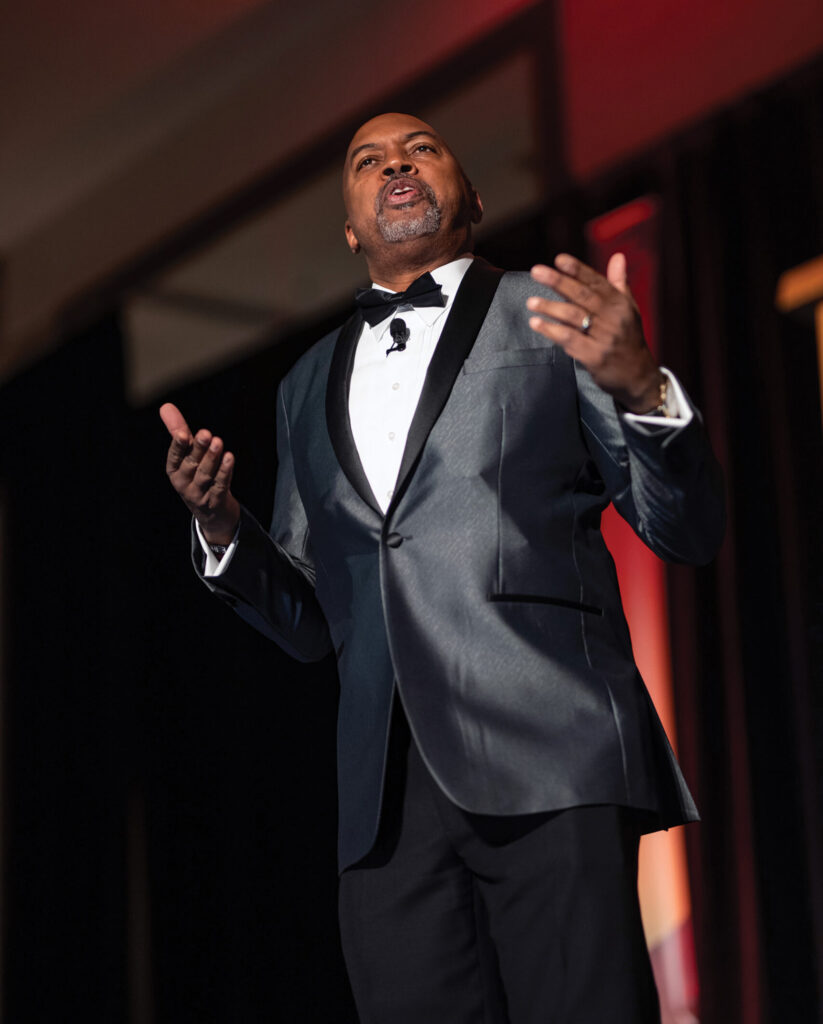 When Ferris alum and founder of Social Media Energy Luke Wyckoff isn't spending time in Colorado, he can be found across campus with a camera in hand. He often photographs Bulldog hockey at Ewigleben Ice Arena. The former Foundation board member is a long-time donor for the university.
"I donated tonight because when a lot of other schools didn't give me an opportunity when I was 18 years old, Ferris State did," Wyckoff said. "I wasn't a strong high school student. So, a lot of schools said no. But Ferris State gave me a chance. And that's what made all the difference for the world for me. Every chance I get to pay it forward for students, I always will."
Attendees of the gala heard speeches from President Bill Pink and three keynote speakers. They shared a similar sentiment about the value of higher education, especially that which is offered at Ferris.
"Never be intimidated by others from these Ivy league schools," alumna and keynote speaker Vivian Pickard said. "The buildings are just bigger at these other schools and the checks are bigger."
Both Pink and Pickard confidently stated that they would place a degree from Ferris State next to "any other degree in the country."
Looking forward for the university, Pink alluded to big announcements to be released in the coming months. In his own words, "it's time."
"Tonight was meant to set the stage for what we believe is to come for our university," Pink said. "We are putting our university in a position where we are going to really do some amazing things… It's time for us. Not only for the community to say it's time for Ferris, we ourselves need to say it's our time. And that's what tonight was about."
Visit Ferris' website for more information on the Ferris foundation and continue reaching for the Torch for the latest announcements from Pink's office.