Various committees and departments from around campus plan to make 125 anniversary a special one
Ferris State University celebrates 125 years with numerous events, speakers, activities and history.
Beginning in September, students, faculty, staff, alumni and the community will celebrate 125 years of milestones and achievements Ferris has completed. There will be activities and events all people of the Ferris community and beyond can participate.
Mary Kay MacIver and Miles Postema, Vice President and General Counsel of Governmental Relations and General Counsel are co-chairs of the History Task Force/125th Anniversary Committee. They plan to kick off the celebration on Tuesday, Sept. 1 at 8 a.m. with the release of Ferris State University: The First 125 Years coffee table book.
"We'd like students to treat it like a yearbook and get autographs in it," said MacIver.
She has three FSU alumni who appear in the book lined up to sign autographs. Jim Place, a former football player of FSU who is in the Hall of Fame, will be present; Bob Barnum, Artist-in-Residence, whose murals and sculptures are displayed around campus and Bob Andrews, the only student who survived the Old Main Building fire and a former member of the Football team, will be present along with his wife Marilyn.
A Historical Trivia Contest will be held for faculty, staff, students, alumni and community members.
"We always try to do fun stuff for the students," said MacIver. Prizes will be given away at the contest. "For students, we're giving out free music downloads as prizes, and for alumni, staff and faculty we're giving out the coffee table books."
The 125th Time Capsule Project Launch will begin at 8 a.m. as well. Items will be collected throughout the year for the capsule, which is not yet complete, according to Melinda McMartin Isler. The day's events will conclude with the laying of the wreath at the Ferris mausoleum at Highland View Cemetery.
"We'll honor their memory with a wreath," said MacIver.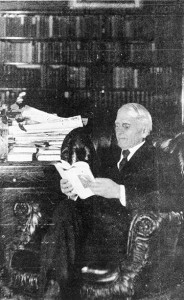 Founders' Day, on Wednesday, Sept. 3, will begin with a keynote speaker, who has not yet been announced, at William's Auditorium at 10 a.m.. The United States Postal Service Special Cancellation Event is set to begin at 11 a.m. in the Campus Quad.
"At the Special Cancellation Event, a student can mail a postcard, they can mail it to their parents with a special cancellation letter that has an FSU seal on it, and the stamp will be cancelled. It will be a collector's item," explained MacIver.
Also set to begin at 11 a.m. is a welcome back picnic for employees, which is located at the Campus Quad. The Ferris History Panel event will take place in the Dome Room at 1:30 p.m. MacIver mentioned a Maritime Professor is coming in to talk about the history of FSU. More Founders' Day events include a Community Ice Cream Social beginning at 3 p.m.
"This will be our third year; we decided to be more old fashioned and have an ice cream social," said co-chair Miles Postema. "We wanted to come up with an event that will bring together the community, students and faculty."
He explained the goal is to bring in the broader community to "see more of Ferris."
Jones Ice Cream will be featured again this year. A tent will be set up with celebrity servers.
"We've invited a number of people," said Geri Johnson, who is organizing the event. The President, Vice President, Board of Trustees, Downtown Business Association, the Mayor, city officials, the Big Rapids Public Schools Administration and Board President, local legislators and local judges are to be present as the celebrity servers. "Just a whole plethora of folks."
The 125th birthday cake will consist of cupcakes. An etimated 3,000 people are expected to show up. There will also be a Vintage Photo Event and the History Trivia Contest winners will be announced.
"We ordered 3,000 cupcakes, so we expect students to show up and do their duties," said MacIver. The dining centers will be closed on Founders' Day, all students will have to come to the quad, she mentioned.
"Unsolved History: The Burning of Old Main" will take place at 6 p.m. "We're going to repeat the session and examine the evidence again to learn why it burned down," said MacIver. She said the building mysteriously burned down on Feb. 21, 1950, and the cause is still unknown. The location is yet to be determined.
Many of the fun activities for students will take place at the Student Recreation Center from 3-7 p.m. "All of our offices will have some novelties, bonsai bikes, rocket slide, obstacle courses, airbrush tattoos, caricature artists," explained Teresa Fogel of the Welcome Week Committee. "We plan to have some of our volunteer agencies there, so students can see what types of volunteer workers we need", said Fogel. Fogel also said there would be live music, the Pride Committee's t-shirt exchange and free special 125 anniversary notebooks would be available.
Groundbreaking for Helen's Garden will take place on Tuesday, Sept. 8 at 11 a.m. at the corner of Oak and Ives, between Prakken and Alumni buildings. This special garden that will honor the memory of Helen Gillespie Ferris will be designed by students from the Ornamental Horticulture Program. "It's really neat we can involve students with that," said MacIver. A Victorian Tea Style theme is planned.
A Historical Aerial Photo display is planned to begin on Thursday, Sept. 10 from 5-7 p.m. at the Rankin Art Gallery. There will be live music and hors d'oeuvres. The display will contain photos of Ferris throughout the years and the changes the Institution has endured, including photos of the 1950 Old Main building fire, and aerial views of the University's changes over 125 years. The photos will be on display from Sept.1-30.
"We have lots of people that are helping out, they've been working hard," said MacIver of the committees' and many other volunteers' efforts in making Ferris State University's 125th Anniversary Celebration fun and memorable for everyone in the Ferris and Big Rapids community. "It's going to be a riot," she said.