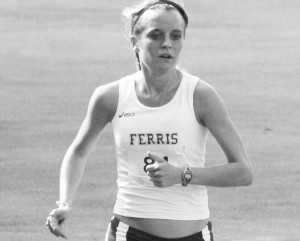 The men's and women's cross country teams will look to run well in the GLIAC Championships this weekend.
The event, hosted by Saginaw Valley State, will be extra challenging since the course was just changed to Lynnwood, which none of Ferris' runners have ever experienced.
The women's team looks to ride the momentum from its victory in its last meet, as it hopes to improve on a third place finish in the GLIAC Championships last season. First year head coach Steve Picucci leads both of the teams.
"The women are just looking to get better and improve upon our third place finish last year," said Picucci.
The women's team will be looking to claim its first ever GLIAC title. In order to do so, they will have to beat a very competitive field including Grand Valley State, which has won seven consecutive GLIAC championships. The Bulldogs have finished third or better in each of their two previous events.
The men's team will be looking to show that even though they are young, they are an improved team from a season ago. After finishing 10th at the GLIAC Championships last year, Picucci is hoping for a better finish this season.
"We're really young, so I'm not sure what to expect," said Picucci, "We are just looking for a big improvement."
The men have finished in the top five at three events this season, including a fourth place finish at the Wisconsin-Parkside Lucian Rosa Open. The men will also look to end Grand Valley's dominance, as the Lakers have won six straight GLIAC championships.
The last time the Ferris men won a conference title was in 1985. The Bulldogs won four in a row from 1972-75.