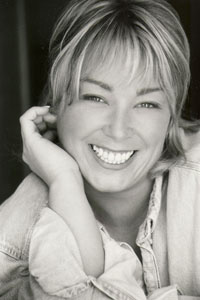 "Trashed" is a five-star event coming to campus that will entertain students into thinking about how alcohol may be affecting their lives.
Wendi Fox is a former high-risk drinker who now makes a living off of her entertaining stand-up comedy acts that focus around alcohol and the impact it can have on people.
"The program is designed to focus on alcohol awareness and how students can enjoy their college experience without compromising their safety," said Allissa Witucki, assistant director of Student Leadership and Activities. "The purpose of the event is to give students a fun but educational experience when it comes to dealing with drinking."
"Trashed" is not a lecture to students on why they shouldn't drink. It is an attention-grabbing performance that aims to entice audience members to think about their lives and inspire positive change.
Fox uses a variety of methods to interact with and provoke her audience, including entertaining and amusing anecdotes, asking significant life questions, and using her own experiences with alcohol to relay messages of personal knowledge.
Ross DuMonthier, sophomore in the pre-optometry program, said, "I would definitely attend this event. I think that taking an approach like this will be good and get more people interested. It seems like it would bring out more students with the intentions of it being fun and informative."
Senior in psychology Ashley Kleikamp believes this event might attract more students as well and said, "Alcohol awareness is always important, and maybe this is a different but beneficial way of approaching a serious topic with college students versus more serious forums often used. It may make the event more enjoyable to students while still getting a message across."
Another way Fox connects with her audience is by doing something called "The Big Beer Goggle Challenge." Fox will ask for two student volunteers to come on stage and get suited up in beer goggles and helmets. These two students will then be put through an obstacle course designed to test their depth perception and coordination.
"'The Beer Goggle Challenge' is 'on the floor funny,' while effectively demonstrating the dangers of drinking and driving," said an FSU press release in the campus calendar.
Witucki believes the challenge will be one of the highlights of the show for the students attending the event and students seem to agree.
"I think the beer goggles obstacle course sounds fun and I would most likely do it," said DuMonthier.
"I think it's a good idea. It gives the perception of being drunk and how it affects your physical abilities," said Kleikamp. "If we see all this while being sober maybe it will affect the decisions we make later."
While some students believe this program will be an entertaining experience, others are worn out with the idea of alcohol awareness no matter what medium it is delivered through.
"I wouldn't attend this event because it just doesn't sound interesting," said Mike Gurardot, a junior in the marketing program. "I think the whole thing with alcohol awareness is that we've been forced to hear about it since elementary school and I'm just tired of hearing about it. I'm already aware of the dangers of it."
Despite some students' views on the topic, most still believe the program could be beneficial.
Karissa Bouwman, junior in the business administration program, said, "I probably won't attend the event because I usually don't take the time to go to the five-star events, but I think it will be good for all the students that do go."
The event will be held March 16 from 7 to 8:30 p.m. in Williams Auditorium and admission is free. For more information, contact Witucki at witucka@nullferris.edu or call ext. 2606. n