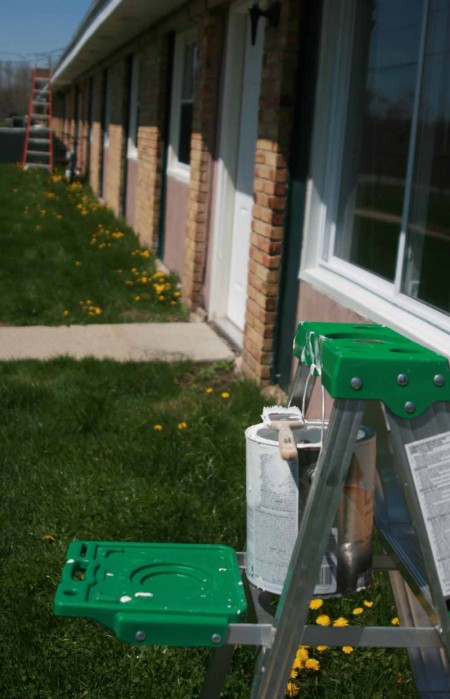 This summer, College House Apartments will be getting a new look on the outside and the inside – plus some Ferris students prefer living in the apartments.
Leigh Jandernoa, the property manager for College House Apartments, said the interiors and exteriors of the apartments will be completely renovated this summer due to new management. Phoenix Properties now has the management over the complex – they also manage Venlo and Tioga Park apartment complexes.
Renovation plans include painting the interior and exterior, replacing the roof and the parking lot, and adding basketball hoops.
Jandernoa said there will be landscapers to take care of some cosmetic issues. She also said, "It's all going to be completely brand new."
Currently, they are in the middle of renovation and the apartments should be finished and ready for the fall 2011 semester,.
Also, Jandernoa said she's hoping to start moving people in for the summer and to have the back building completely finished.
Jandernoa said the apartments will "definitely" be finished for fall and "hopefully" finished for summer. During the next couple of weeks, the exterior is going to be renovated pending on weather conditions.
College House will also be allowing small cats and dogs in the small story of the complex.
Some Ferris students who currently live in apartments say there are more advantages and benefits than living in the residence halls.
Sally Jean, a junior in health information technology, said apartments offer a better place to live and study.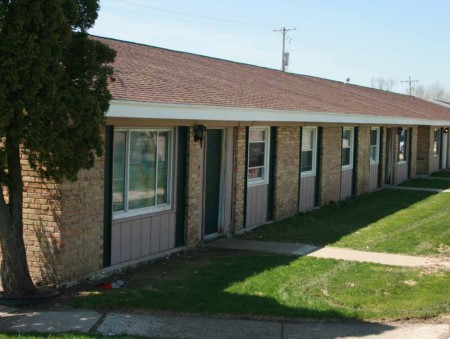 "Trying to study in the dorms is pretty difficult," said Jean. She said between people blaring music and running up and down the hallways screaming, it can be tedious.
Rachel Mockaitis, senior in pre-dentistry, said the benefits include apartments being cheaper by $3,000 a semester, no noisy neighbors, and easier walking distance to her vehicle.
Tiffany Gonzales, junior a pre-dentistry, also agrees that apartments are cheaper if the right one is chosen.
"But without Bridge cards next year, we'll see if this is still true," said Gonzales. "You truly get to start your own place, so when graduation finally does come, people who've already lived in apartments don't have to buy a house full of stuff when they are starting to worry about finding a job."
Katie Rivard, a sophomore in pharmacy, said she believes students living in apartments gain responsibility by having to pay monthly bills for utilities and learn how to manage money efficiently.
"While living in an apartment, you have more comfortable spots to study and your own room," said Jean.