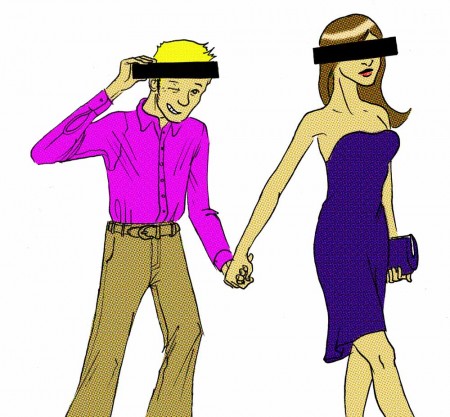 Hookup stories are meant to be shared. Hookup stories involving celebrities are definitely meant to be shared. That was the thinking that drove Ferris alum Kyle Tudor to create HollywoodHookup.com.
Tudor was in Panama City on spring break three years ago when one of his friends made out with a cast member of "How I Met Your Mother." They soon realized there wasn't a site for people to post their celebrity "encounters."
Seeing an opportunity, Tudor combined his advertising expertise with Michigan State graduate Brent Hui's finance degree. They sat down and planned everything out—the name, how it would work, user guidelines—then took it to a focus group. Tudor and Hui hired a web designer and a lawyer, knowing there was a "fine line to libel and slander," and they would need to tread carefully with the claims their website was making.
Six months later, HollywoodHookup.com was born. Similar to TextsFromLastNight, FMyLife and MyLifeIsAverage, HollywoodHookup consists of user submitted stories. All submitter's must include his or her email address, and his or her IP address is recorded.
"We're getting a really good response. We get a report every month," said Tudor.
What exactly do those reports say? Between March and August of this year, HollywoodHookup has gotten over 50,000 hits and 28,000 unique visitors.
"Our goal is to get 5,000 unique visitors a month. Right now we're getting 3,500," Tudor said.
So what do Ferris students think of the website? Cassie Halt, a sophomore in forensic biology, is skeptical but entertained.
"I think anyone could go in and make things up. I don't believe any of it," Halt said.
Jayce Shaffer, a sophomore in pre-optometry, sees it only as a source of entertainment.
"I don't know if the stories are true or not; it doesn't matter. It's not a newspaper. I'm not looking for facts. It's just something fun to read," Shaffer said.