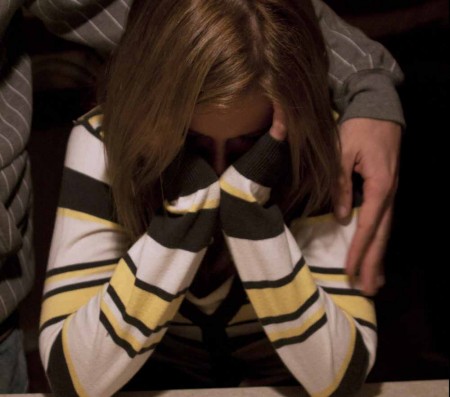 A new support group is available to survivors of sexual assault at the personal counseling center.
Sexual Assault Recovery Group (SARG) is set to begin Thursday, Nov. 3 for students who have experienced any form of sexual abuse/assault. The time is set for 11 a.m., but the time can be adjusted according to a student's schedule.
A therapist at the personal counseling center on campus, Renee Douglas, MA, LLP, said, to her knowledge, this is the first time a support group for sexual assault survivors has been established. Douglas said she sees survivors of sexual assault regularly, whether the assault was recent or experienced prior to college.
"Many women experience shame, guilt and confusion, which can be a complicated part of recovering from assault," Douglas said.
She added, "In a group, we can work through these emotions together."
Douglas said the group is being formulated because she has seen more survivors this fall. The age group at the highest risk for sexual assault is 16-24.
"Where else does one find such a concentrated number of women in the age group but on a college campus?" Douglas said.
According to Annual Campus Crime Statistics, there have been two reports of forcible sexual assault in 2010 on Ferris' campus. However, not all incidents are reported to authorities. An incident of unwanted physical contact was reported at the Sports Complex on Oct. 14. There was a complaint of a female being inappropriately touched by a male – the case is still under investigation.
Douglas said statistics on sexual assault are often inaccurate because not all cases are reported. She said the personal counseling center may see far more victims/survivor cases that were never reported to DPS or the police.
"In addition, most sexual assaults are committed by someone the victim knew and trusted to some degree, further complicating the victim's experience," said Douglas.
This past April, the Obama administration told colleges and universities that they need to do a better job of preventing sexual assault and investigation when an assault is alleged. Research funded by the U.S. Department of Justice estimates that one out of five college women will be sexually assaulted.
Colleges and universities are responsible for investigating and preventing sexual assaults as a result of the rape and murder of Jeanne Clery, a 19-year-old freshman at Lehigh University. Congress passed the Clery Act 21 years ago.
The Center for Public Integrity discovered a database of about 130 colleges and universities given federal grants because they wanted to do a better job dealing with sexual assault. However, the database indicated that even when men at those schools were responsible for sexual assault, only 10 to 25 percent of them were expelled.
According to the Ferris State handbook, "If physical sexual contact occurs and there is a lack of consent (or a person is not able to consent) or force is involved, a sexual assault most likely has occurred. Lack of consent is a crucial factor."
Douglas hopes the support group will help survivors understand their emotions and help them have a steady recovery.
"Only survivors truly understand the experience of sexual assault and bringing them together in a small group setting to increase healing and foster strength through the mutual acceptance and support provided within the group," Douglas said.
Douglas said specific issues, like post traumatic stress disorder, will be discussed and explored.
For additional information, contact the personal counseling center at ext. 5968.